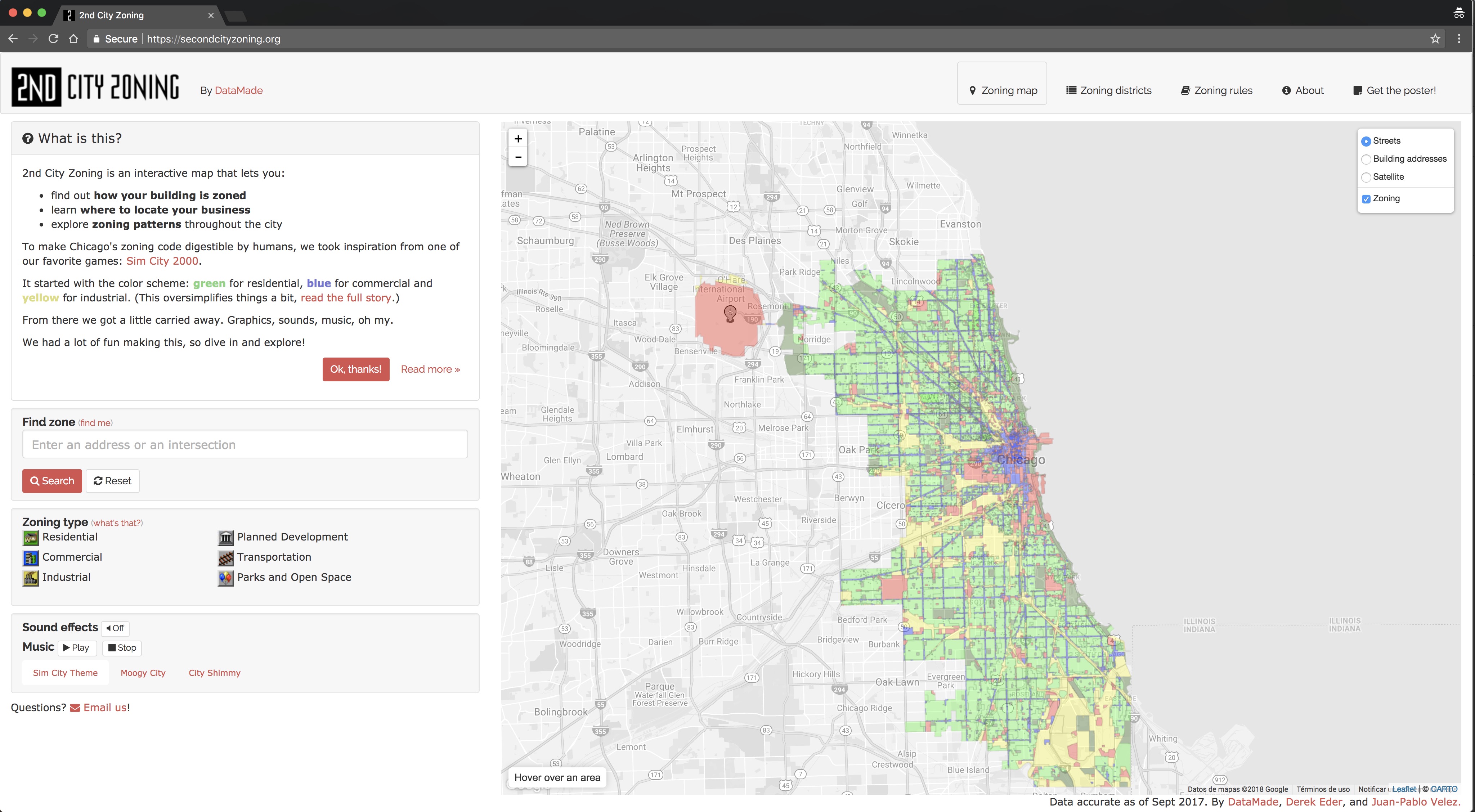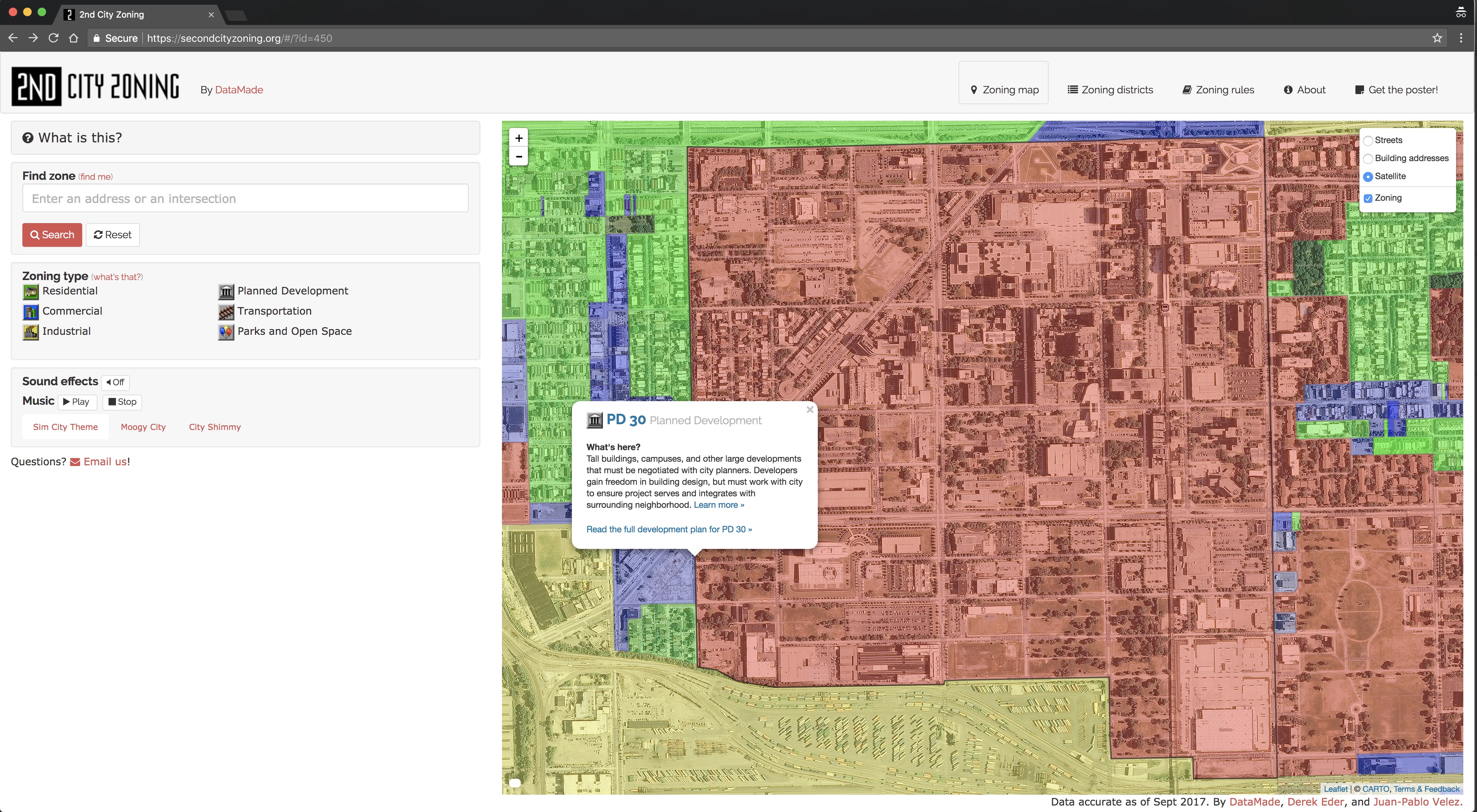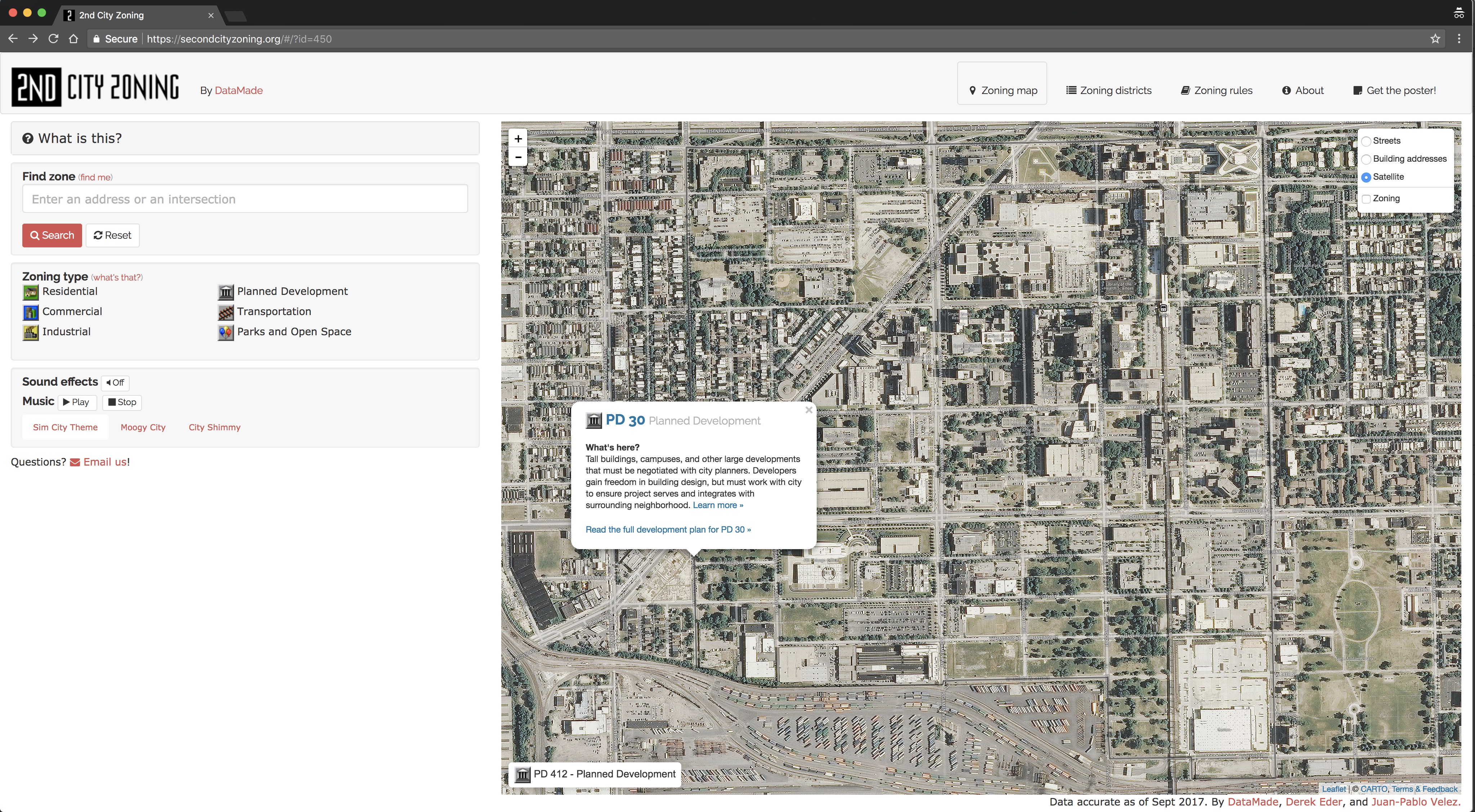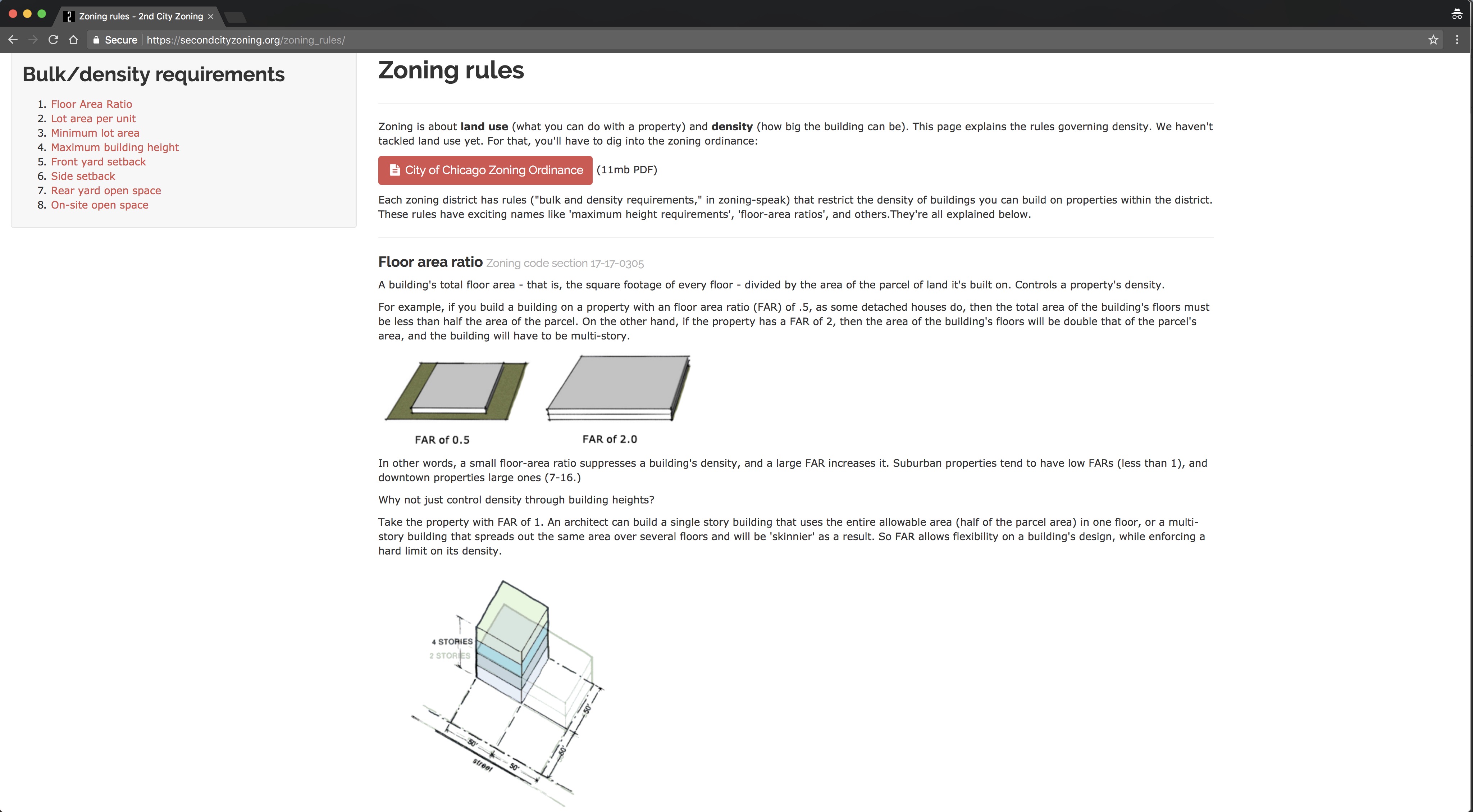 Data acquisition:
Existing sources
Appropriated data
Second City Zoning
https://secondcityzoning.org/about/
Created by:
DataMade
Start/end:
January 2013 - present
Type:
Report
Subtopic:
Urban policymaking
The project take cares about "zoning" in urban areas: zoning basically makes sure a factory doesn't open next to a school. It consists of regulations that control how big of a building you can build on a property, what can't be done inside it. Chicago is organised by zoning districts that shape the physical character and economic makeup of our neighbourhoods. They're the DNA of our city's build environment.