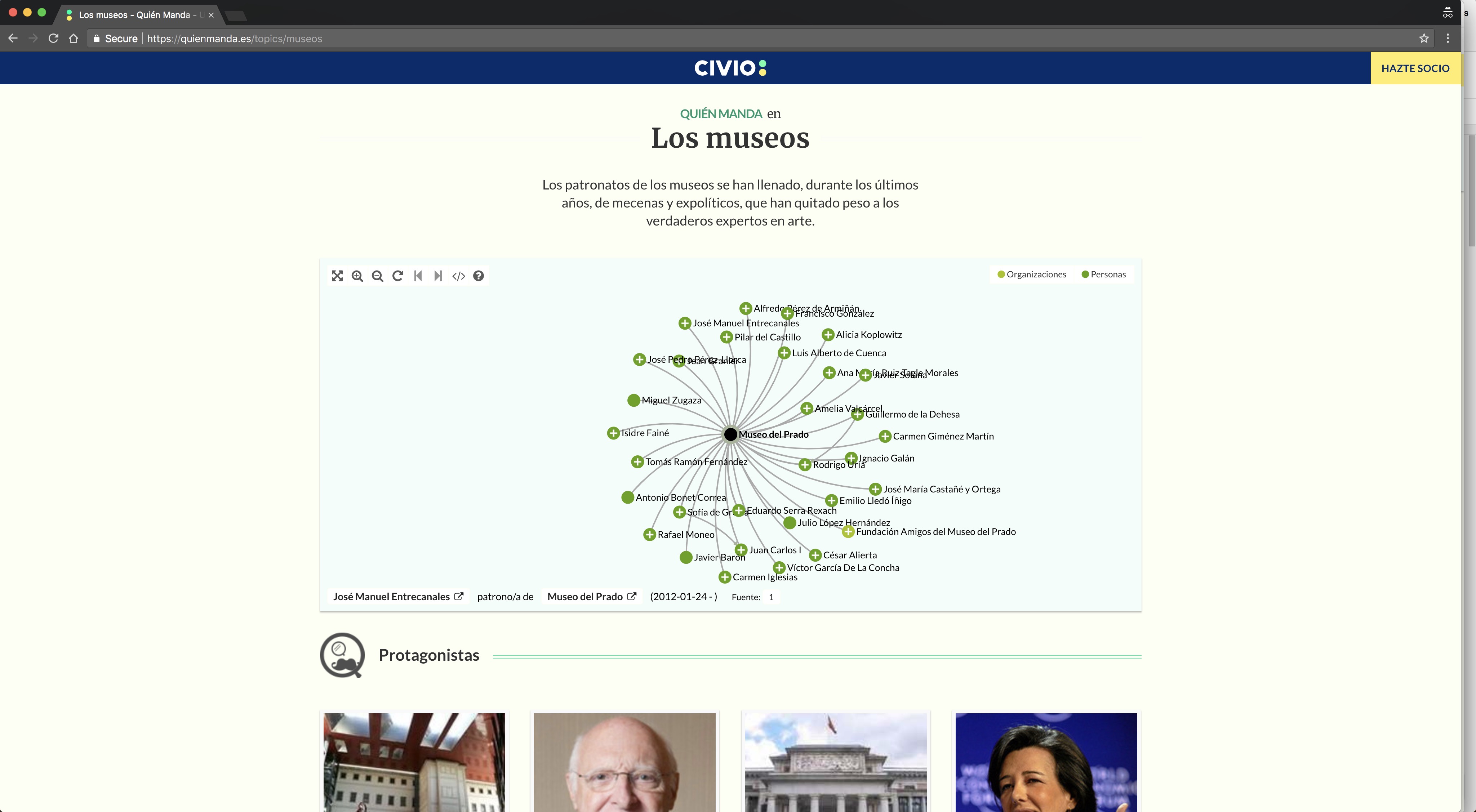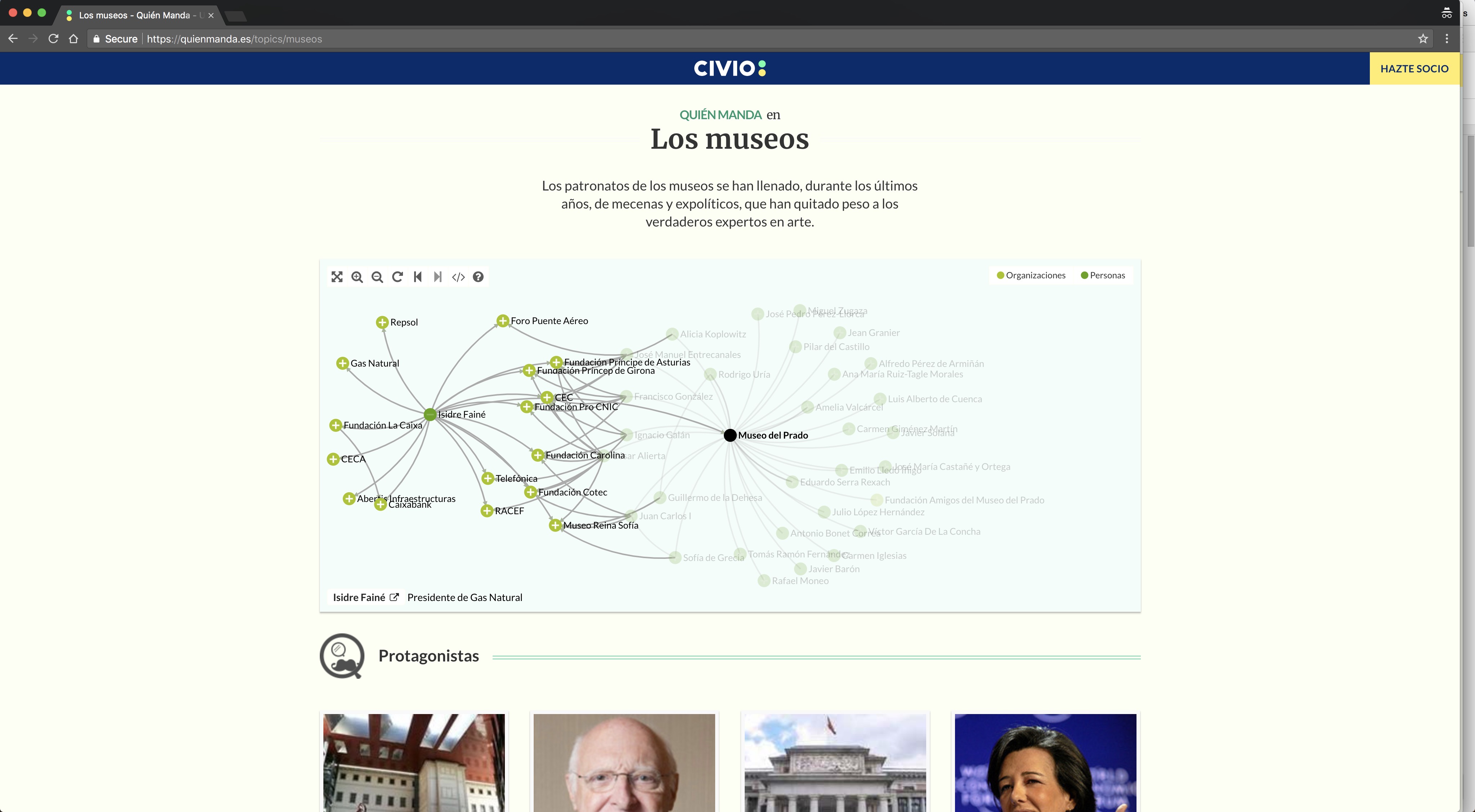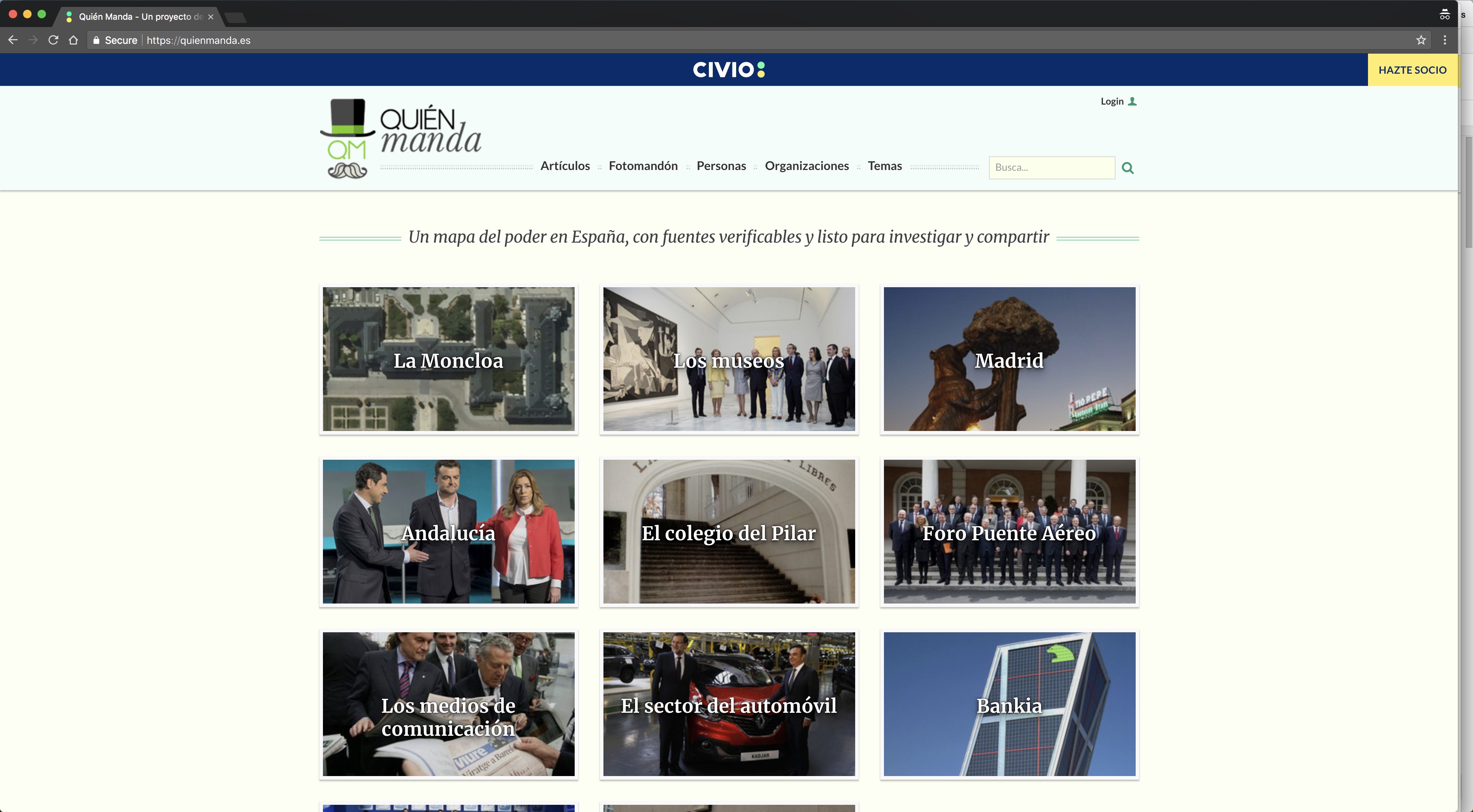 Data acquisition:
Existing sources
Appropriated data
Quien Manda
https://quienmanda.es/
Created by:
Civio
Start/end:
2014 - present
Type:
Monitoring
Topic:
Transparency & accountability
Subtopic:
Networks of power
Quien Manda documents and maps relationships of the Spanish elite to shed light on public-private partnerships, to regulate the lobby and to publish the full work agendas of public officials. The project is concerned about the opacity of agendas and lobbying in Spain. It seeks to end opacity in public affairs, by informing citizens and using innovation to freely access the information that matters.
It use network visual models and interfaces to navigate macro connections and individual stories (nodes). This project could be part of the maps of power, descendant of the "They Rule" (2001) project. It uses official public data and tag images of the people involved (this is in the "fotomandon" section of the project).