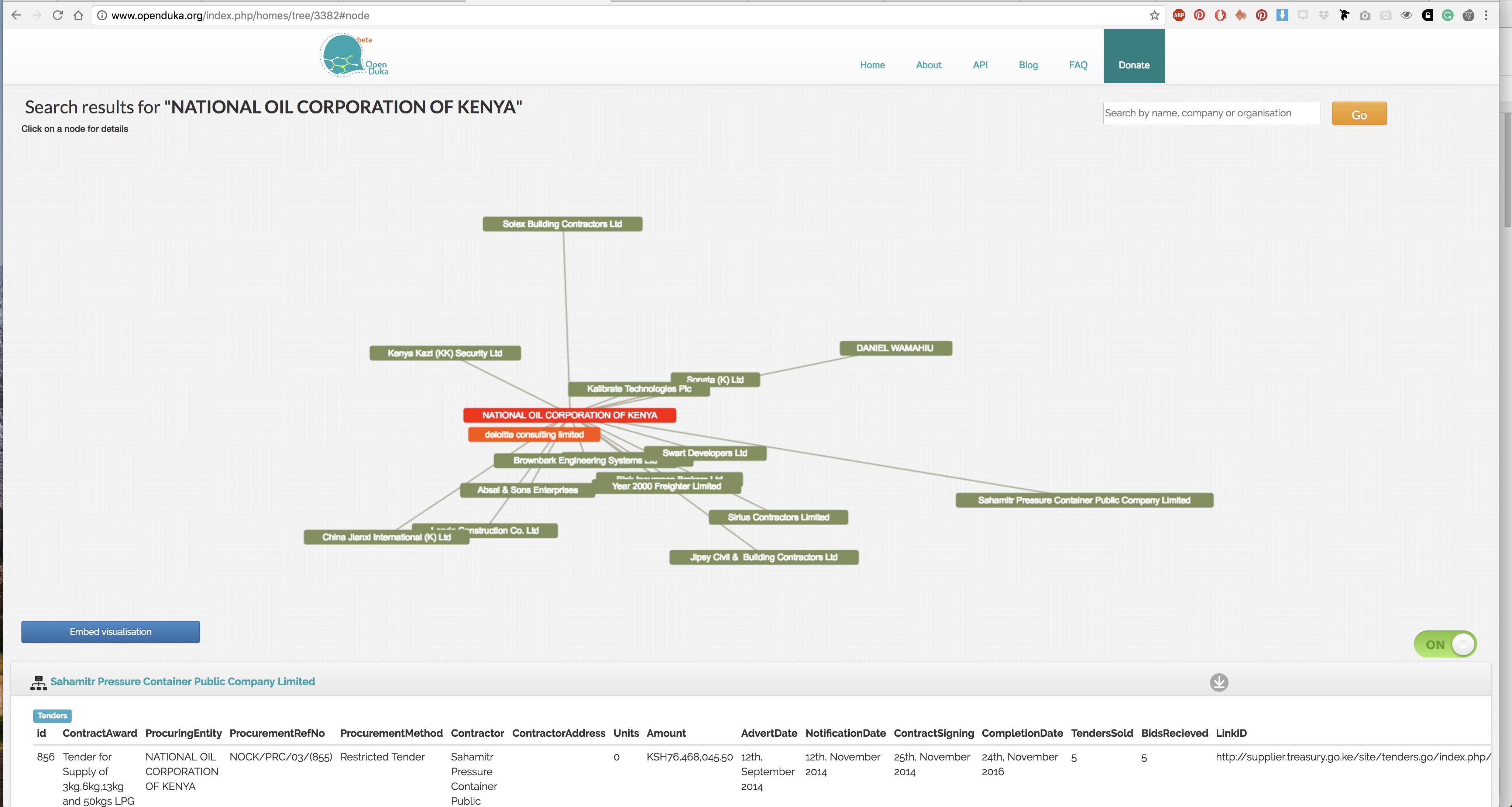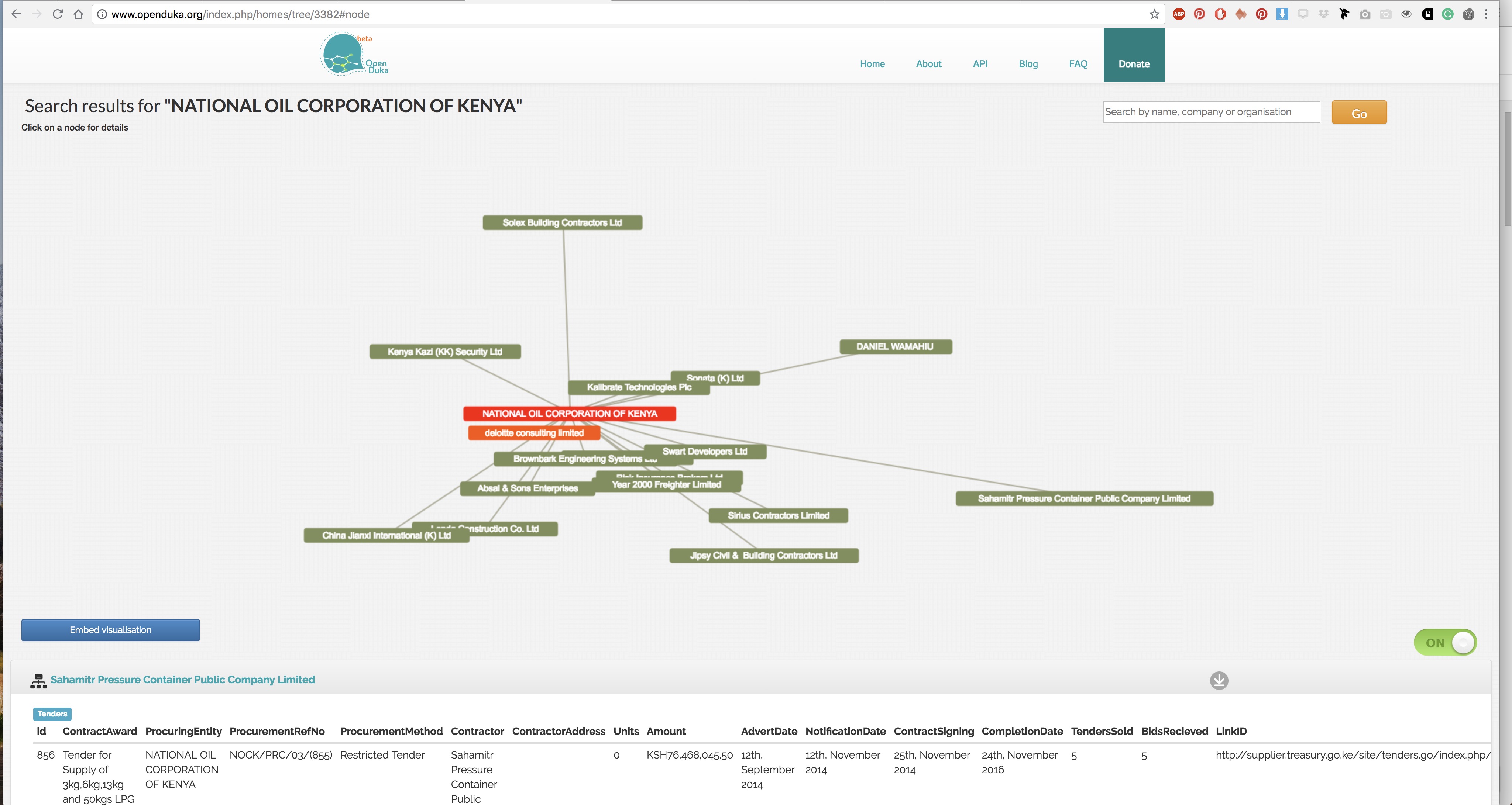 Data acquisition:
Existing sources
Appropriated data
Crowdsourced
Open Duka
http://www.openduka.org/
Created by:
Open Institute
Start/end:
2012 - present
Type:
Monitoring
Topic:
Transparency & accountability
Subtopic:
Networks of power
Open Duka scraped and visualized networks of relationships between people, corporations and institutional entities in Kenya It is a free repository of data regarding Kenyan ownership information regarding entities, institutions. It serve as a core dataset for citizens, journalists, and civic activists who want to build 3rd party public transparency and public accountability apps or services, by allowing them to cross reference the Open Duka company shareholder data against other datasets. The project aims to scrape data from various sources that range from shareholder information, procurement information, legal cases and company information.