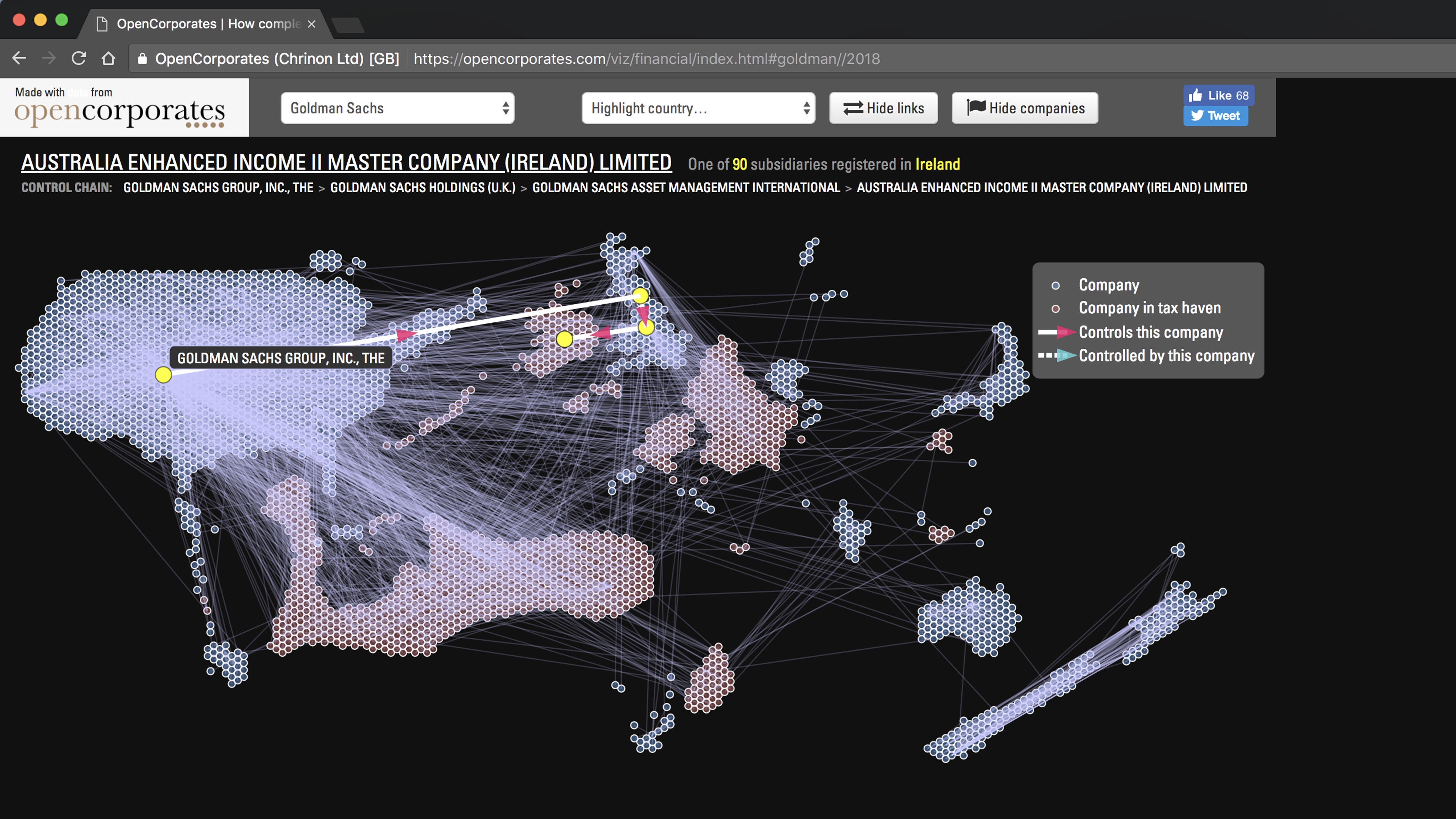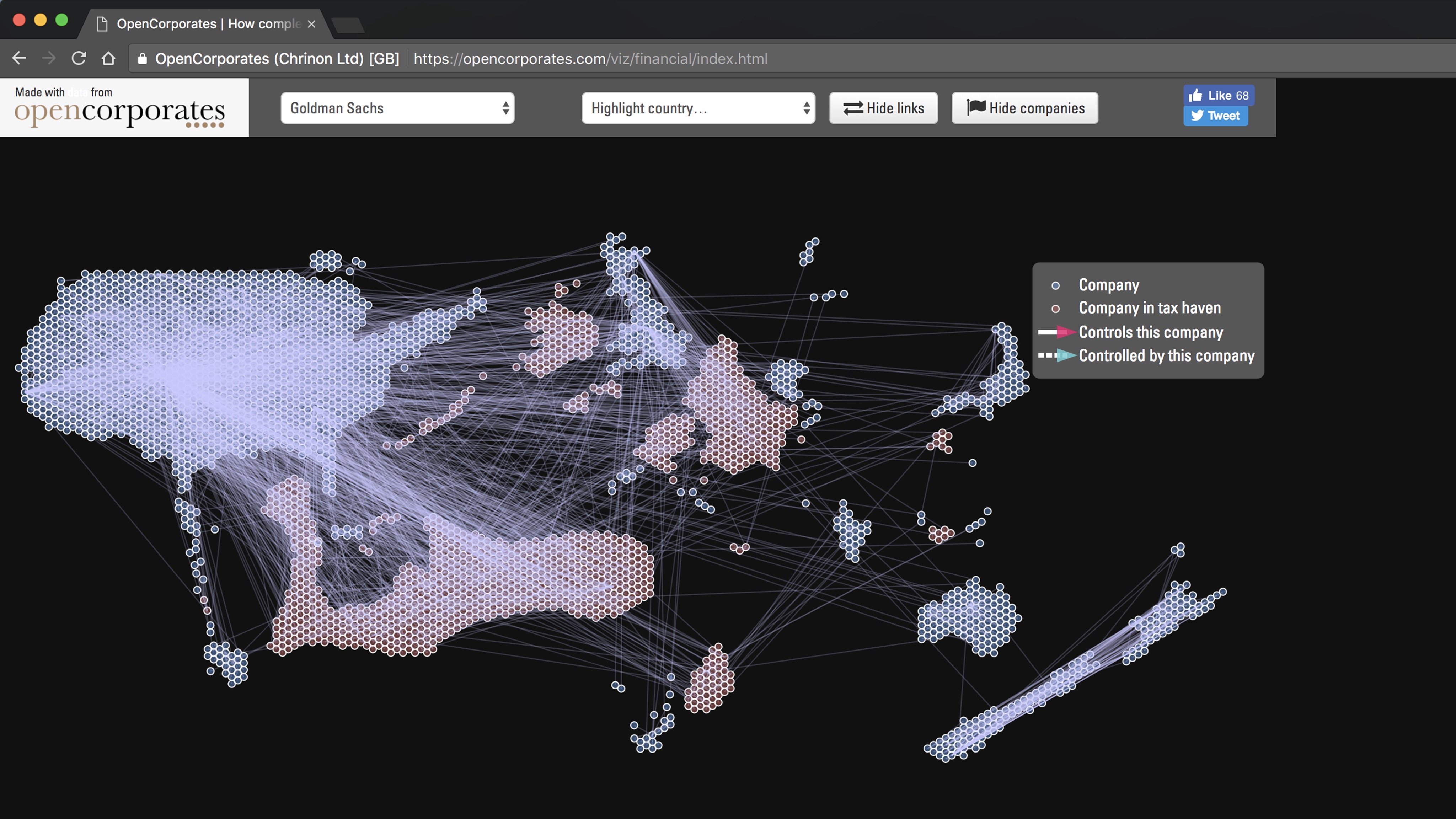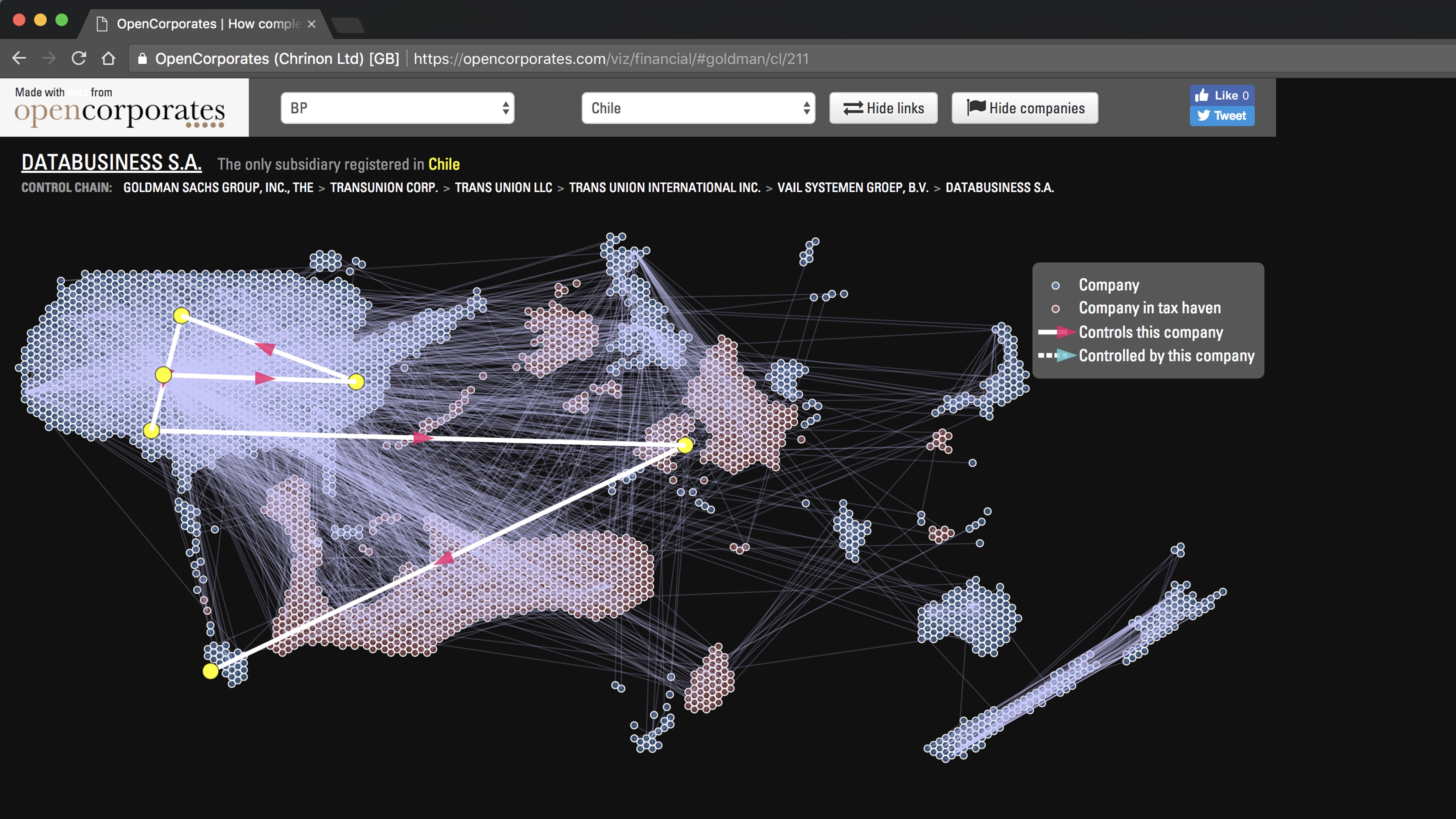 Data acquisition:
Existing sources
Open Corporates
https://opencorporates.com/viz/financial/index.html
Created by:
OpenCorporates
Start/end:
2013 - present
Type:
Monitoring
Topic:
Transparency & accountability
Subtopic:
Networks of power
A web map of the top five banking companies in the US, that positioned their corporations in tax heavens. The map portrays the complexity of international corporate structures, allowing the user to discover relations among companies located worldwide. It creates a deformed map based on the geopolitics of power. Dots represent companies (in tax heavens or not) and are positioned in relation to the geographic location where they are incorporated; a big concentration of dots in the Caribbean islands deforms the expected geography. Scrolling over this depiction, users can interact with it to discover arrows and pop-up text that make evident the connections among companies. In this network, geography helps to unlock how corporations peddle influence and abuse of power by locating their offices in tax heavens.