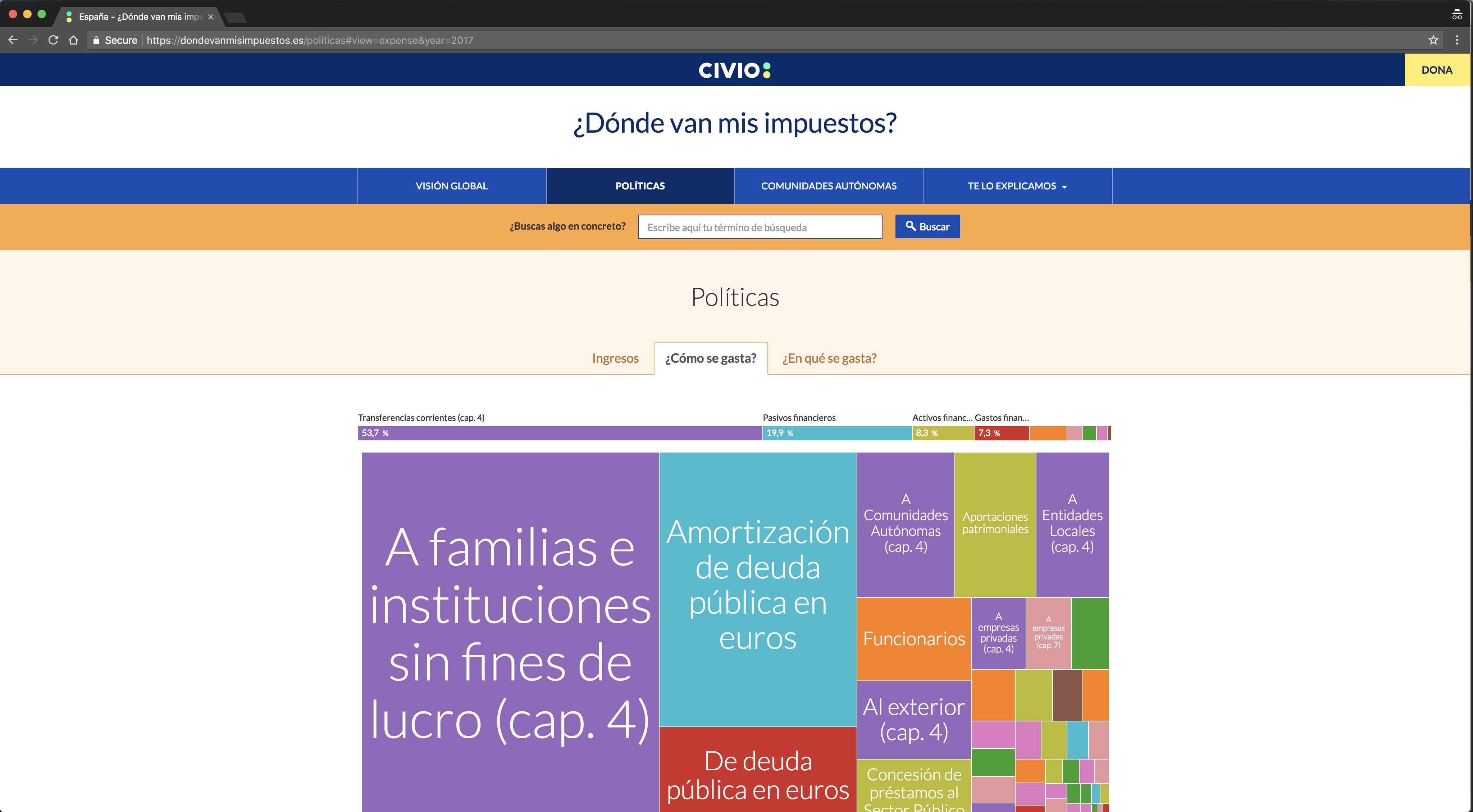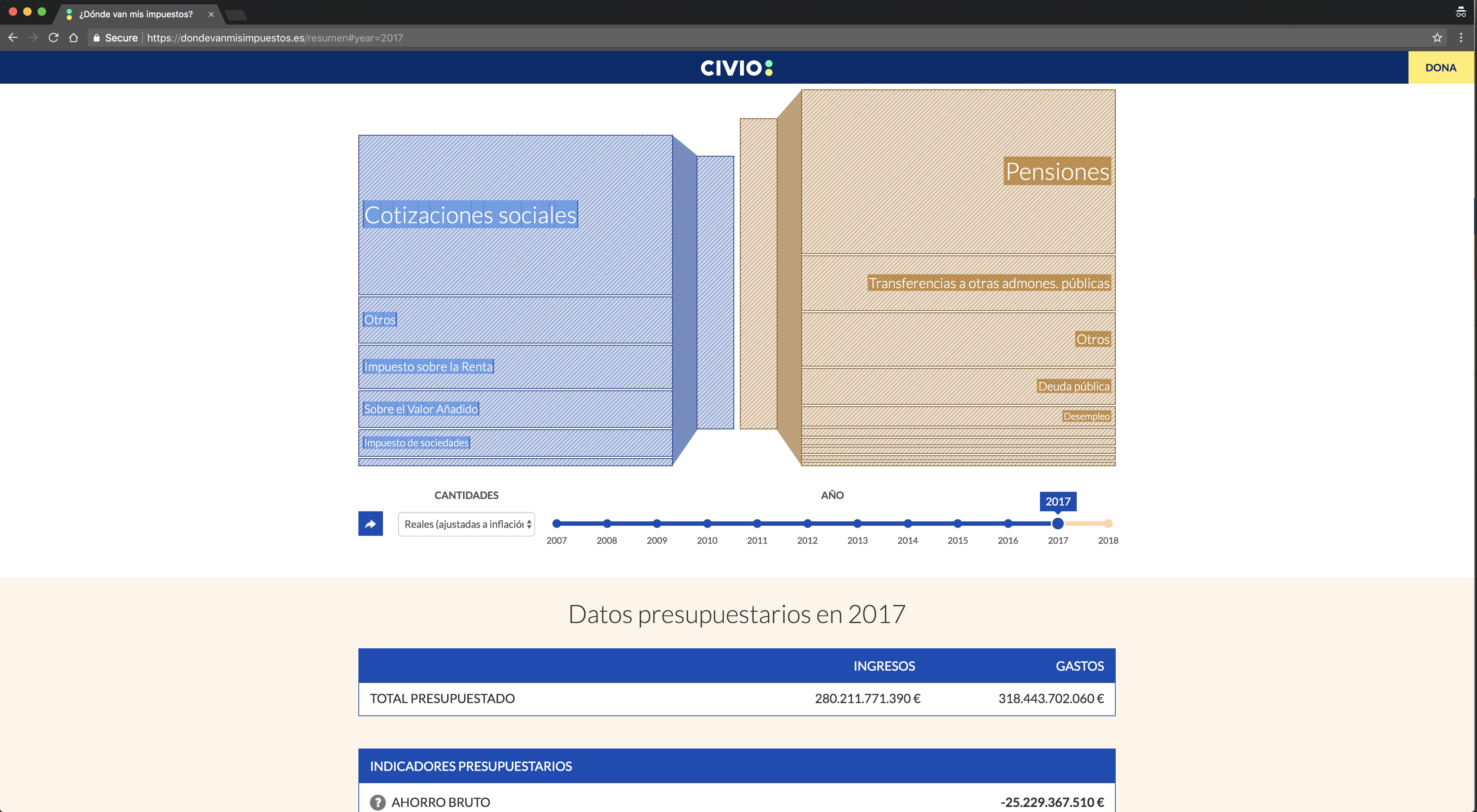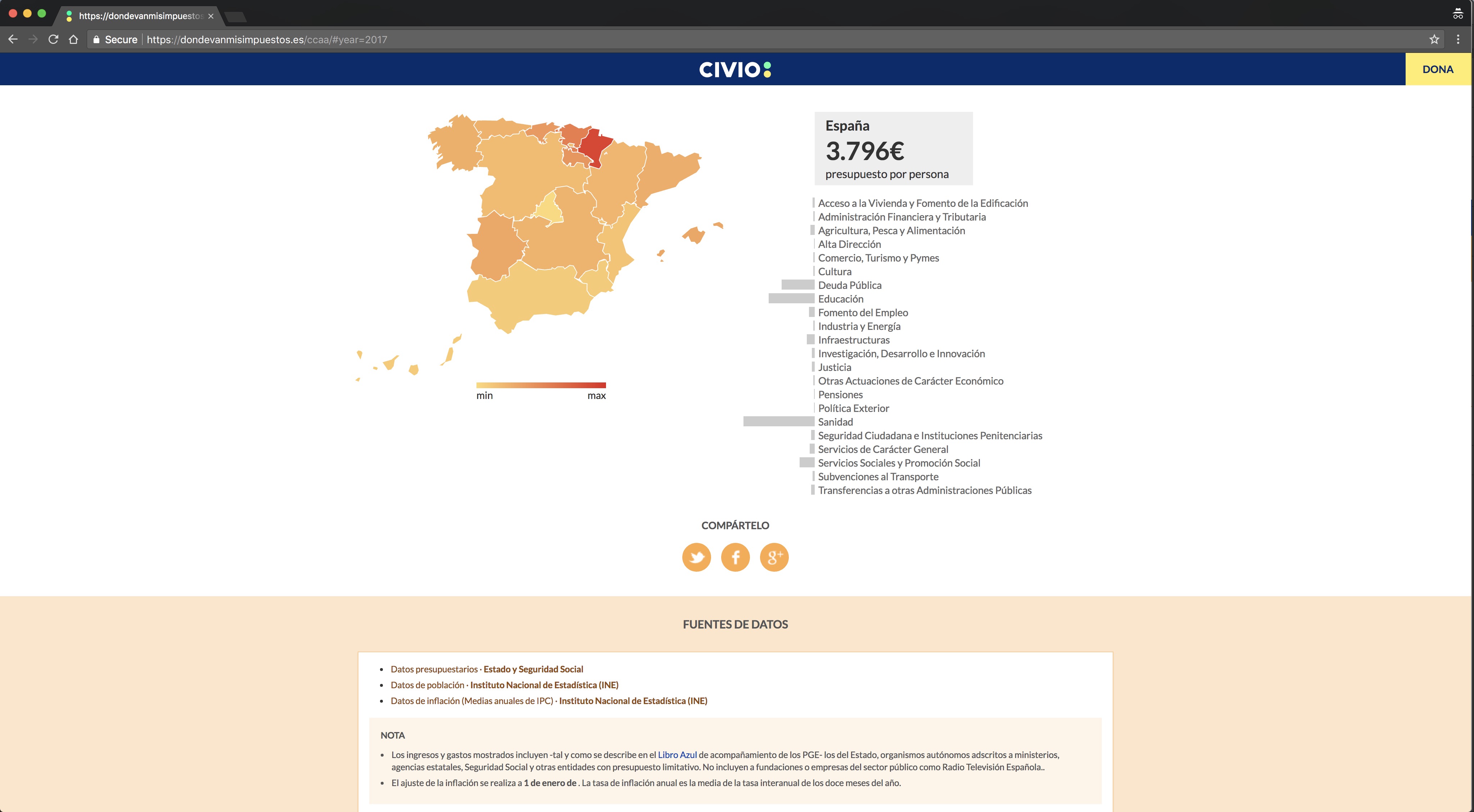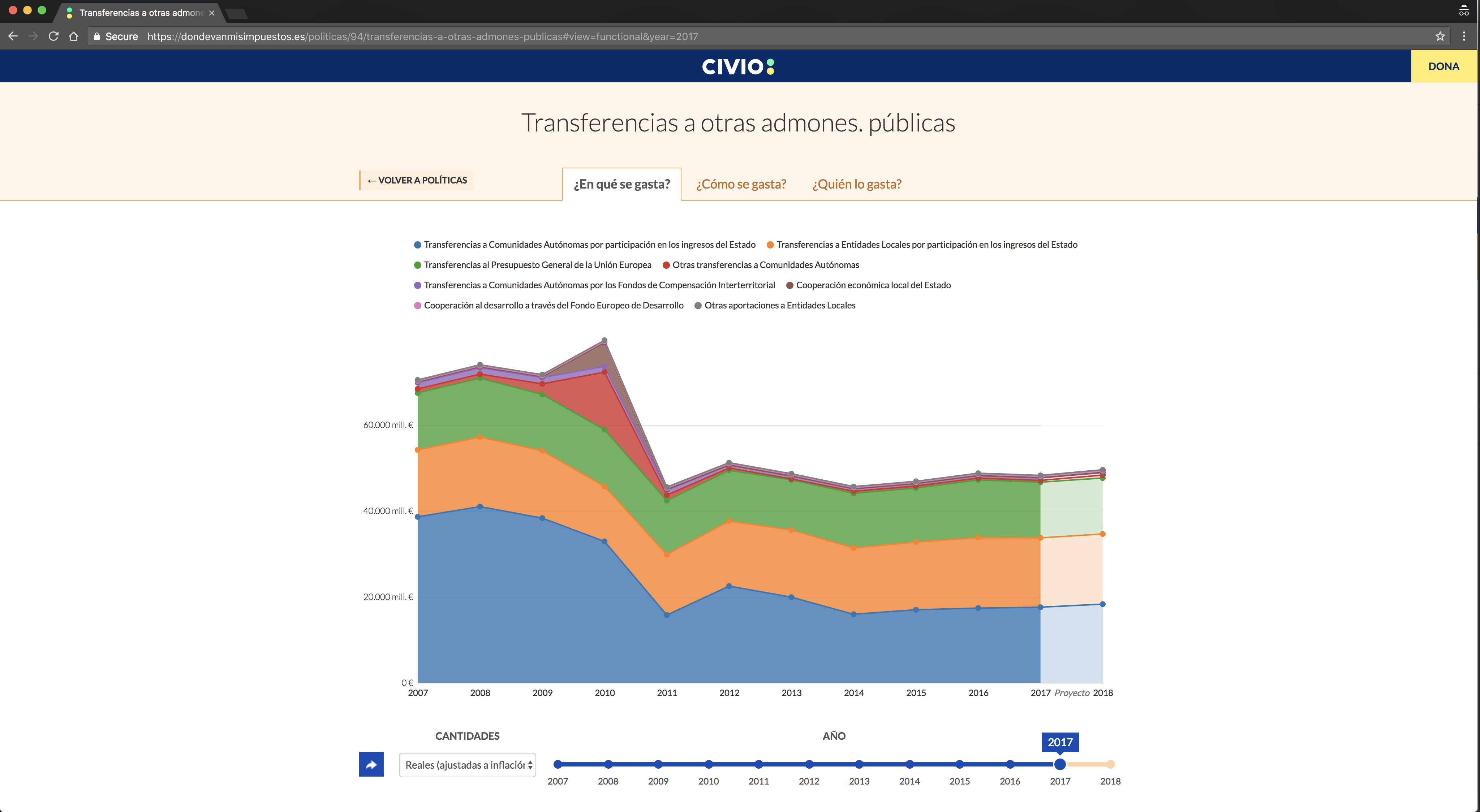 Data acquisition:
Appropriated data
Dónde van mis impuestos?
https://dondevanmisimpuestos.es/politicas#view=expense&year=2017
Created by:
Civio
Start/end:
2014 - present
Type:
Monitoring
Topic:
Transparency & accountability
A reference tool to easily explore the General State Budgets and understand public spending in Spain. The project uses existing public data from official sources such as budget data, population data and inflation data. The project was done by Fundación Ciudadana Civio, an independent, non-profit organization based in Spain, that monitors public authorities, informs all citizens and lobbies for real and effective transparency in institutions.