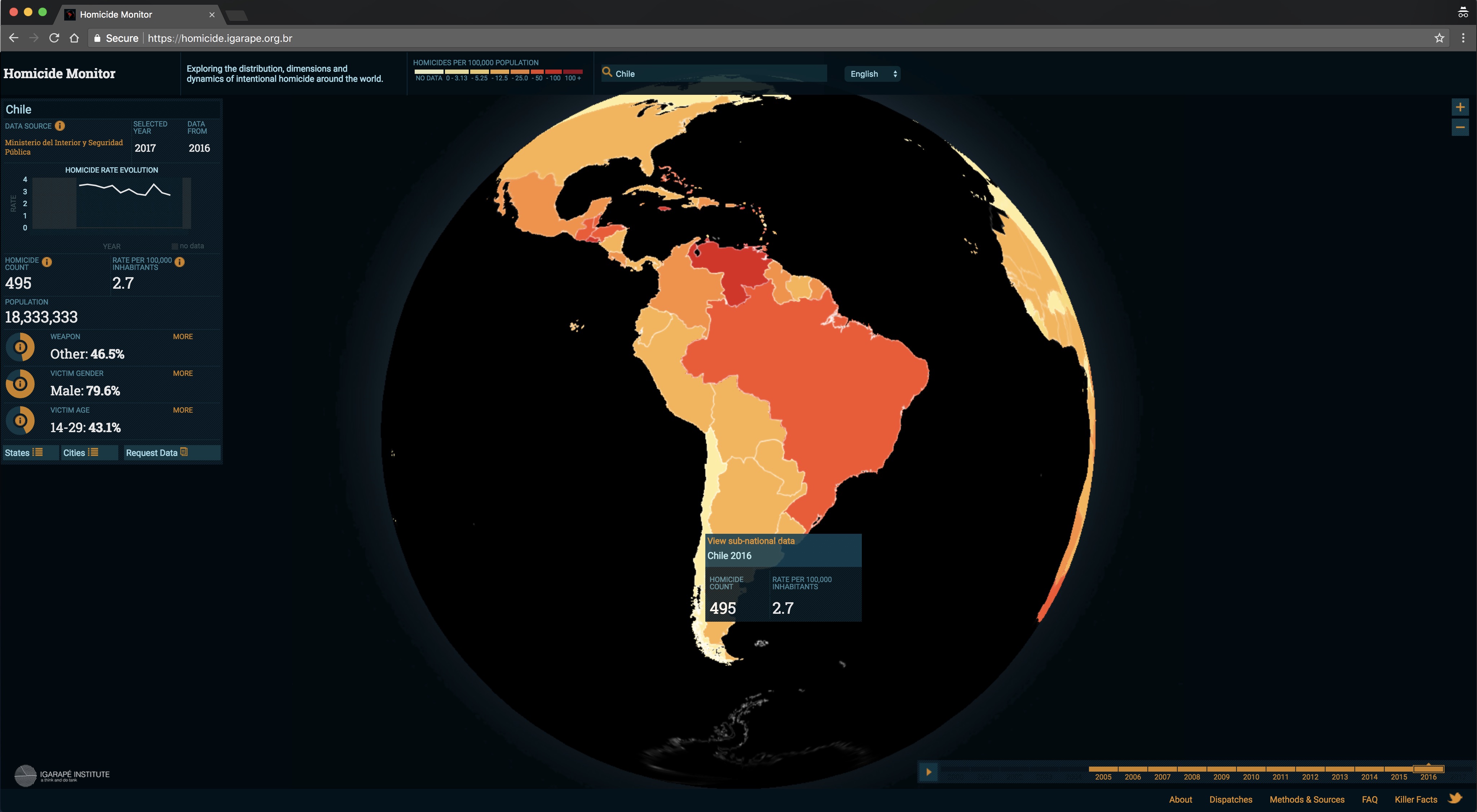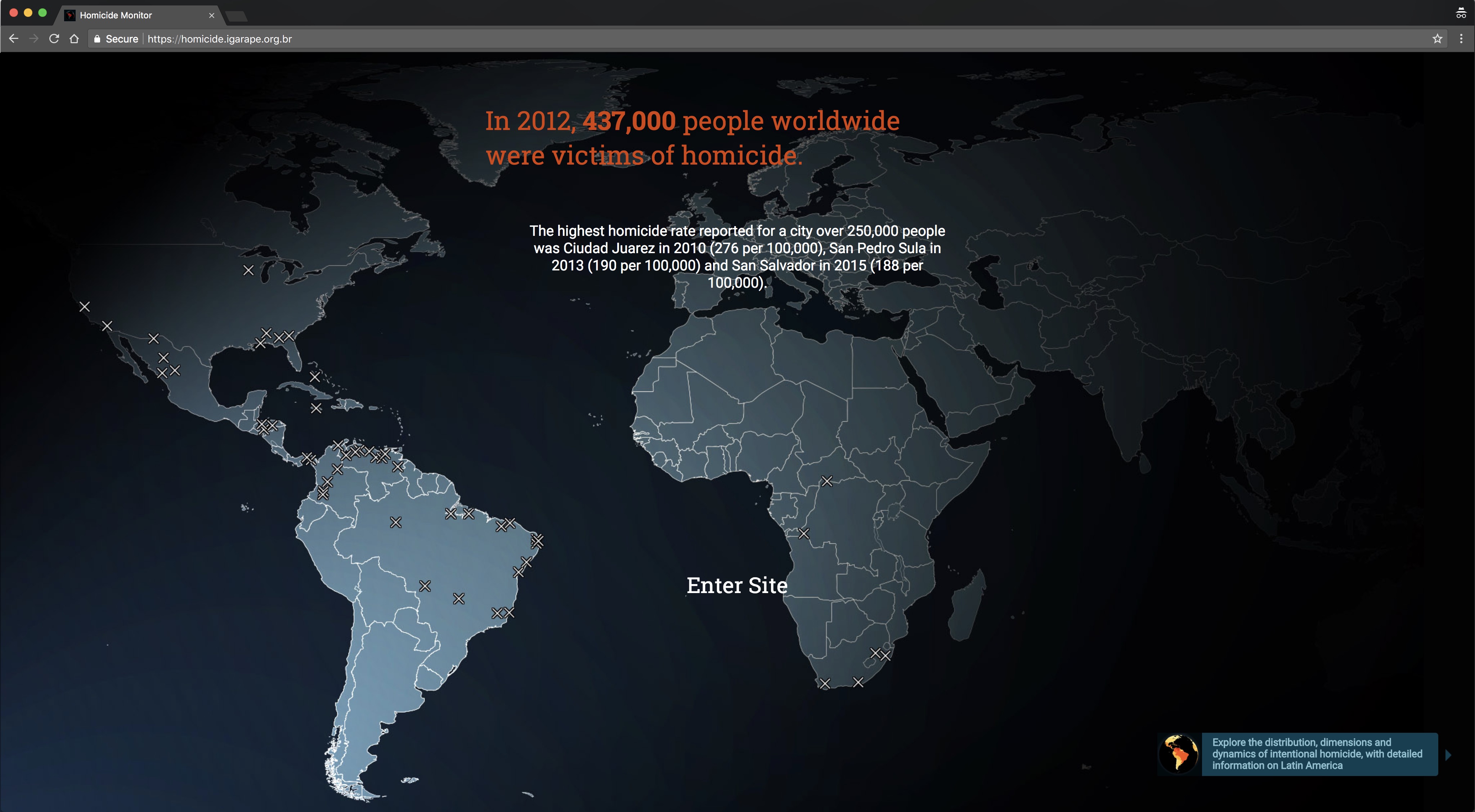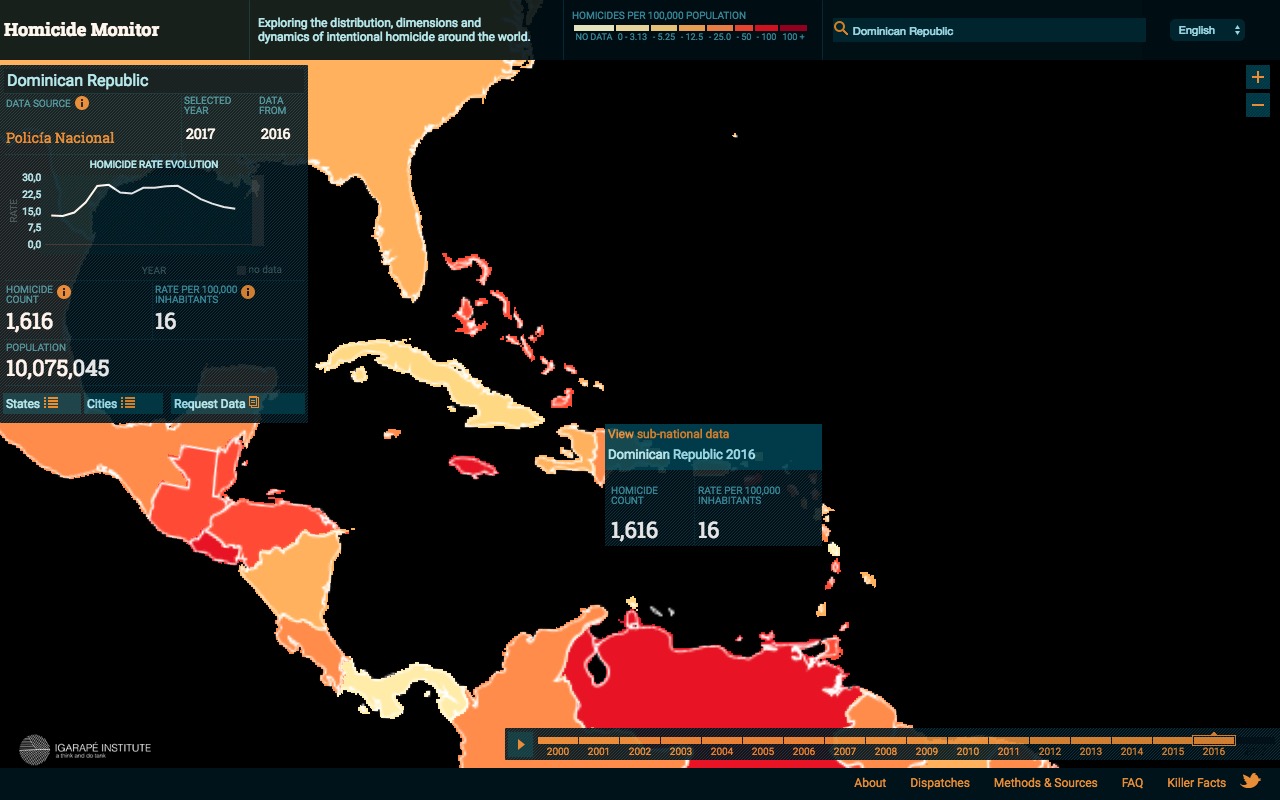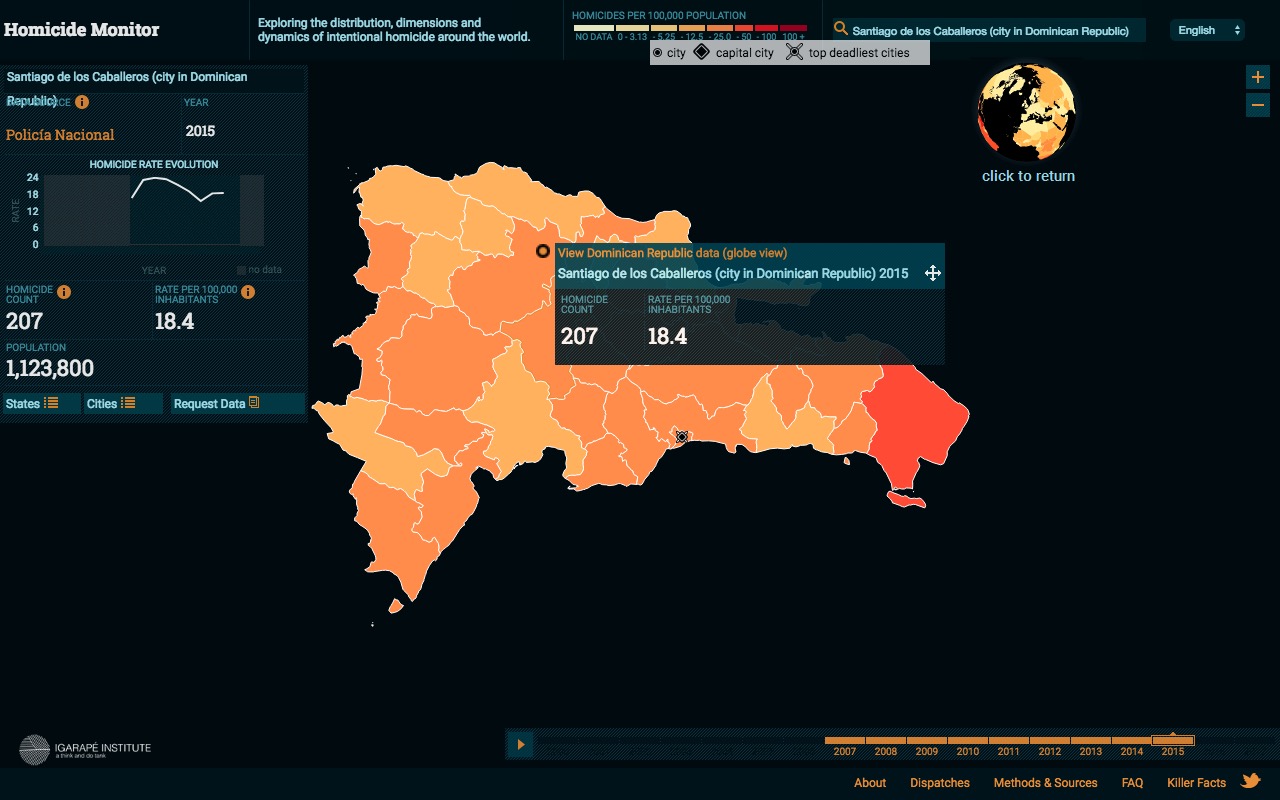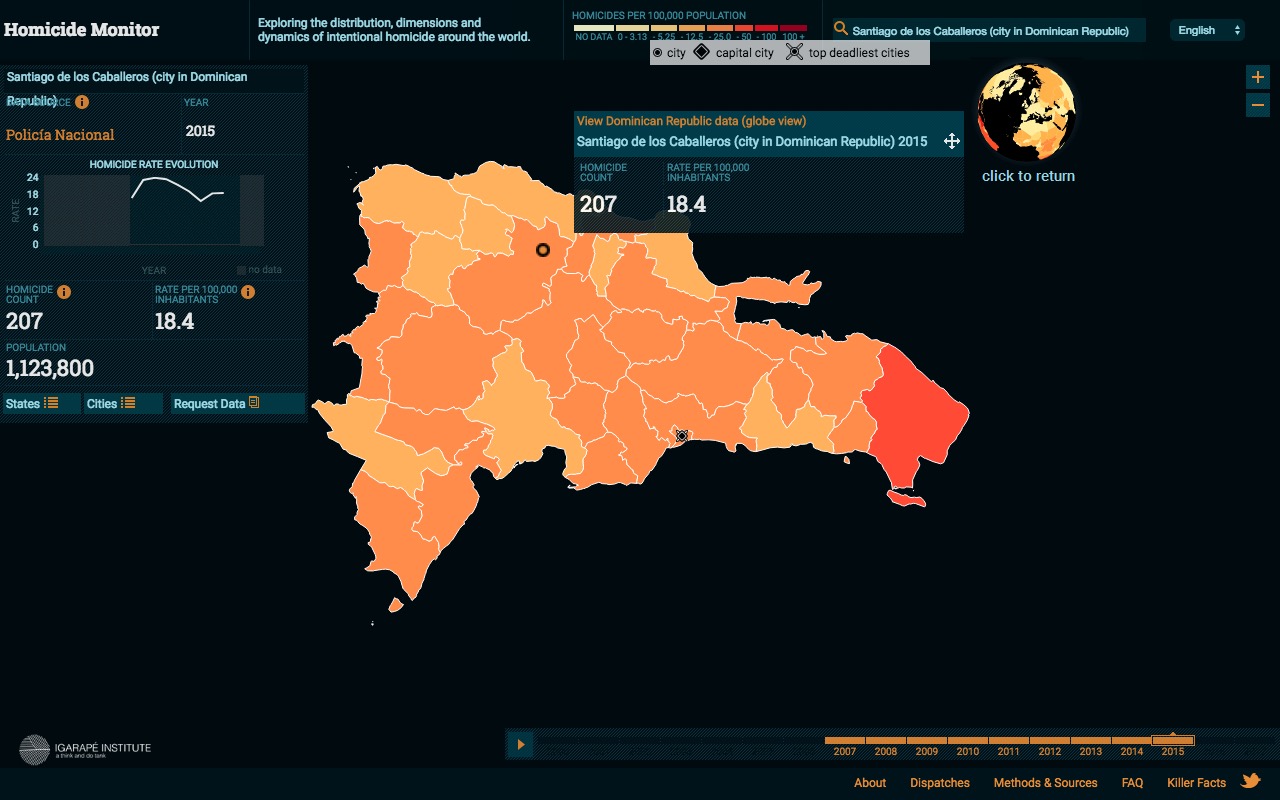 Data acquisition:
Existing sources
Homicide Monitor
https://homicide.igarape.org.br/
Created by:
Igarapé Institute
Open Society Foundations
Peace Research Institute Oslo
Start/end:
May 2015 - present
Type:
Monitoring
Subtopic:
Violence and crime
It is a data-driven data visualization platform designed to show the distribution, dimensions and dynamics of homicidal violence in an interactive and accessible manner. Homicidal violence increases through time all over the world. It is concentrated in the Americas. The Monitor includes additional information on North, Central and South America at the national, state and city scale. The monitor portray an attractive interactive 3D globe to geo-reference their data, making it difficult to compare specific situations around the world within the general overview. Project designed by Periscope.