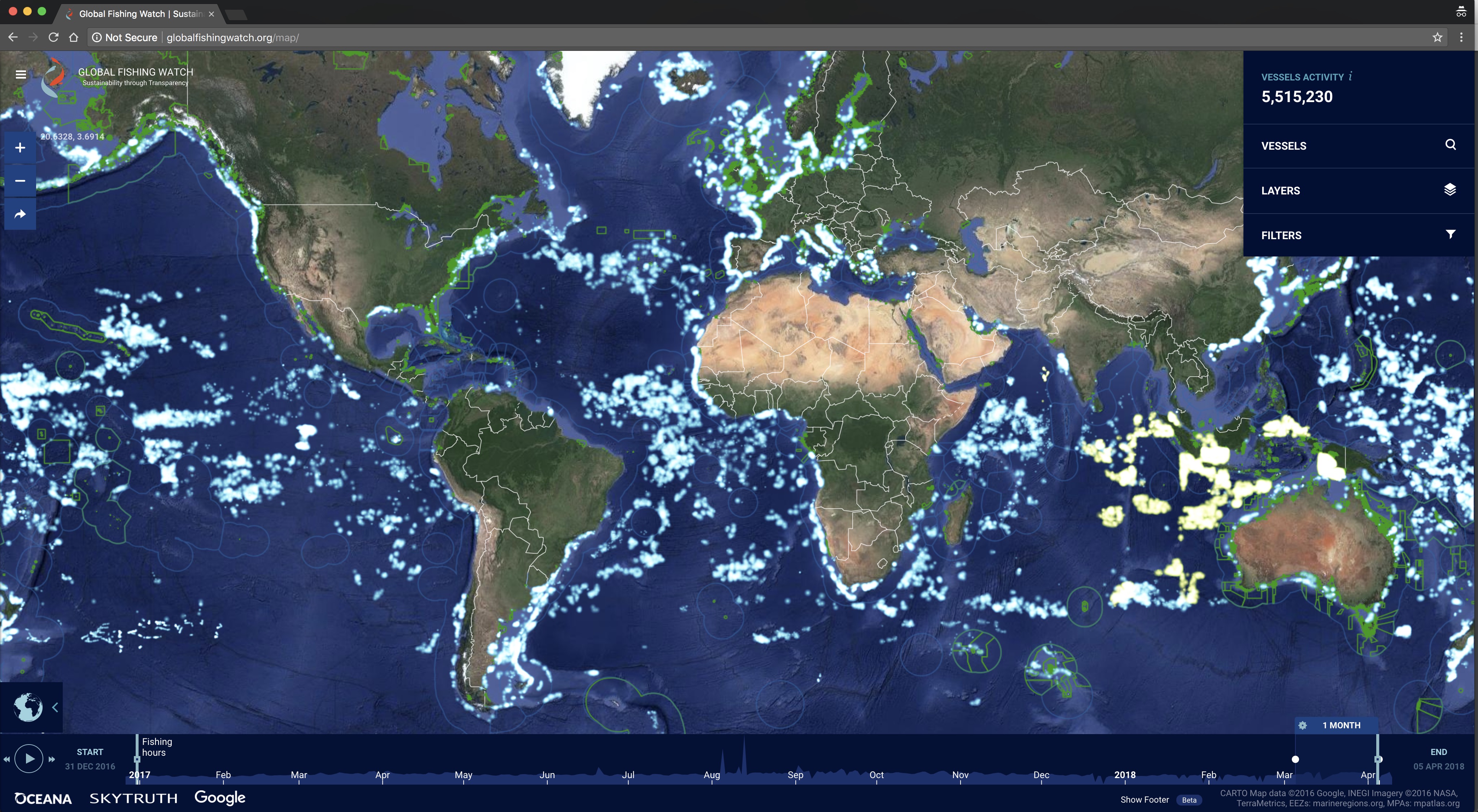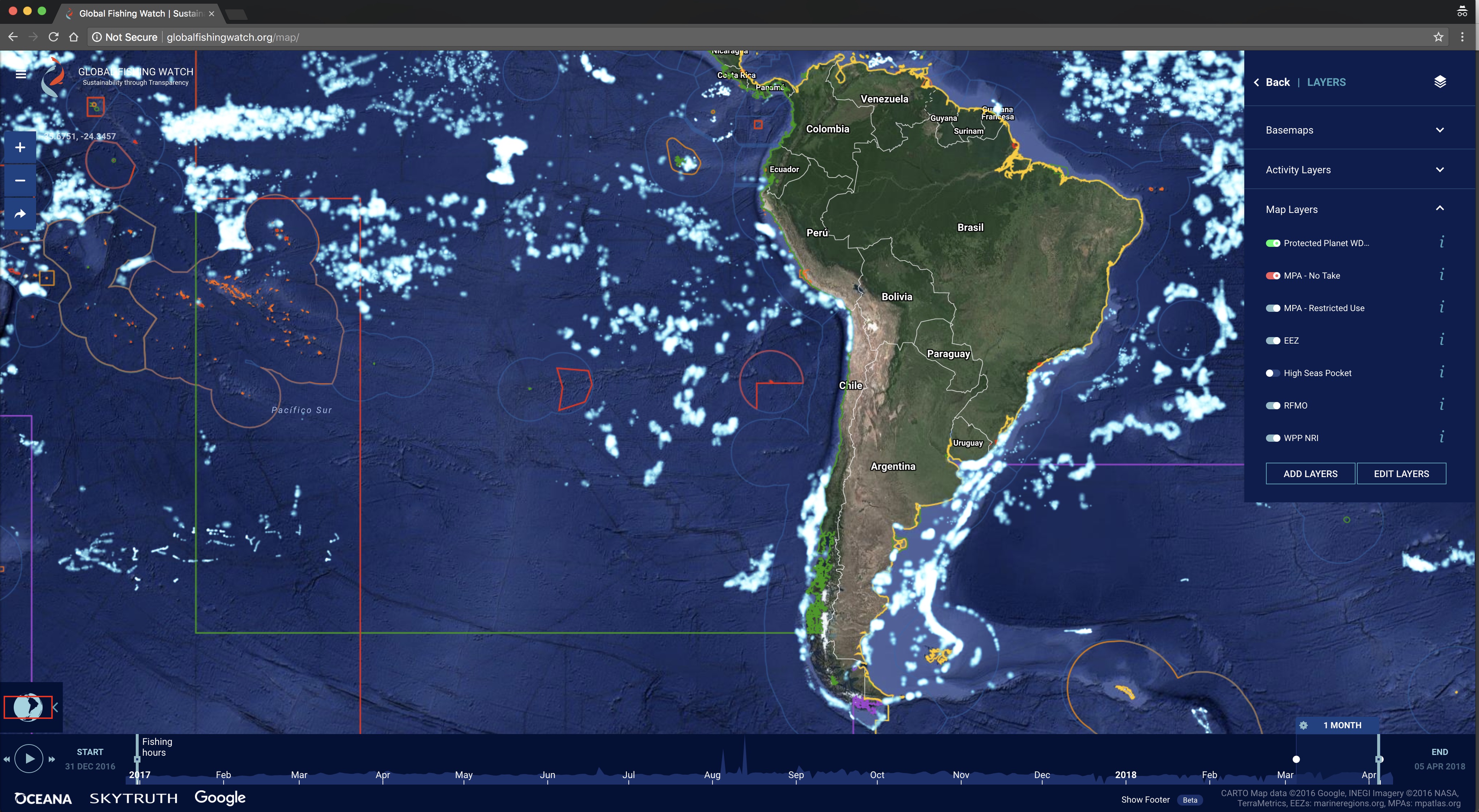 Data acquisition:
Existing sources
Own research
Global Fishing map
http://globalfishingwatch.org/map/
Created by:
Global Fishing Watch
Start/end:
December 2016 - present
Type:
Monitoring
Web map that offer free data and near real-time tracking of global commercial fishing activity, supporting new science and research, and boosting the global dialogue on ocean transparency. track commercial fishing around the world. The Global Fishing Watch is an independent, international non-profit organisation, founded in 2015 through a collaboration between Oceana, SkyTruth (experts in using satellite technology to protect the environment); and Google who provide the tools for processing big data. GFW's work is made possible thanks to the support of our funding partners, Adessium Foundation, Bloomberg Philanthropies, Leonardo DiCaprio Foundation, Marisla Foundation, Oceans 5, Walmart Foundation, The Waterloo Foundation and the Wyss Foundation. The map was released in 2016.