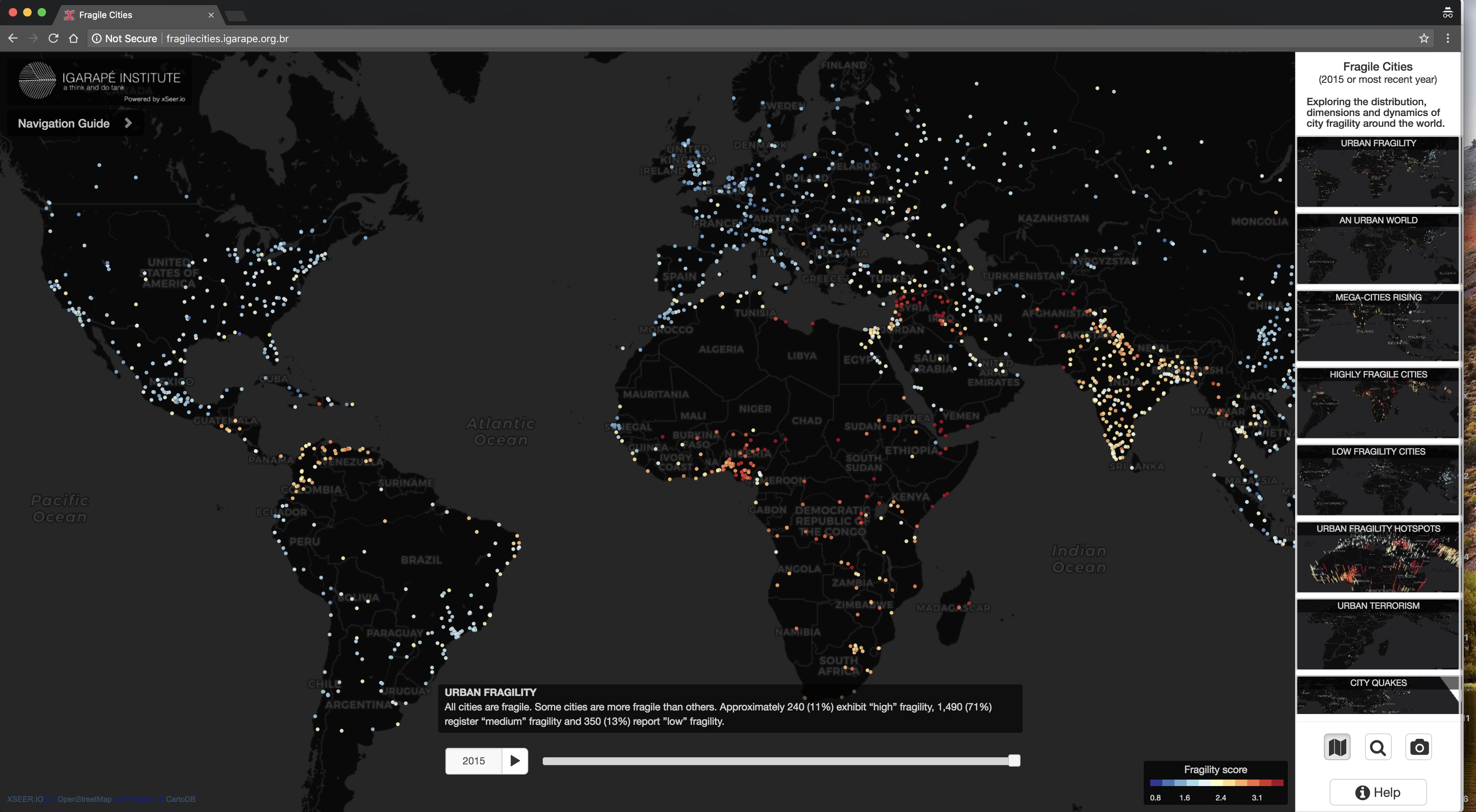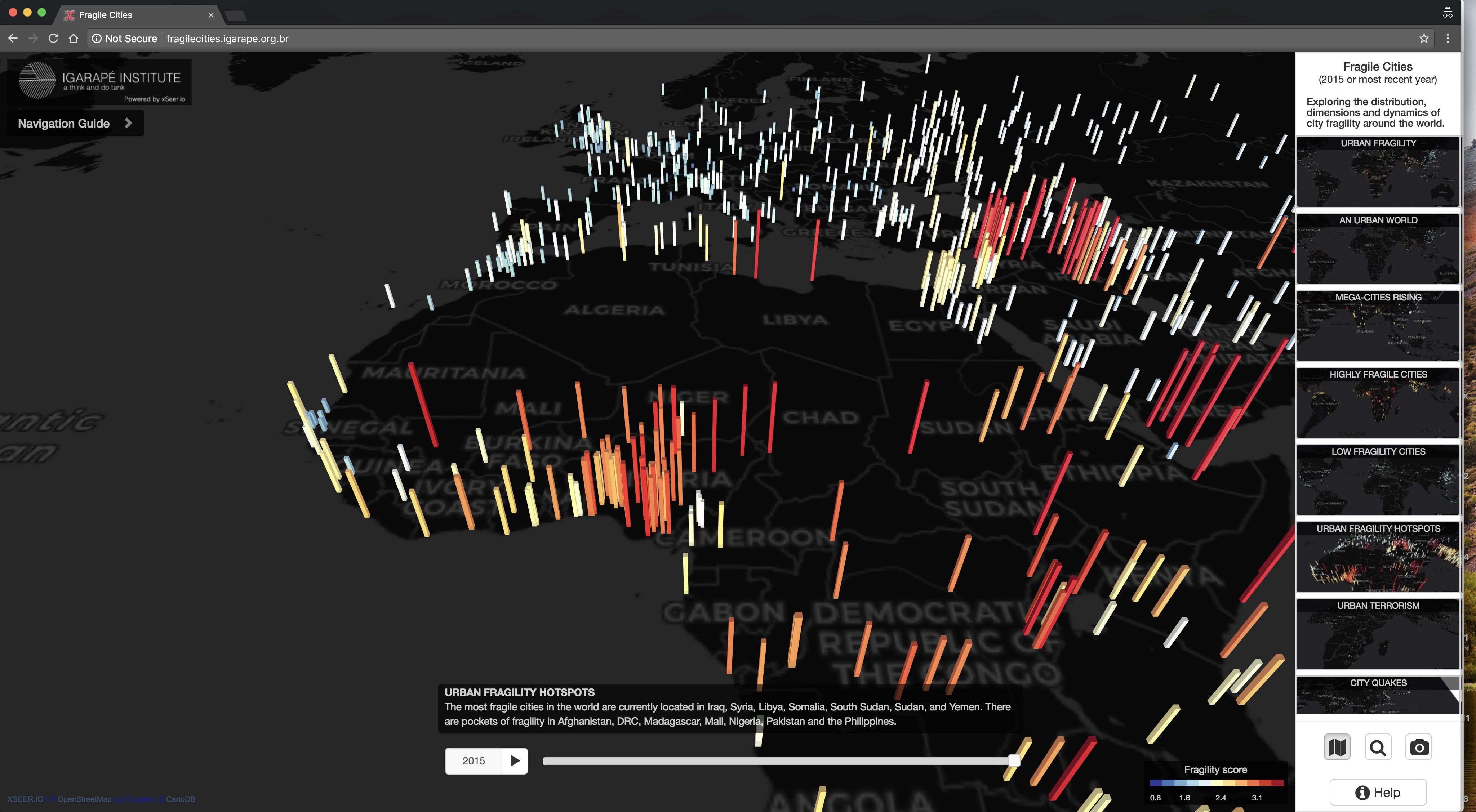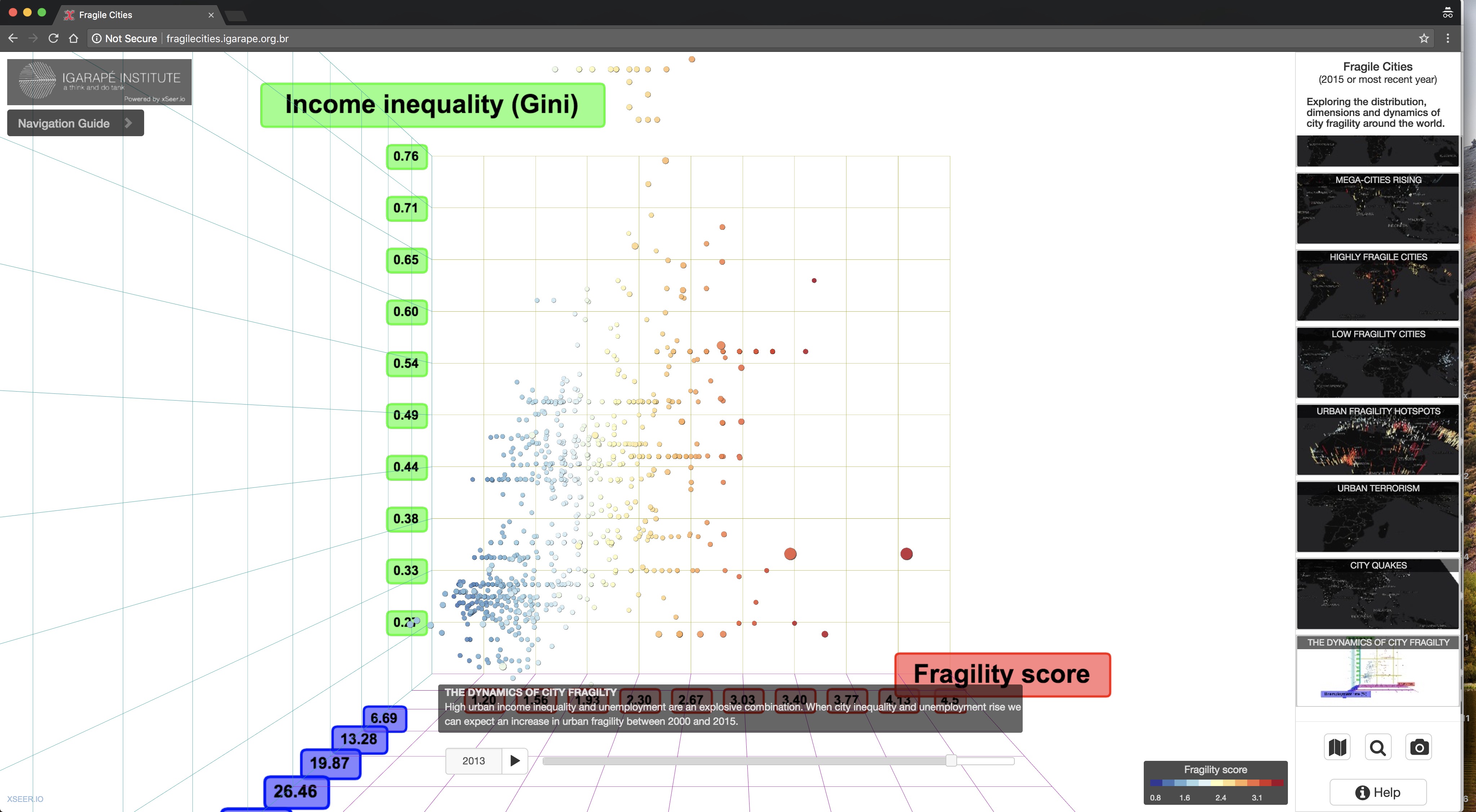 Data acquisition:
Existing sources
Fragile Cities
http://fragilecities.igarape.org.br/
Created by:
Igarapé Institute
Start/end:
January 2017 - present
Type:
Report
Subtopic:
Urban policymaking
An online interactive platform that tracks the distribution and evolution of fragility risk in at least 2,100 cities worldwide since 2000. It features a composite score of city fragility (composed of 11 separate metrics) that highlights the geographic spread of fragility. It also includes filters to display specific characteristics of cities around the globe and across time. The project is concerned about the small virtual knowledge society has on many cities of developing countries that are at risk of fragility and that in the future will become high populated. The data visualization seek to shine a light on what the audience know, and what they do not. Developed by United Nations University, Rockefeller 100 Resilient Cities Initiative, World Economic Forum's Global Agenda Council on Fragility Conflict and Violence, Carnegie Melon University. The underlying platform was developed using Explorable Visual Analytics (EVA) by xSeer.io. It also received support from the Canadian Department of Global Affairs.