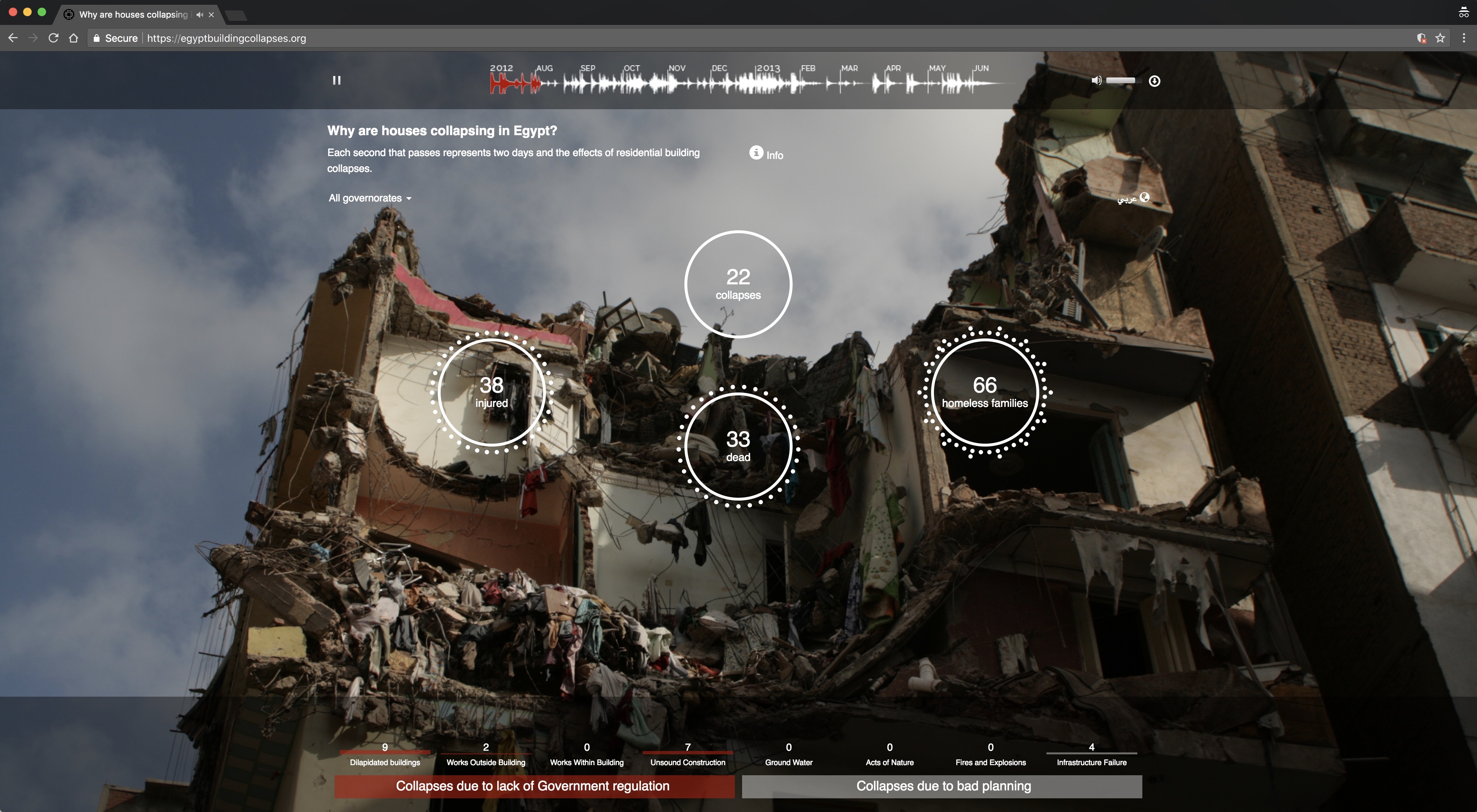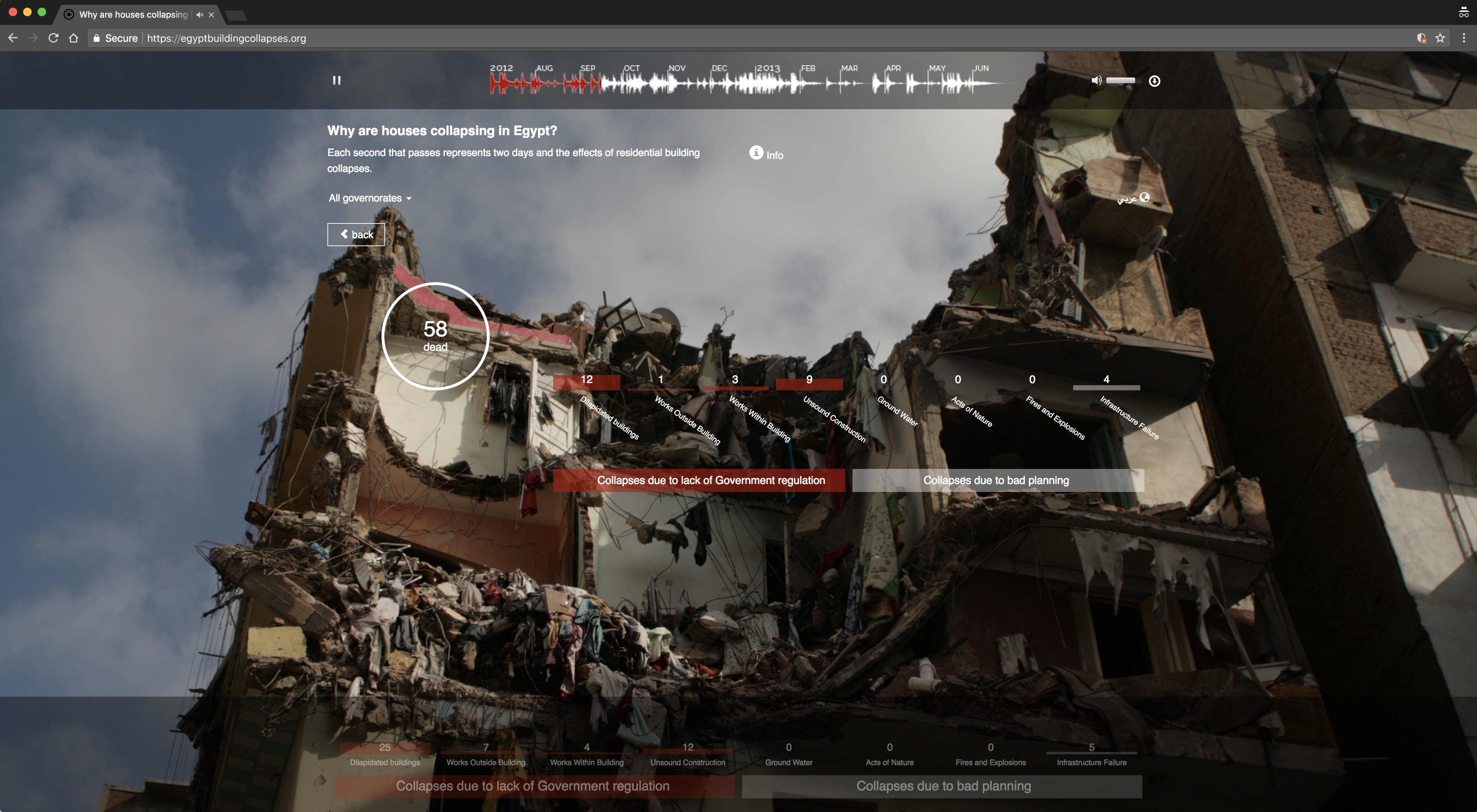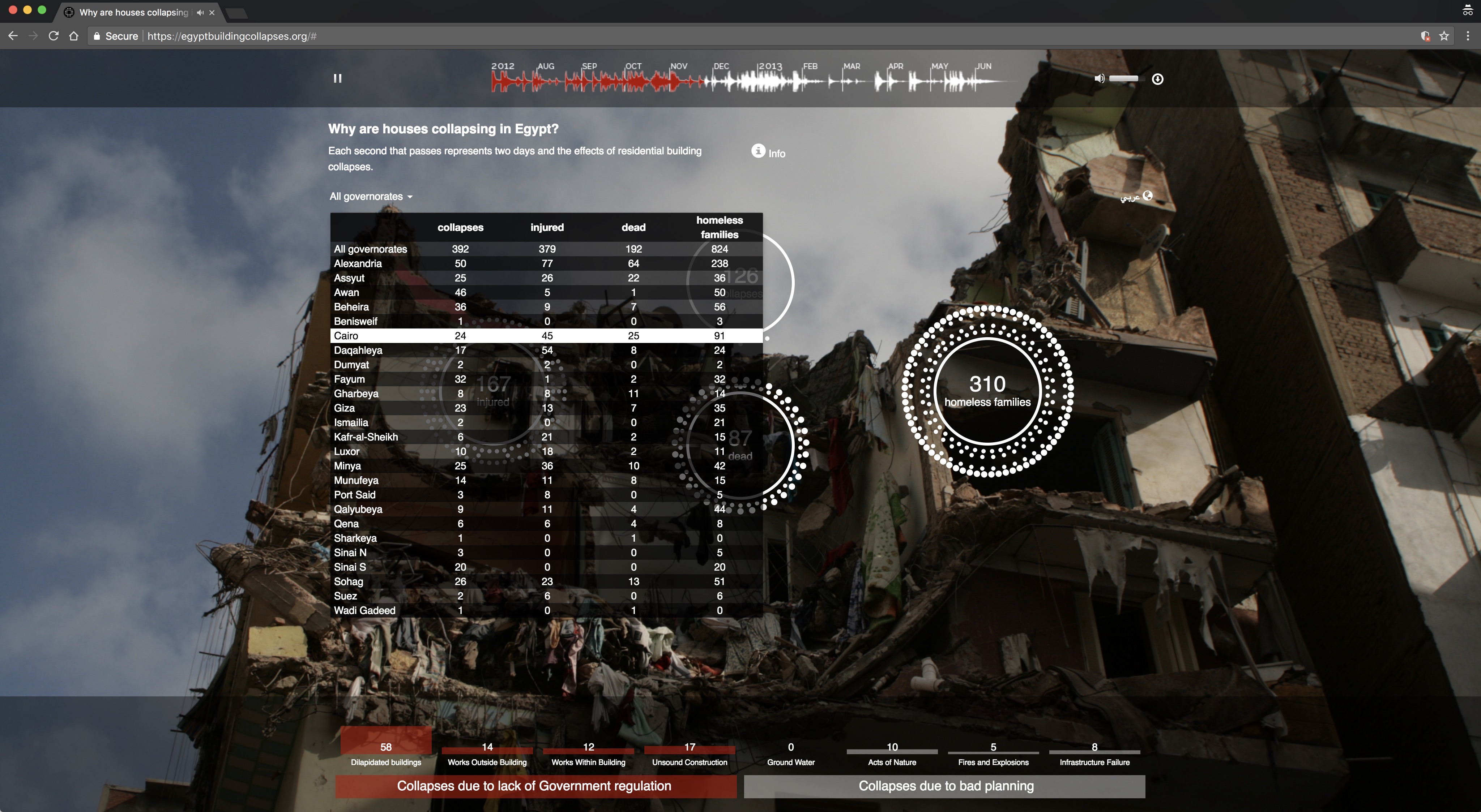 Data acquisition:
Existing sources
Own research
Egypt Building Collapses
https://egyptbuildingcollapses.org/
Created by:
Tactical Technology Collective
Shadow Ministry of Housing and the Egyptian Initiative for Personal Rights
Sinnwerkstatt
ZONE SYSTEMS.
Start/end:
2014 - present
Type:
Monitoring
Subtopic:
Urban policymaking
It is a data visualization of the first documentation of housing collapses in Egypt between July 2012 and June 2013, documenting 392 residential building collapses which resulted in 192 deaths and 824 families made homeless. In Egypt as in many other countries, building collapses are common because of lax regulation of construction and building maintenance, lack of proper planning and development, such as rising ground water in quickly urbanising villages. The project uses sound as a connecting element between the real experience of the collapse of a building in Egypt and the figures that describe it over time. The search to connect the real phenomenon with the number is what makes this project have a structure of emotional narration. On the website there is a static image on top of which you can see the animation of units representing the number of fallen, dead and wounded buildings. The frequency of falls in time is emphasised by sound. The concept and direction of the project was done by Tactical Technology Collective. Data was collected by Shadow Ministry of Housing and the Egyptian Initiative for Personal Rights. The Design and development was done by Sinnwerkstatt while the sonification production by ZONE SYSTEMS.