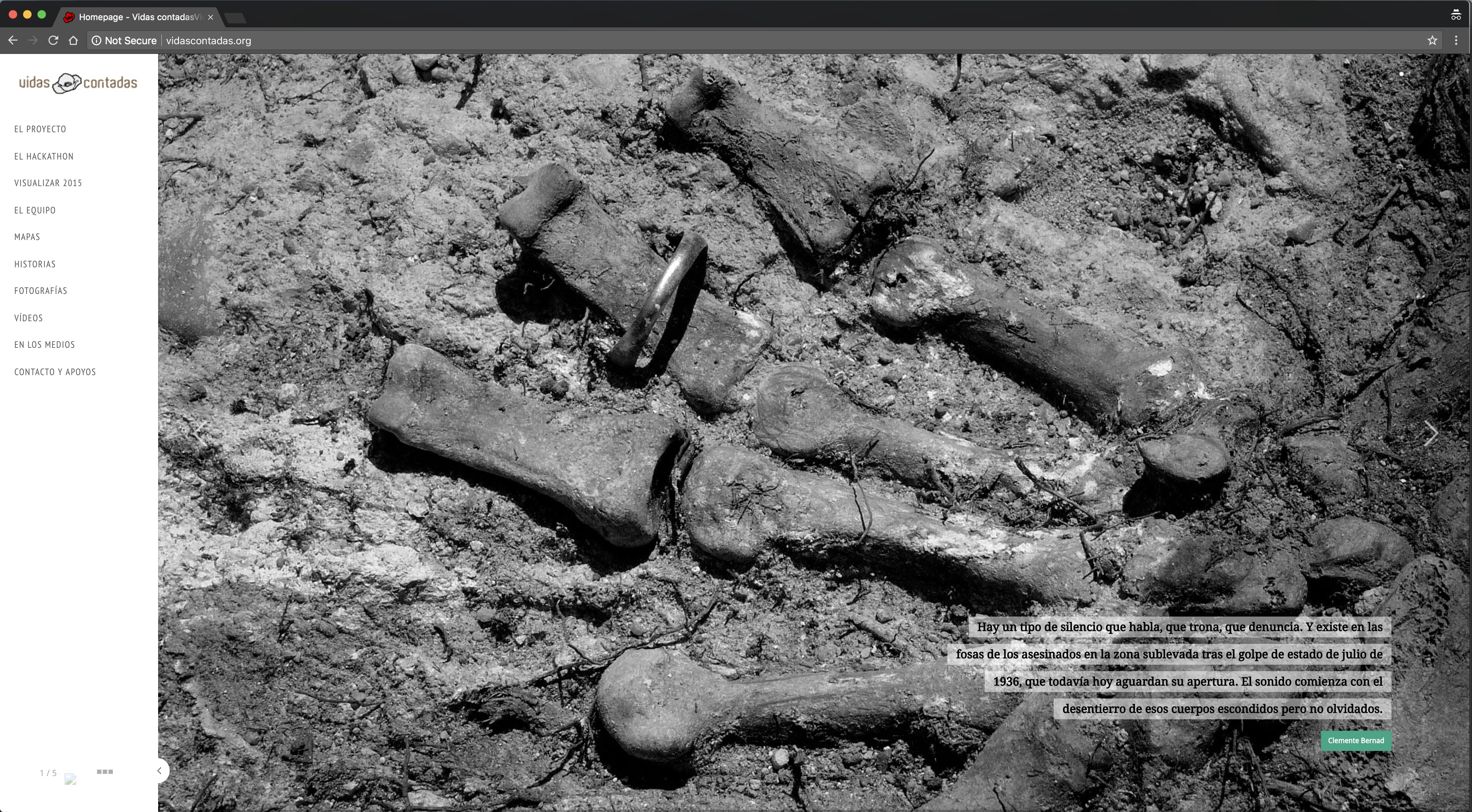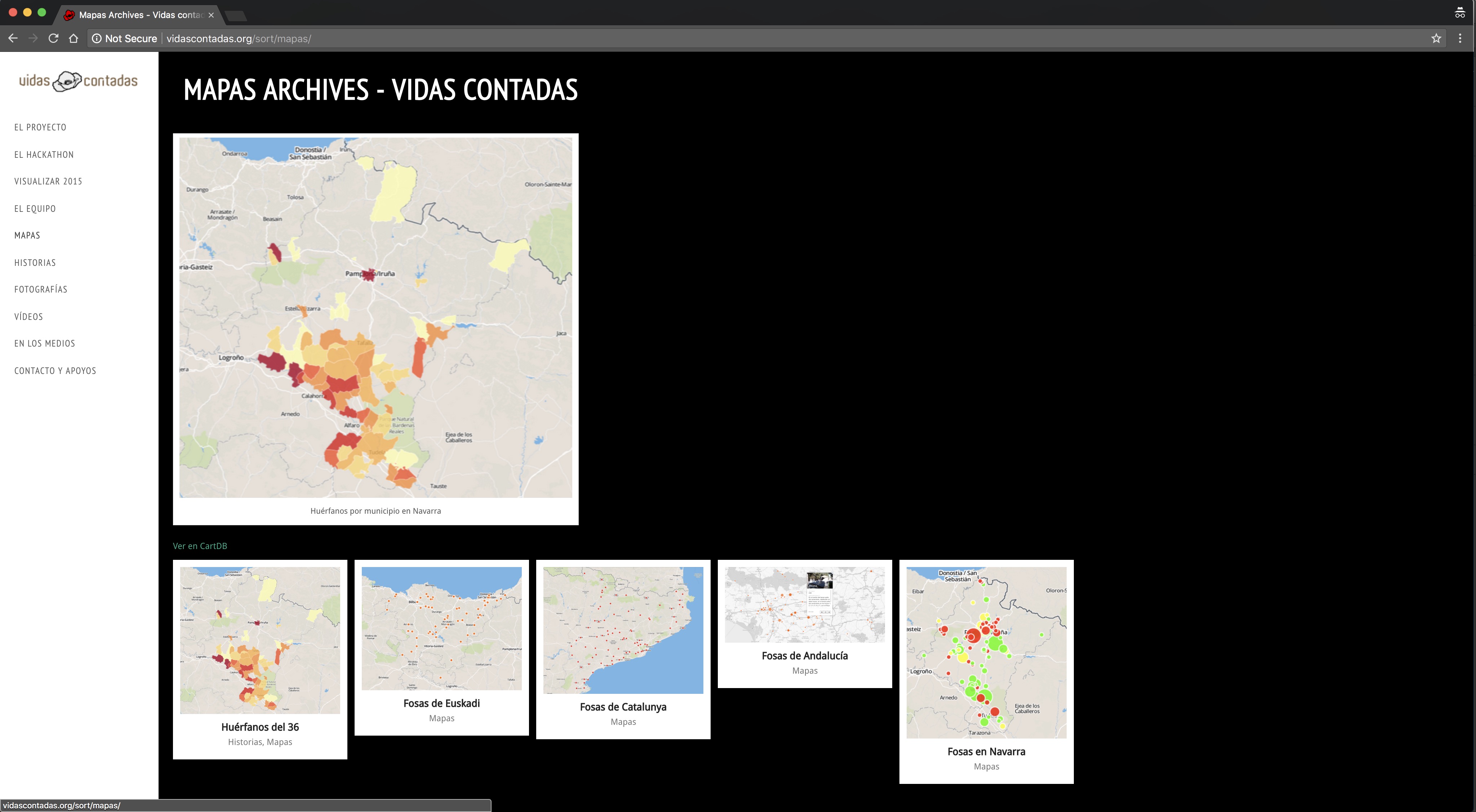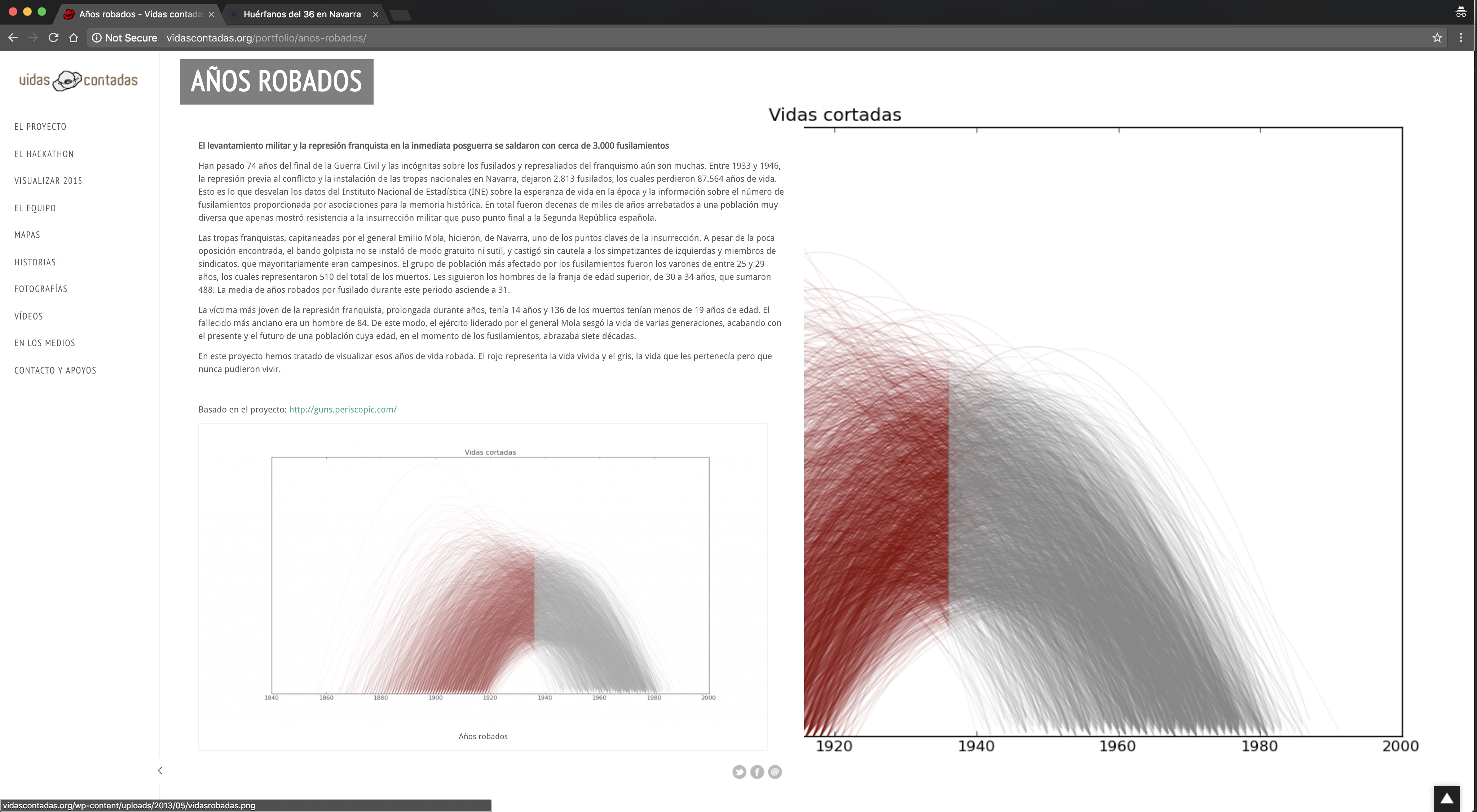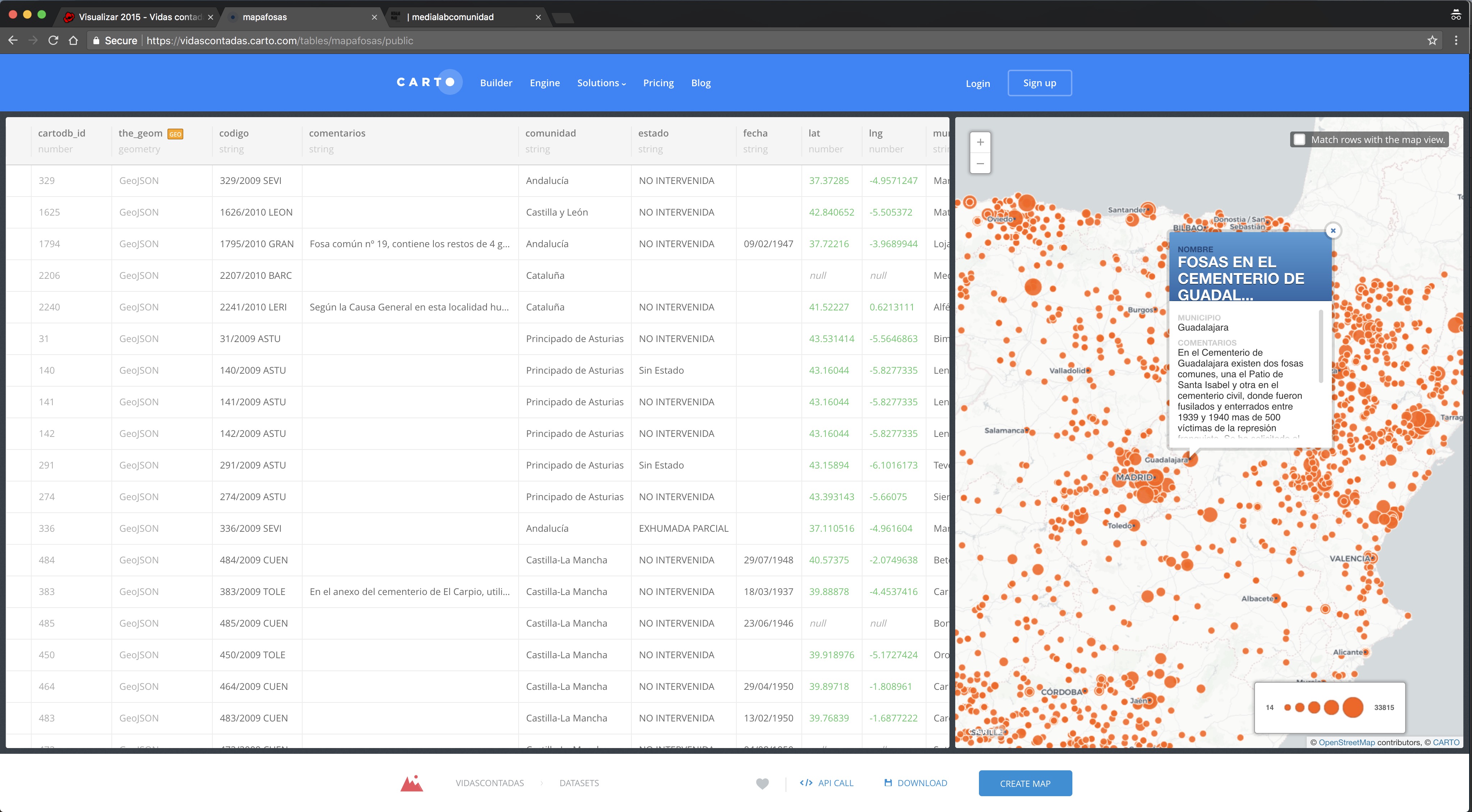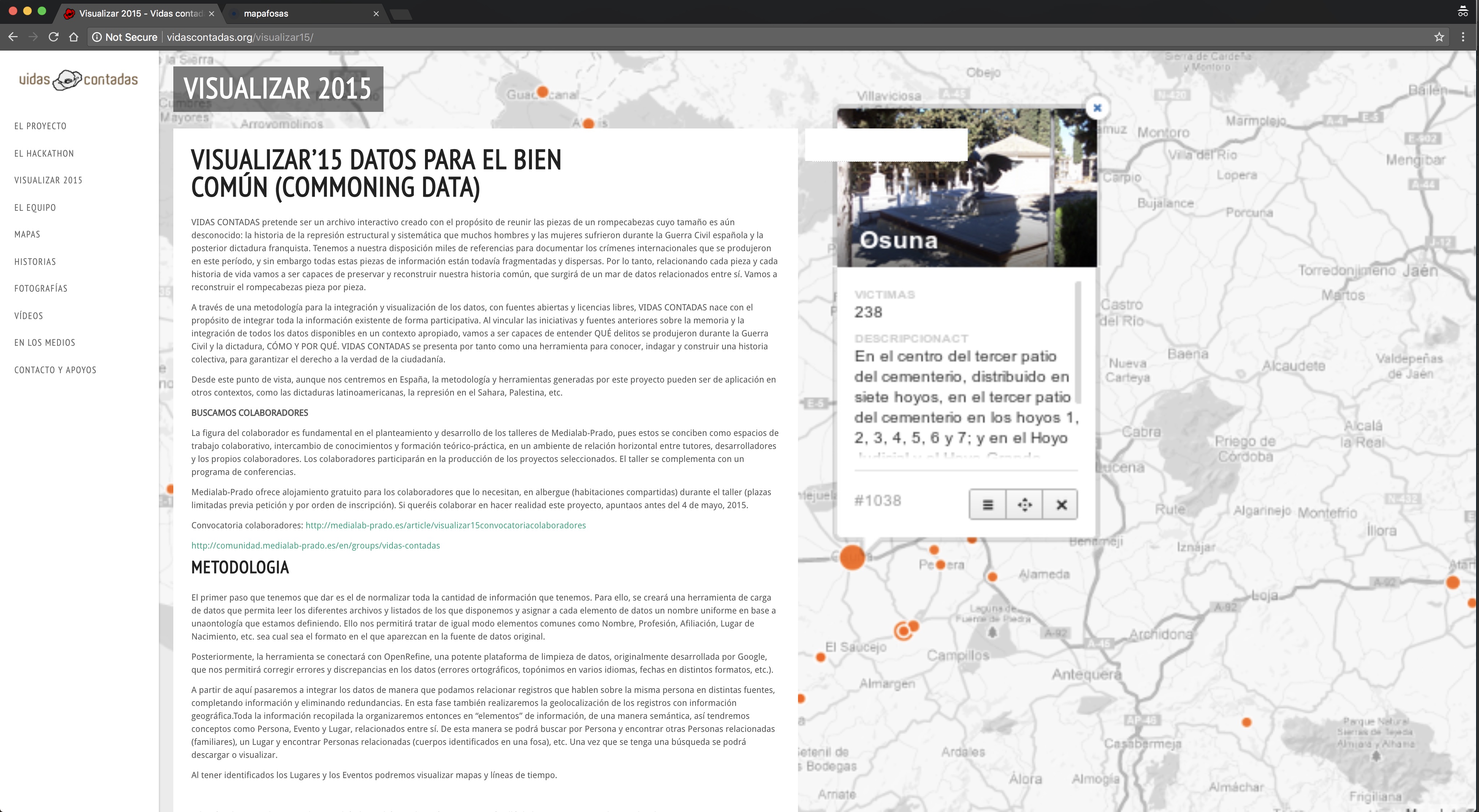 Data acquisition:
Appropriated data
Vidas Contadas
http://vidascontadas.org/
Created by:
Vidas Contadas
Start/end:
2013 - no information
Type:
Memory and documentation
Subtopic:
Local armed conflict
A web platform that visualize on cartographic maps data related to disappearances, killings and other evidence of Franco's regime, that isn't yet studied in schools and colleges. The project puts together information scattered in different official lists or not, in the citizen memory, to fight against the gap that exists in the knowledge of our history. The platform includes video and photographic archive.