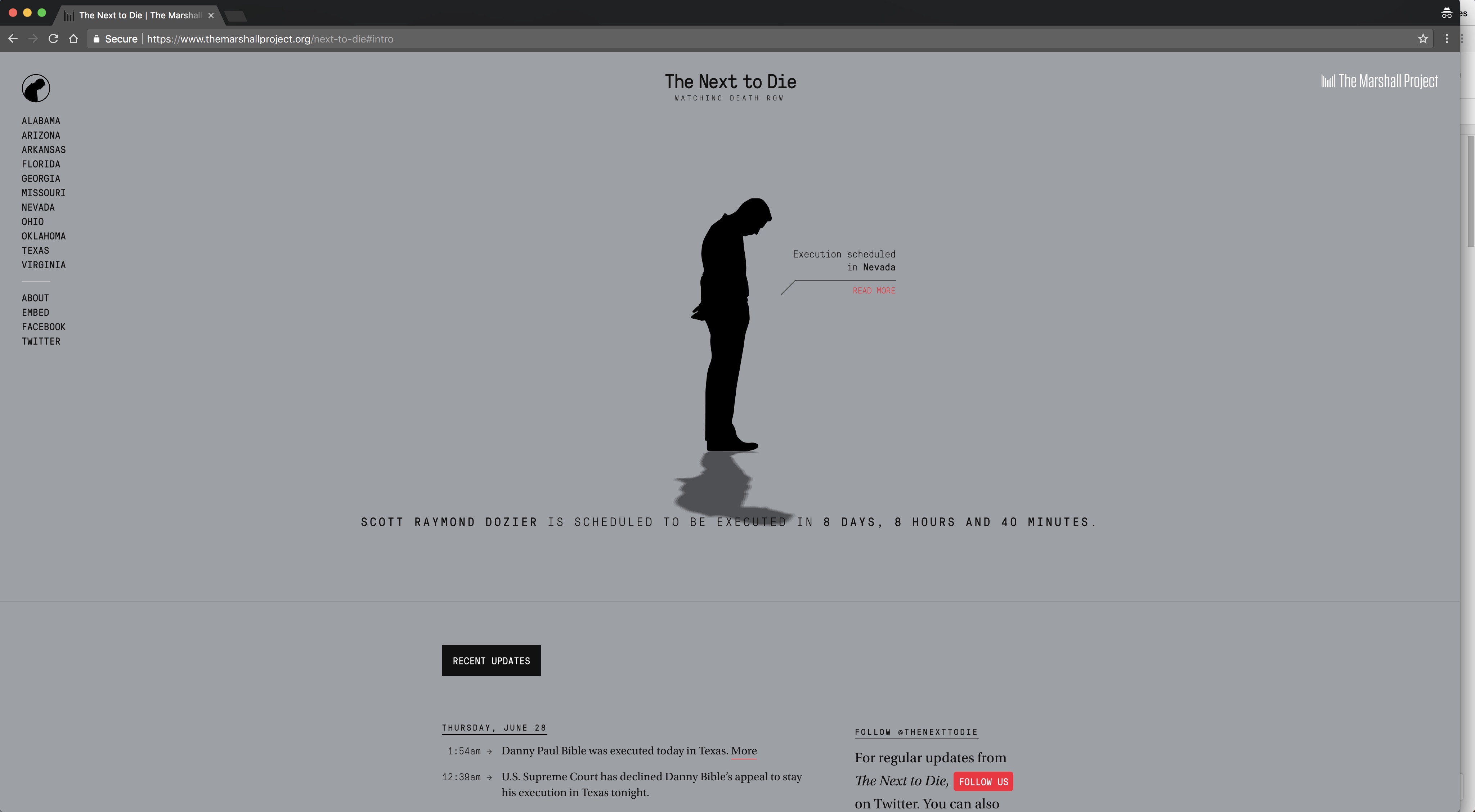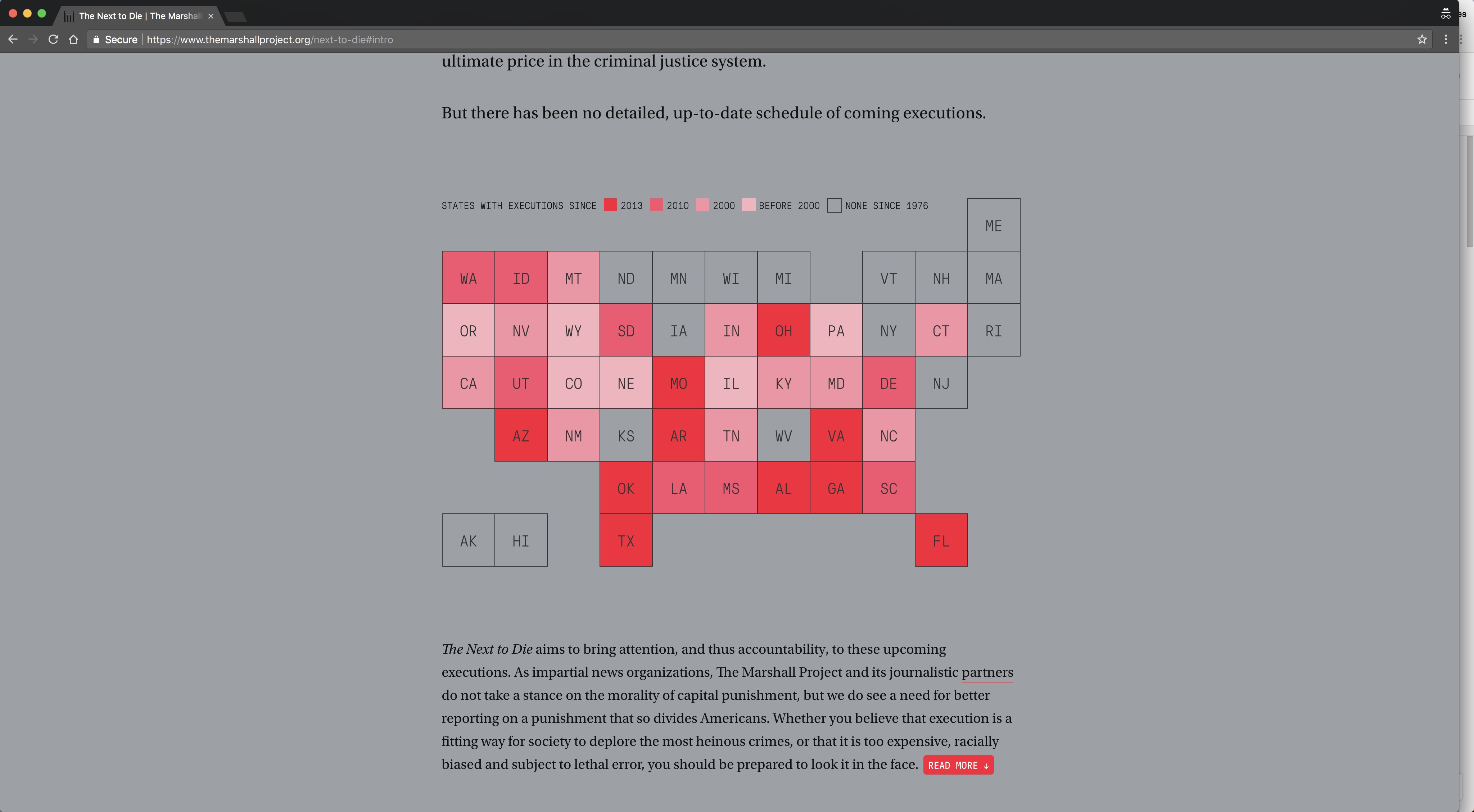 Data acquisition:
Existing sources
Own research
The Next to Die
https://www.themarshallproject.org/next-to-die
Created by:
The Marshall Project
Start/end:
2015 - no information
Type:
Investigative
Subtopic:
Community justice
Visualizes the death penalty system in the US and advocates for a radical change of policy. The Next to Die sheds light on upcoming executions in US states. It aims to bring attention, and thus accountability, to these upcoming executions. "As impartial news organizations, The Marshall Project and its journalistic partners do not take a stance on the morality of capital punishment, but they do see a need for better reporting on a punishment that so divides Americans. Whether the audience believe that execution is a fitting way for society to deplore the most heinous crimes, or that it is too expensive, racially biased and subject to lethal error, the audience should be prepared to look it in the face" (retrieved from their website).