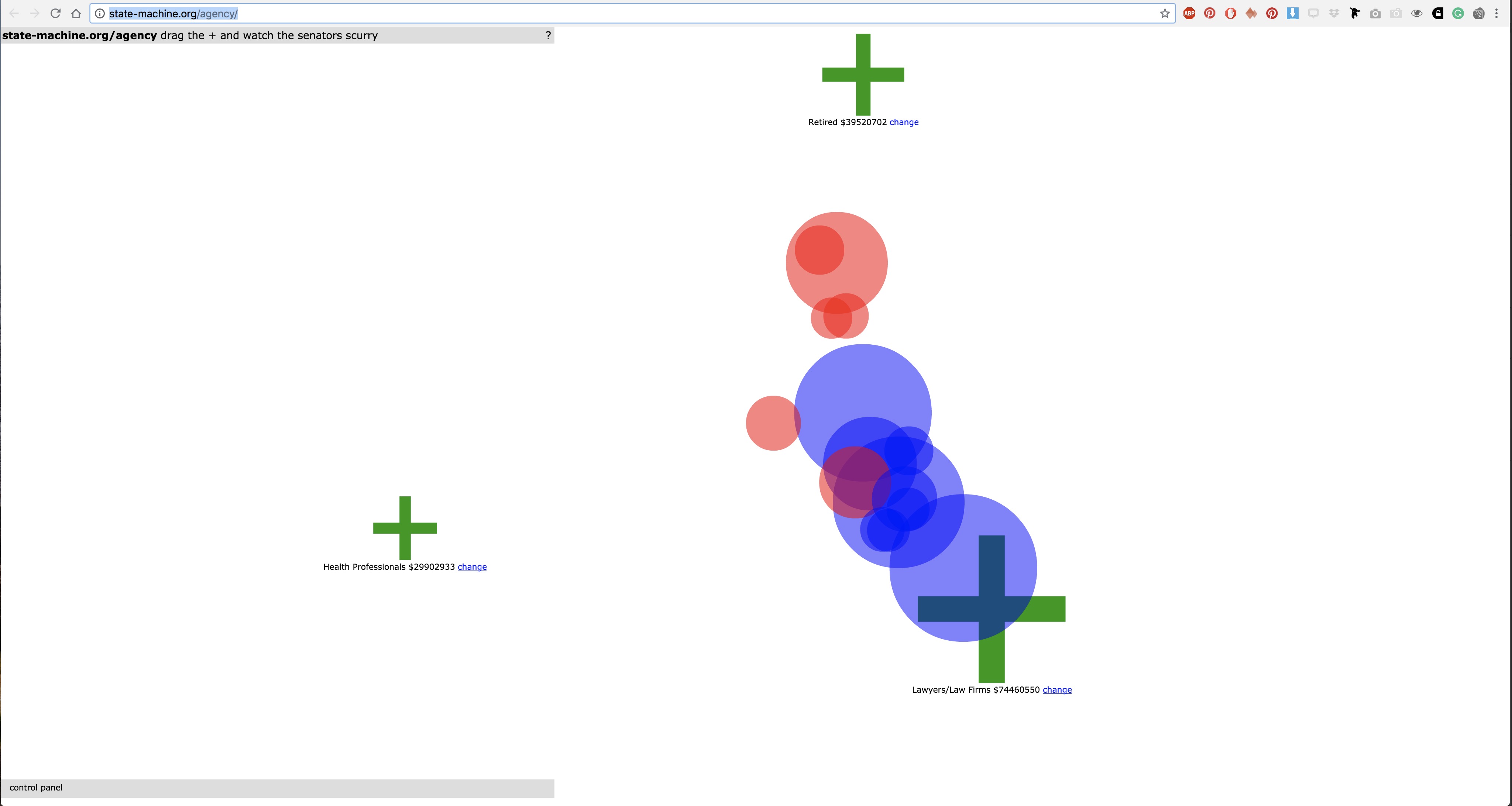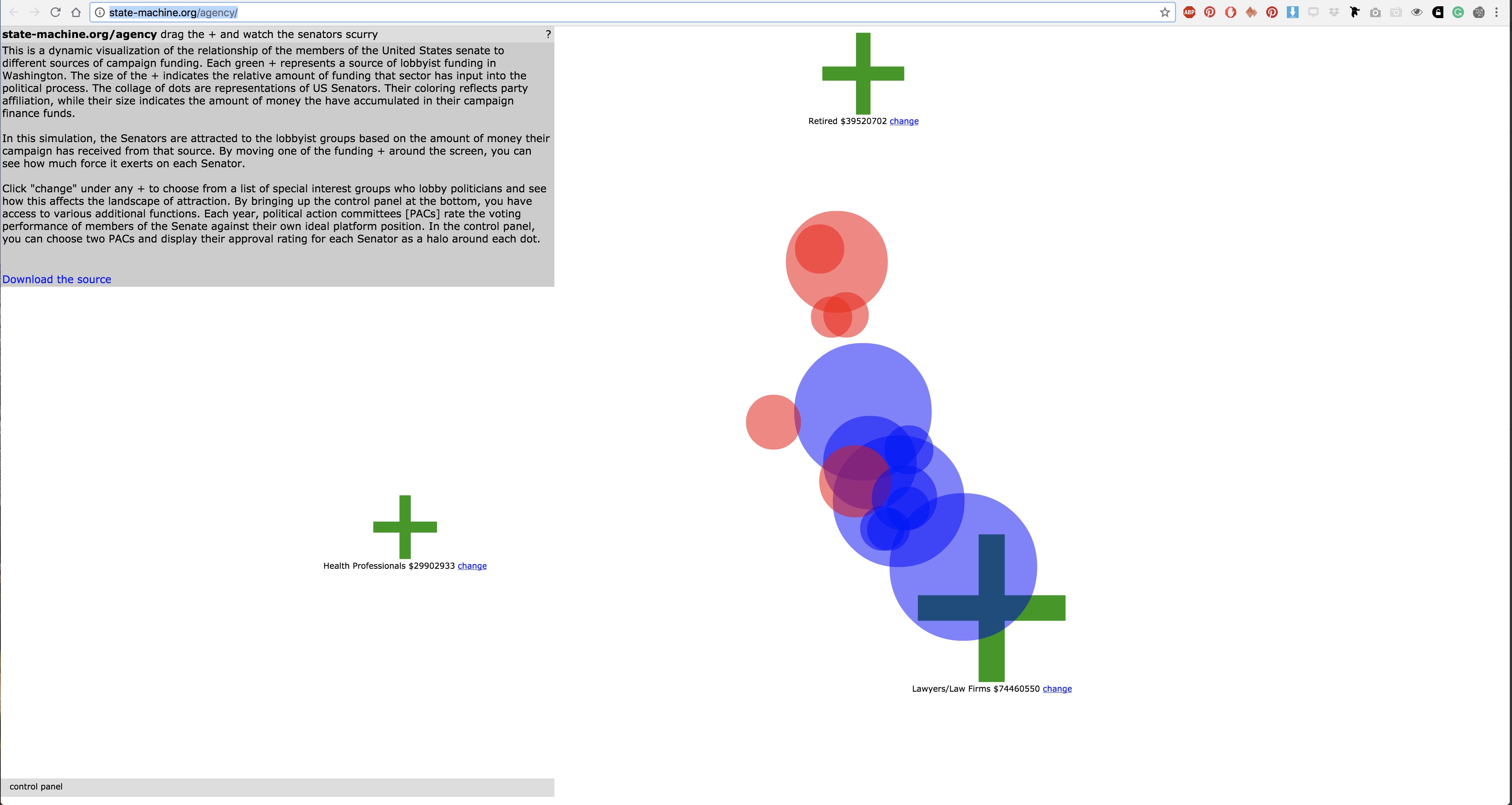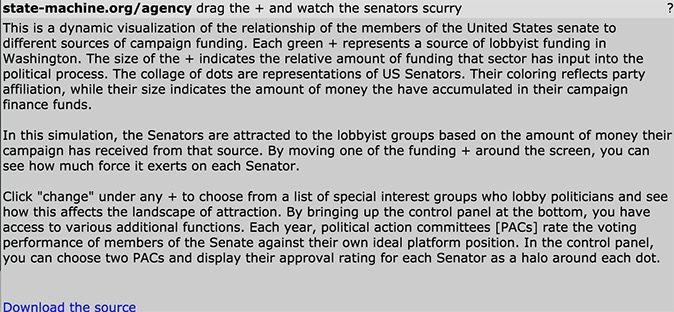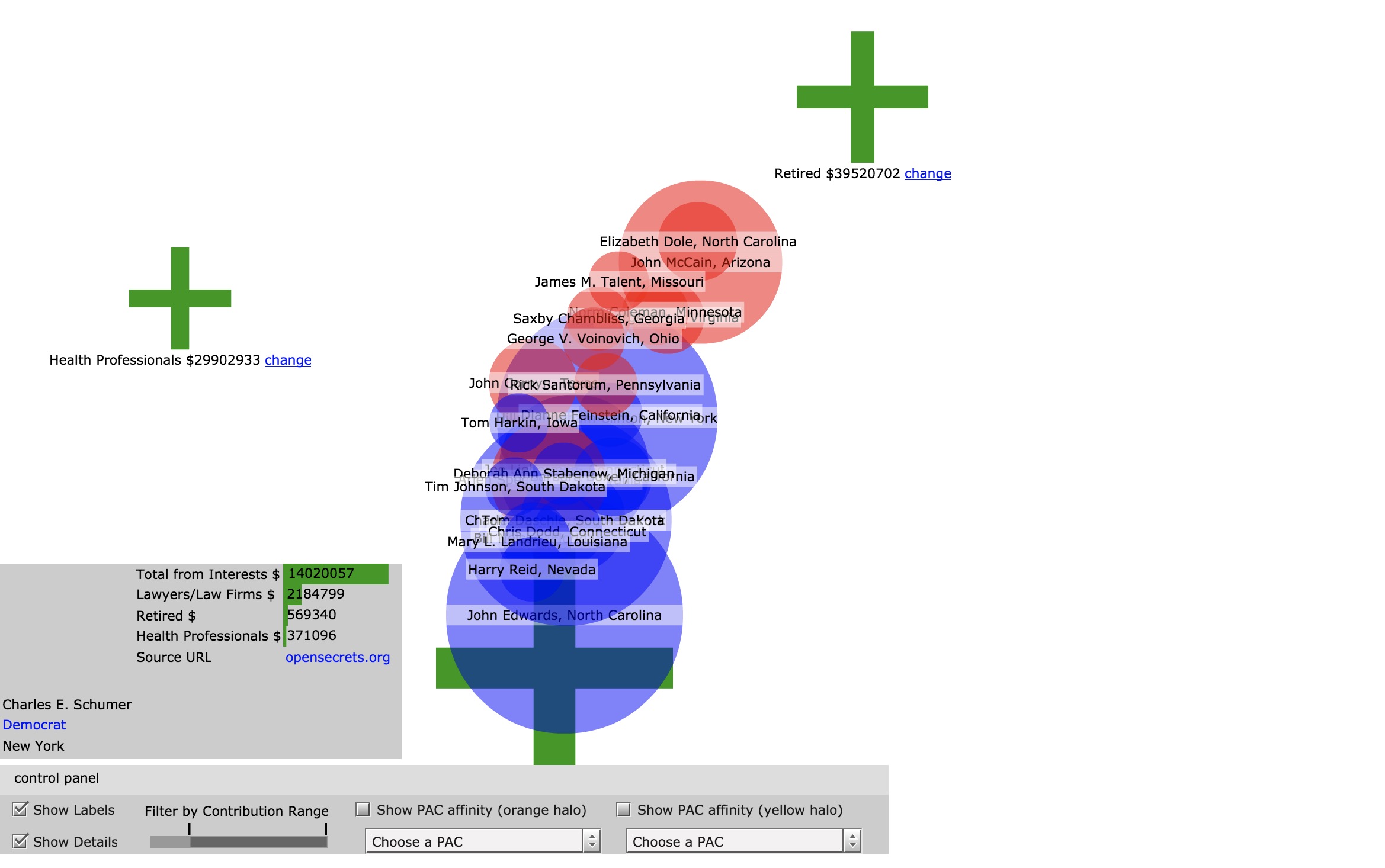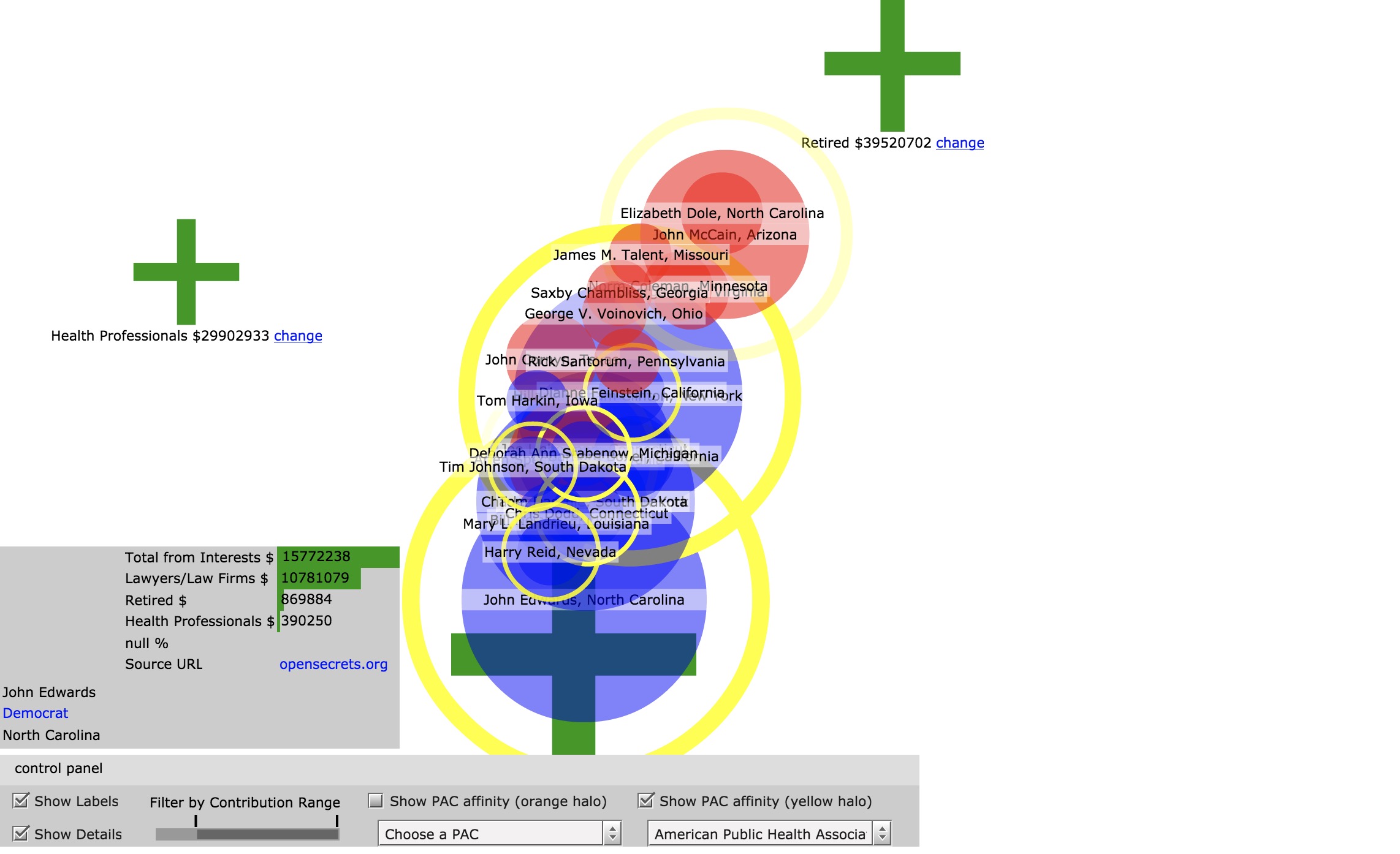 Data acquisition:
Existing sources
State Machine: Agency
http://state-machine.org/agency/
Created by:
Max Carlson, Ben Cerveny
Start/end:
2008 - present
Type:
Report
Topic:
Transparency & accountability
A dynamic visualization of the relationship of U.S. members with different sources of campaign funding. Visual variables such as color represent party affiliation, while their size indicates the amount of money Washington politicians have accumulated in their campaign finance funds. In this simulation, senators are attracted to funding groups based on the amount of money their campaign has received from that source. By moving one of the + signs of funding, you can see how much force it exerts on each Senator. The control panel makes it possible to filter and establish a more detailed exploration of the relations between senators and funding, contrasting them with the approval of their performance according to the evaluation given by the political action committees (PACs).