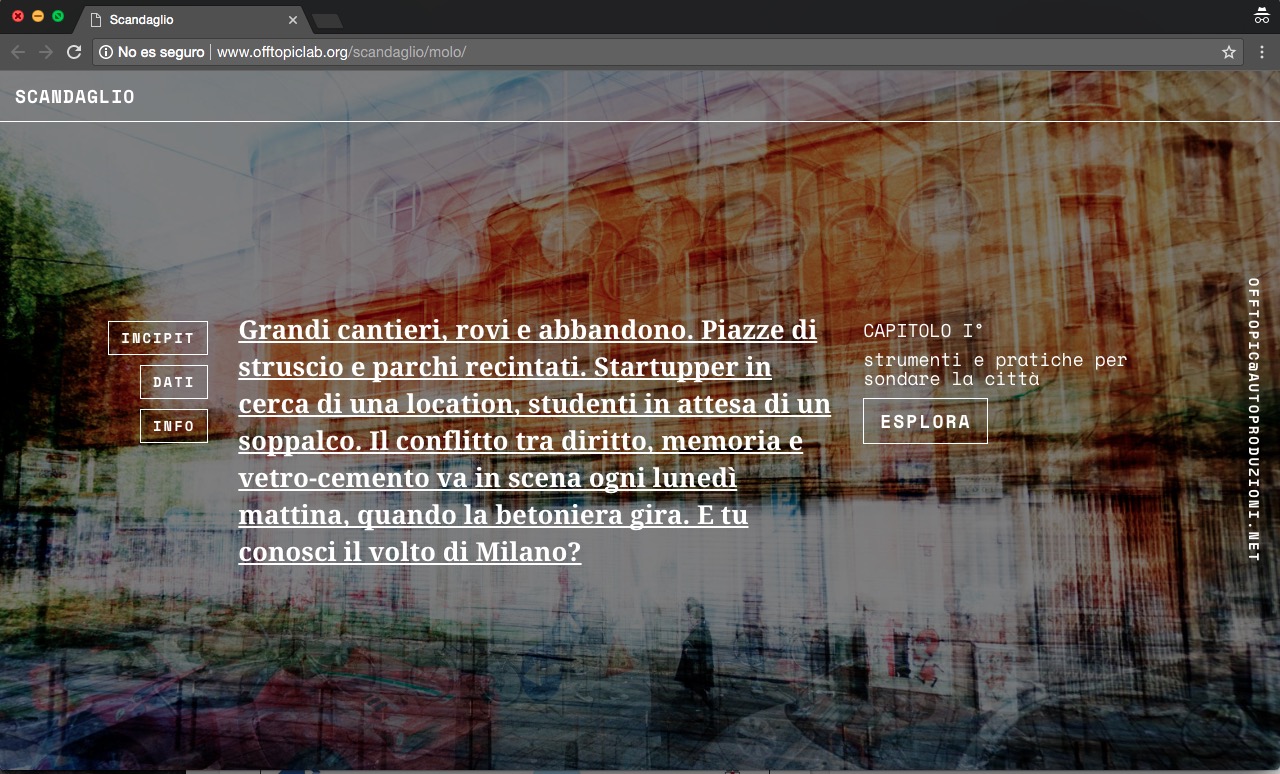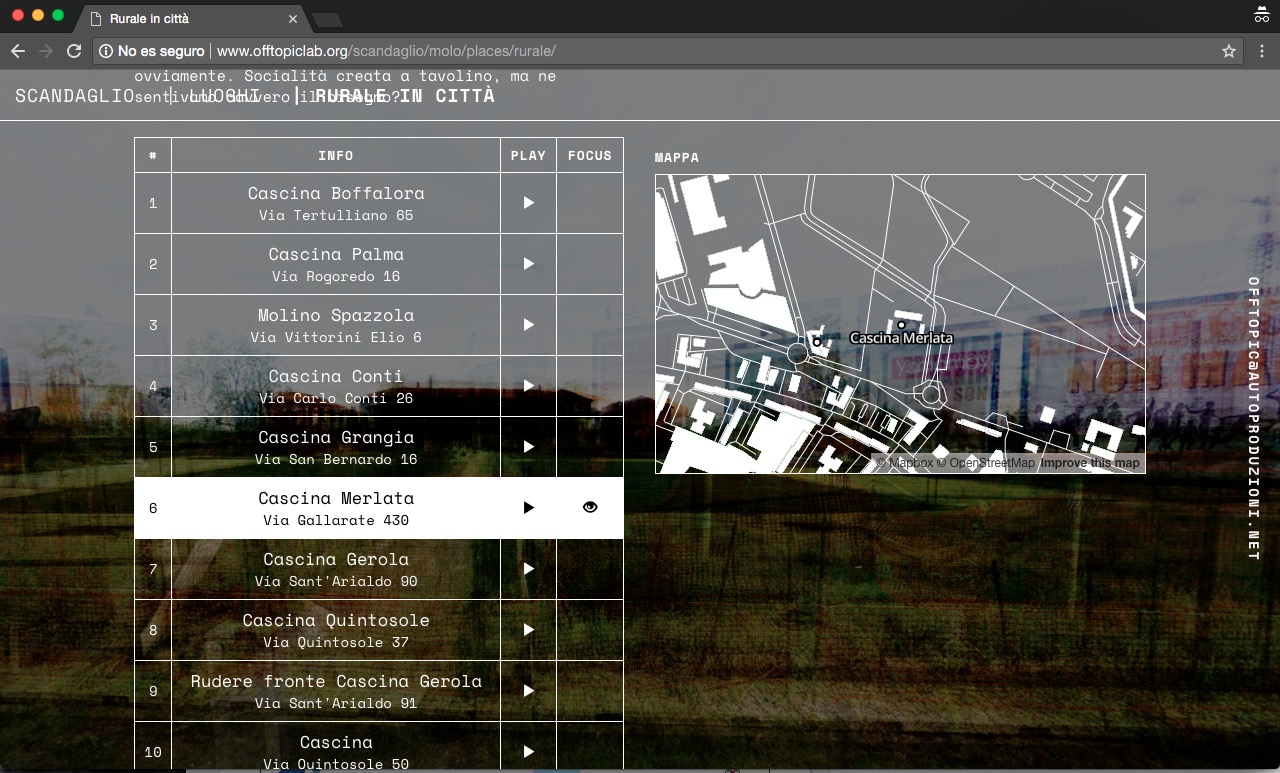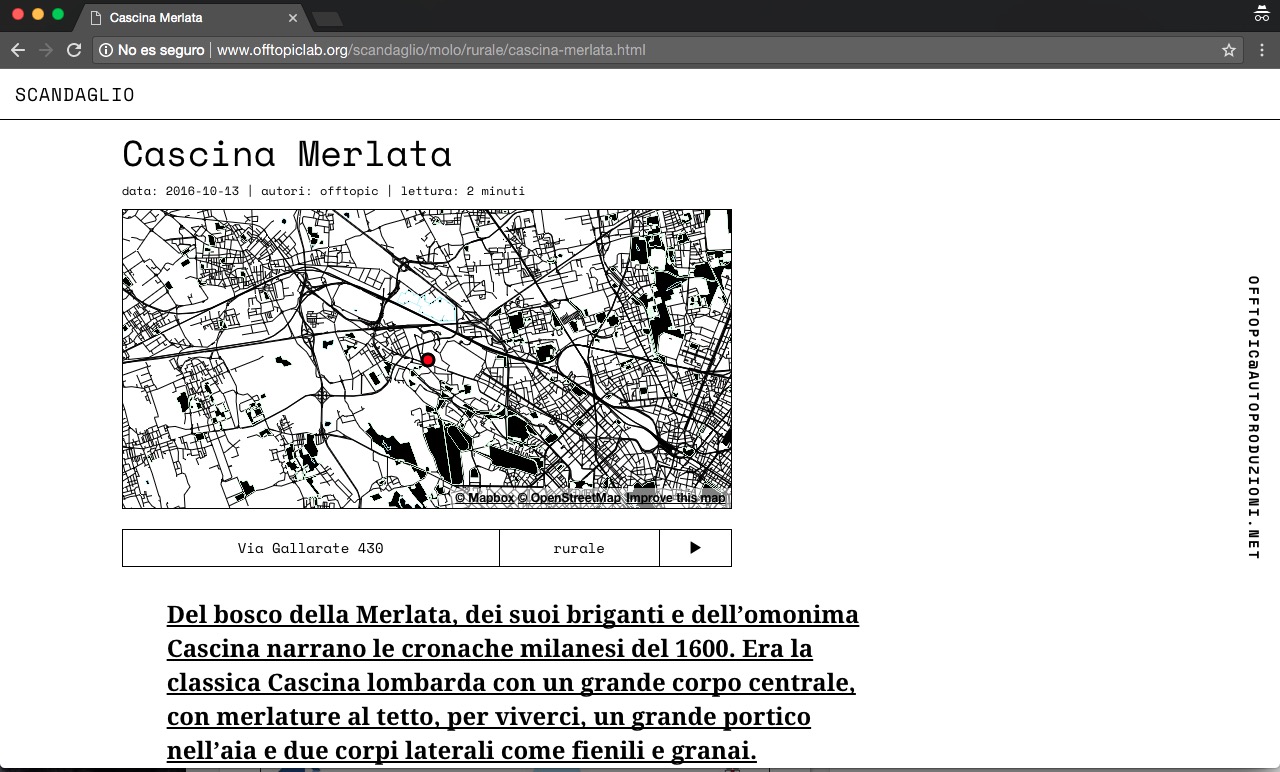 Data acquisition:
Existing sources
Appropriated data
Scandaglio 1
http://www.offtopiclab.org/scandaglio/molo/
Created by:
Off Topic lab
Start/end:
October 13th, 2016 - present
Type:
Investigative
Topic:
Transparency & accountability
Subtopic:
Urban policymaking
A web platform that allows to explore the different abandoned areas of the city, looking how the have change through time. This is the first episode of a larger project call "Scandaglio", an Italian word that refers to a sounding device, the instrument used to measure the depth of a body of water. The metaphor reflects the aim of the project, which is to go deeper inside the black boxes of Milan's urban and social changes by exploring their technofixies. It is an ongoing and unfinished experimental project that provides small attempts to find access points within the analyzed phenomenon in the context of Milan's metropolitan area. Created by Off Topic Lab (a political collective that carries out activism and bottom-up research as it investigates the cracks in the political, physical and social fabric of Milan, Italy). This episode investigate the territories in which the disused areas are located, the abandoned spaces, the disused buildings, seeking to understand what are the realities in motion, the riches already present, and the forgotten stories to date. Diving back on time and space provide lectures of the urban policy of the recent years, where speculation are been clear around privatization and Expo 2015. The starting point of this research was the City Hall of Milan "open" map of abandoned areas through their open data portal. The map lack of openness and entry points for analysis, being a sterile map that portrays only dots on a map. The research critique the city hall way of doing.