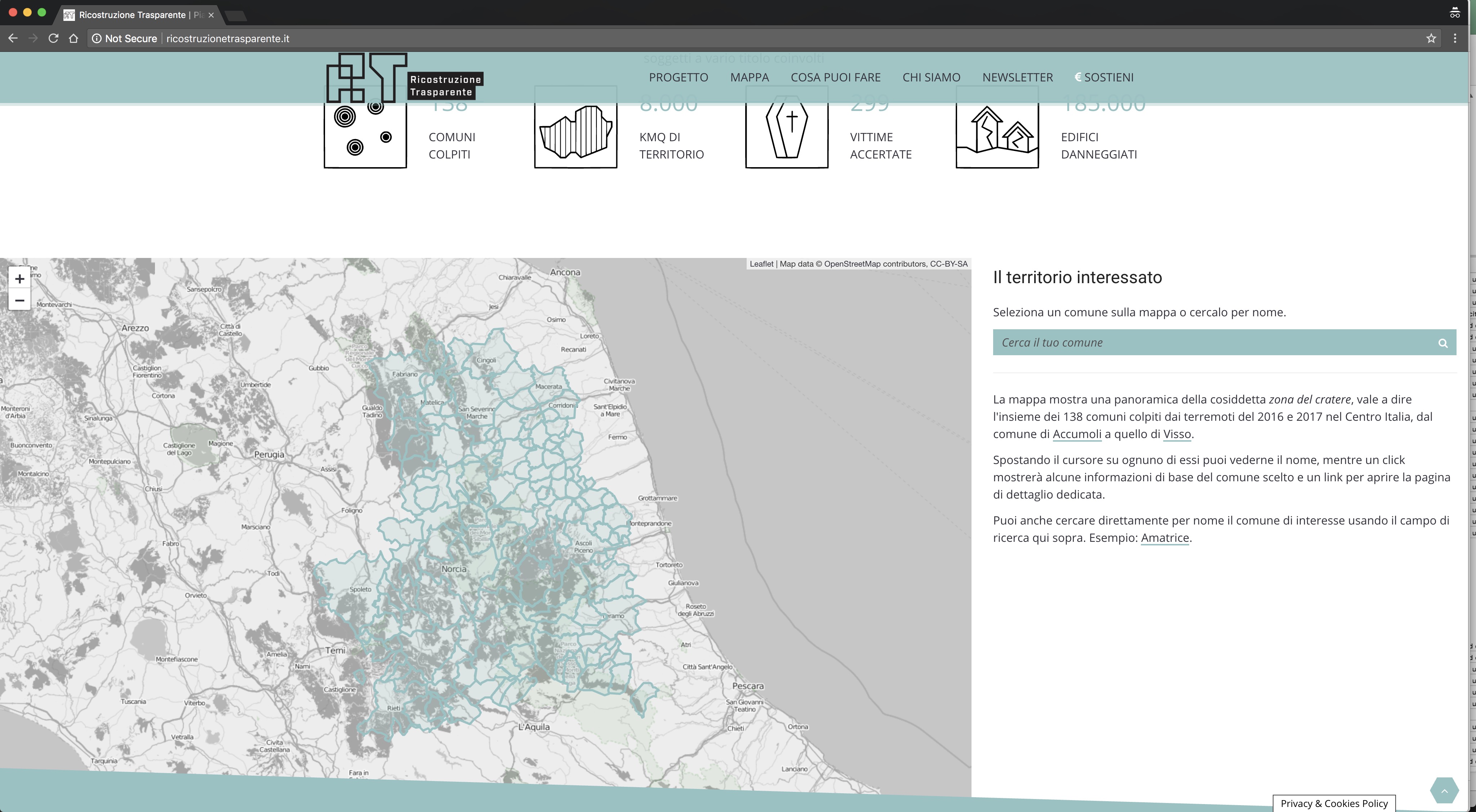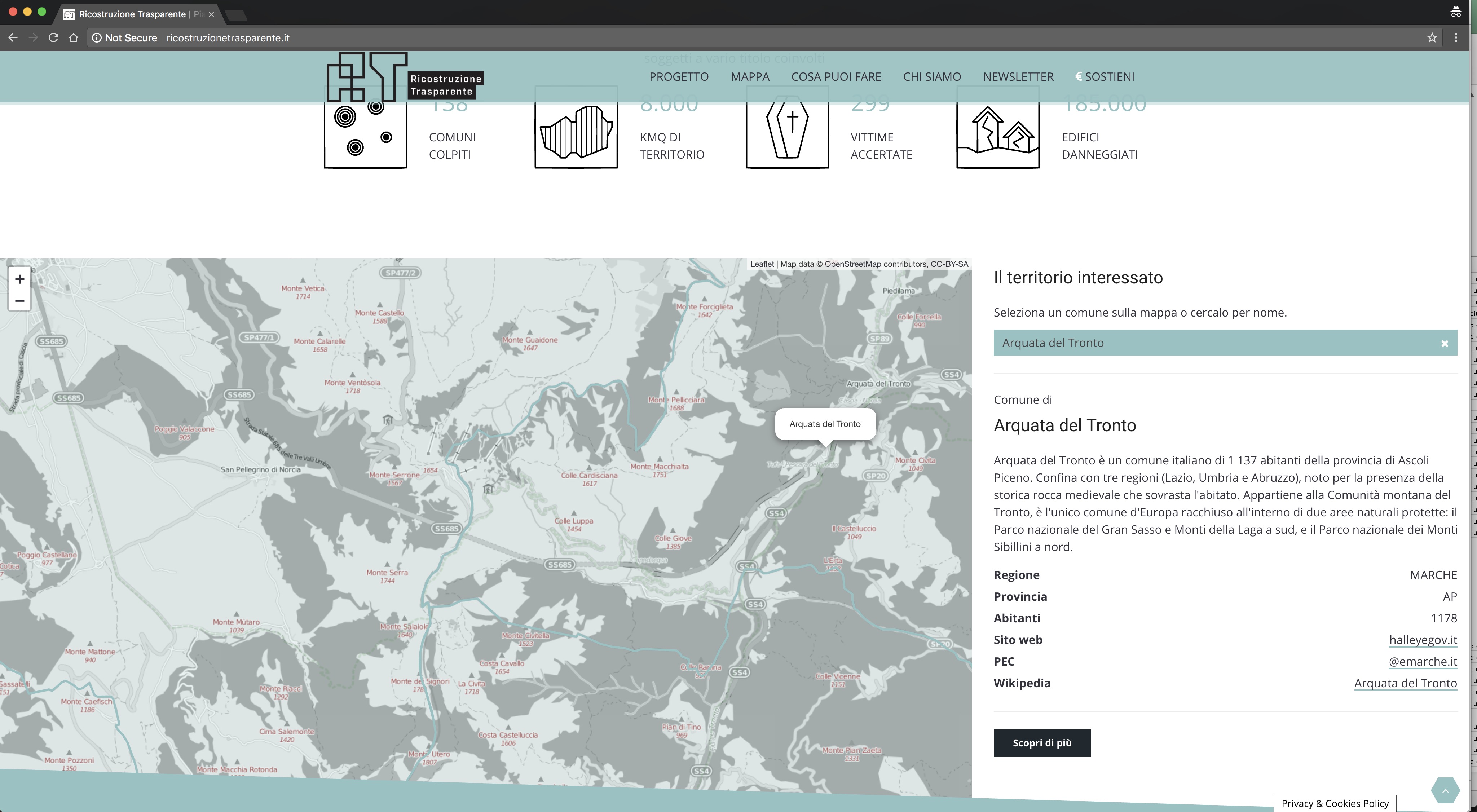 Data acquisition:
Existing sources
Crowdsourced
Ricostruzione trasparente
http://ricostruzionetrasparente.it/
Created by:
OnData
Start/end:
2016 - present
Type:
Monitoring
Topic:
Transparency & accountability
A community platform that allows individuals to monitor the flow of money spent on reconstruction, and to analyse and make available data on reconstruction monitoring. Since August 24, 2016, several seismic events, for weeks, have upset the lives of many people in Central Italy. After the emergency, the long phase of reconstruction begins, so that the communities can start again. The project focuses on the way in which money is actually managed and used for reconstruction, aiming at monitoring the completion of works and their illegal procedures.