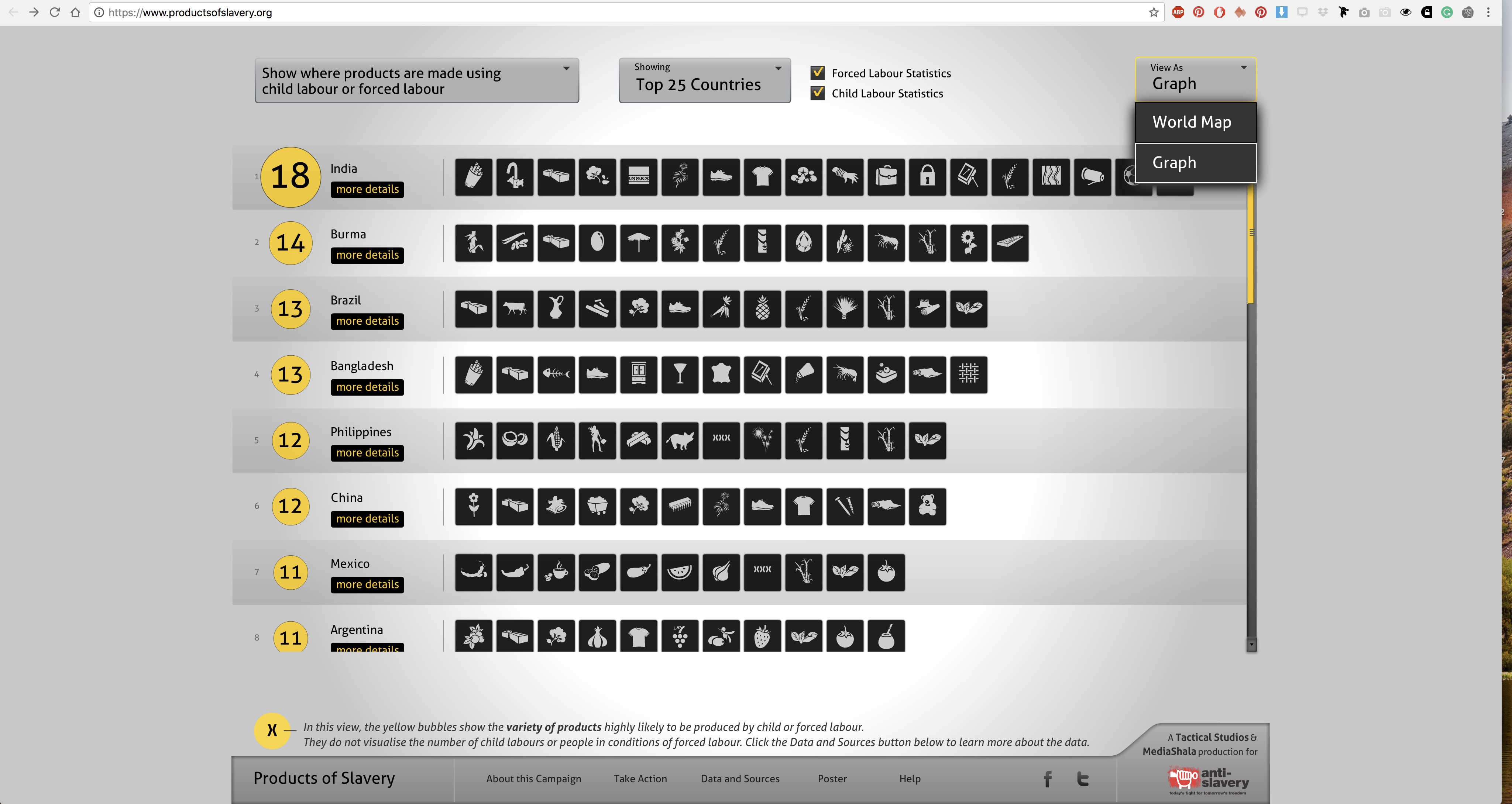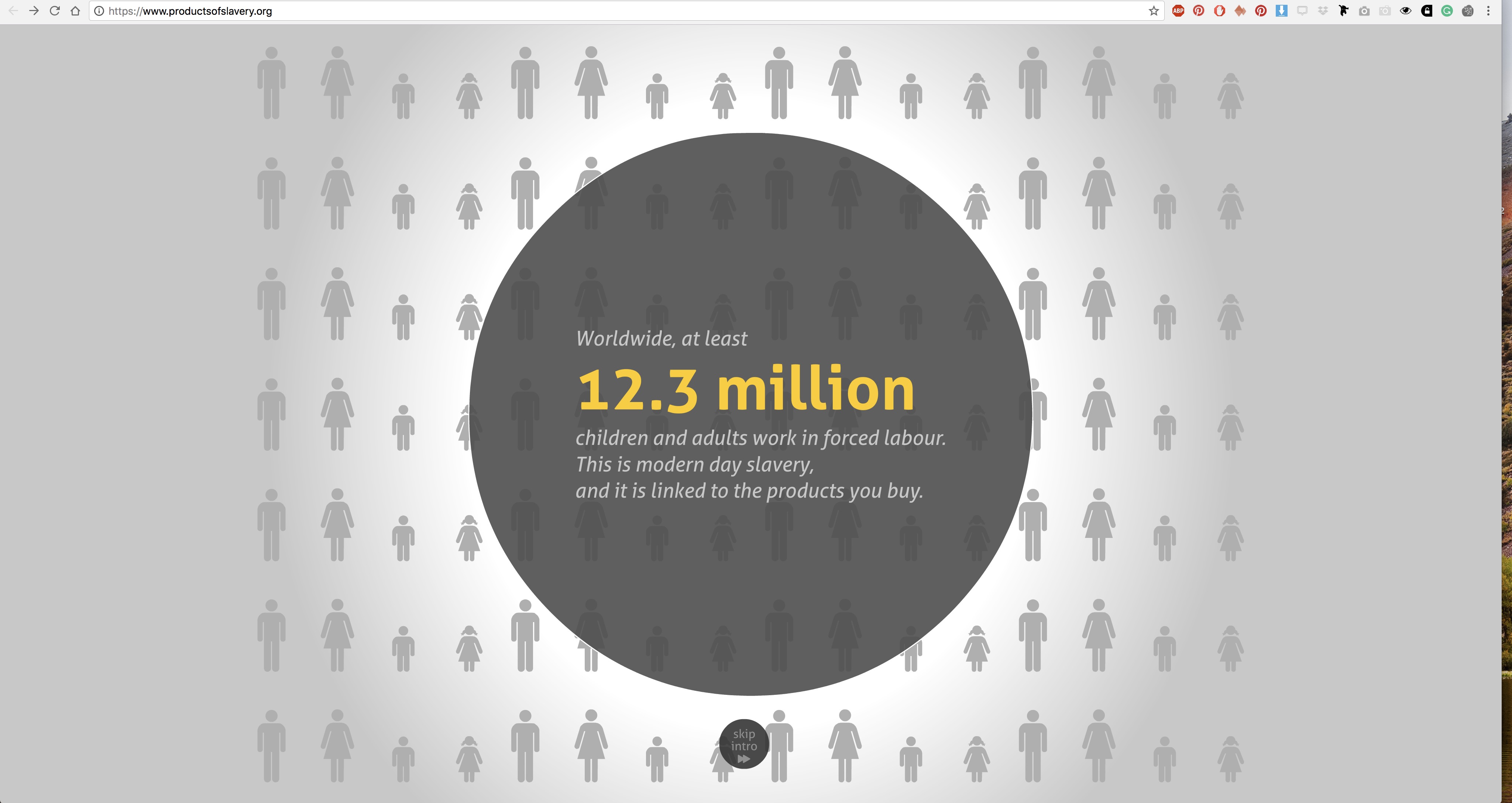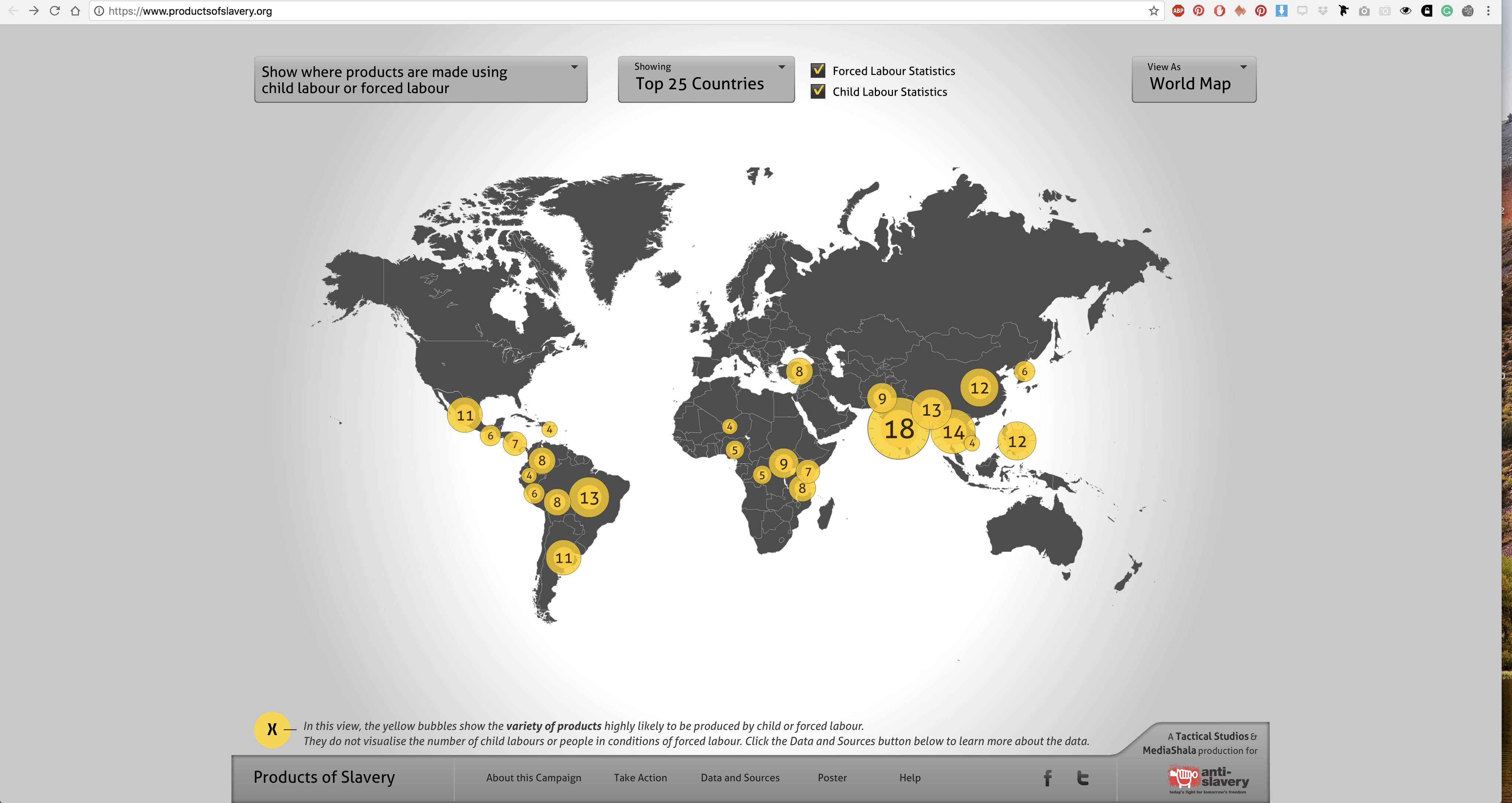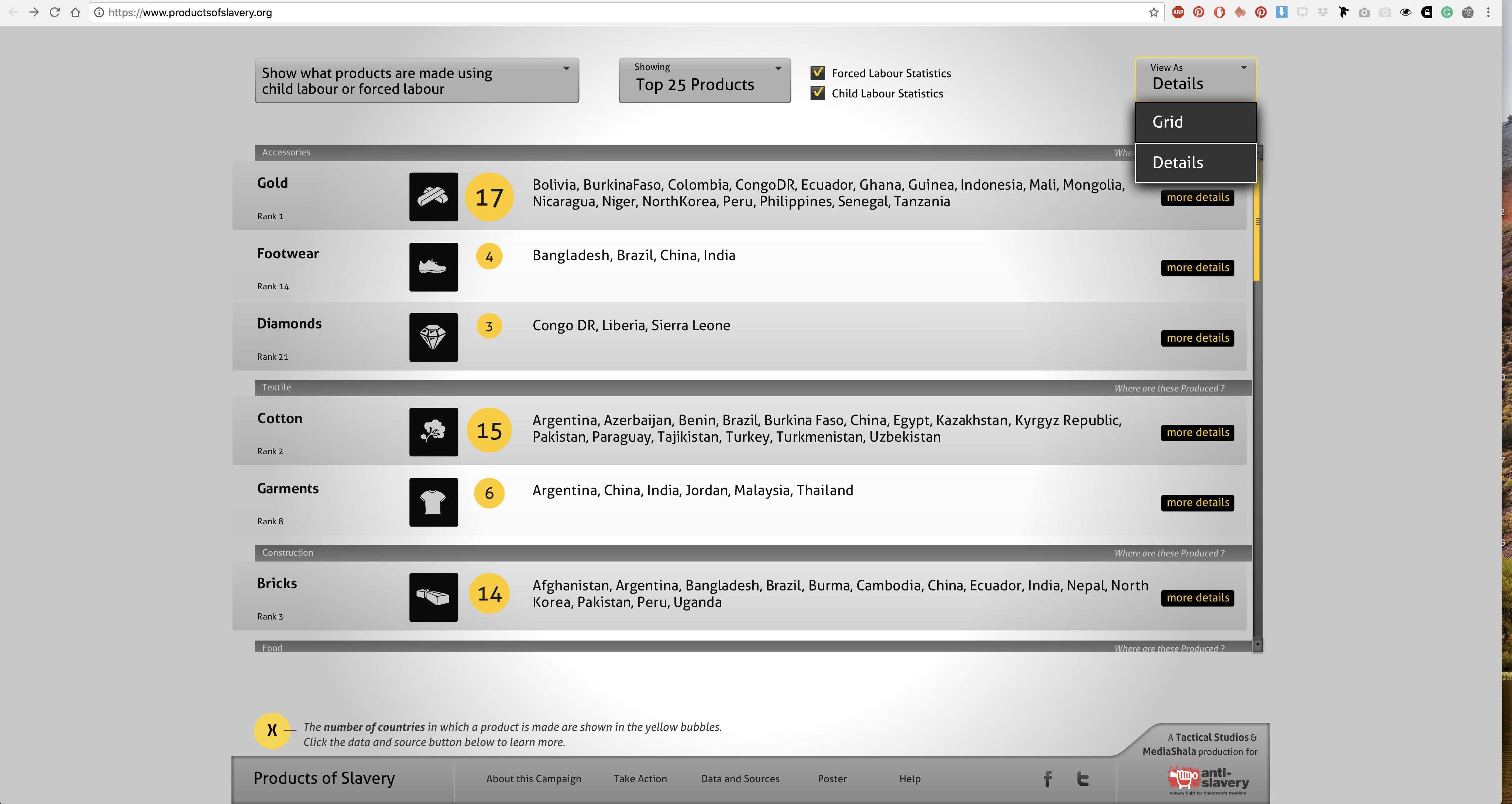 Data acquisition:
Existing sources
Own research
Products of slavery
https://www.productsofslavery.org/
Created by:
Anti-Slavery International
Tactical Technology Collective
MediaShala
Start/end:
October 2010 - present
Type:
Report
Subtopic:
Forced labour and child labour
This project was part of a campaign by Anti-Slavery International against forced and child labour in supply chains, launched on Anti-Slavery Day in 2010. The visualizations show the hidden links between products and the different stages where slavery can happen. They highlight the products made by child labour. The aim of the project was to "raise awareness about the scale of slavery and provide information about countries and goods produced with forced labour and child labour". Even though the topic involves children, the visual style of the project is totally removed from imagery suggestive of children (handmade illustrations or pictures of children).