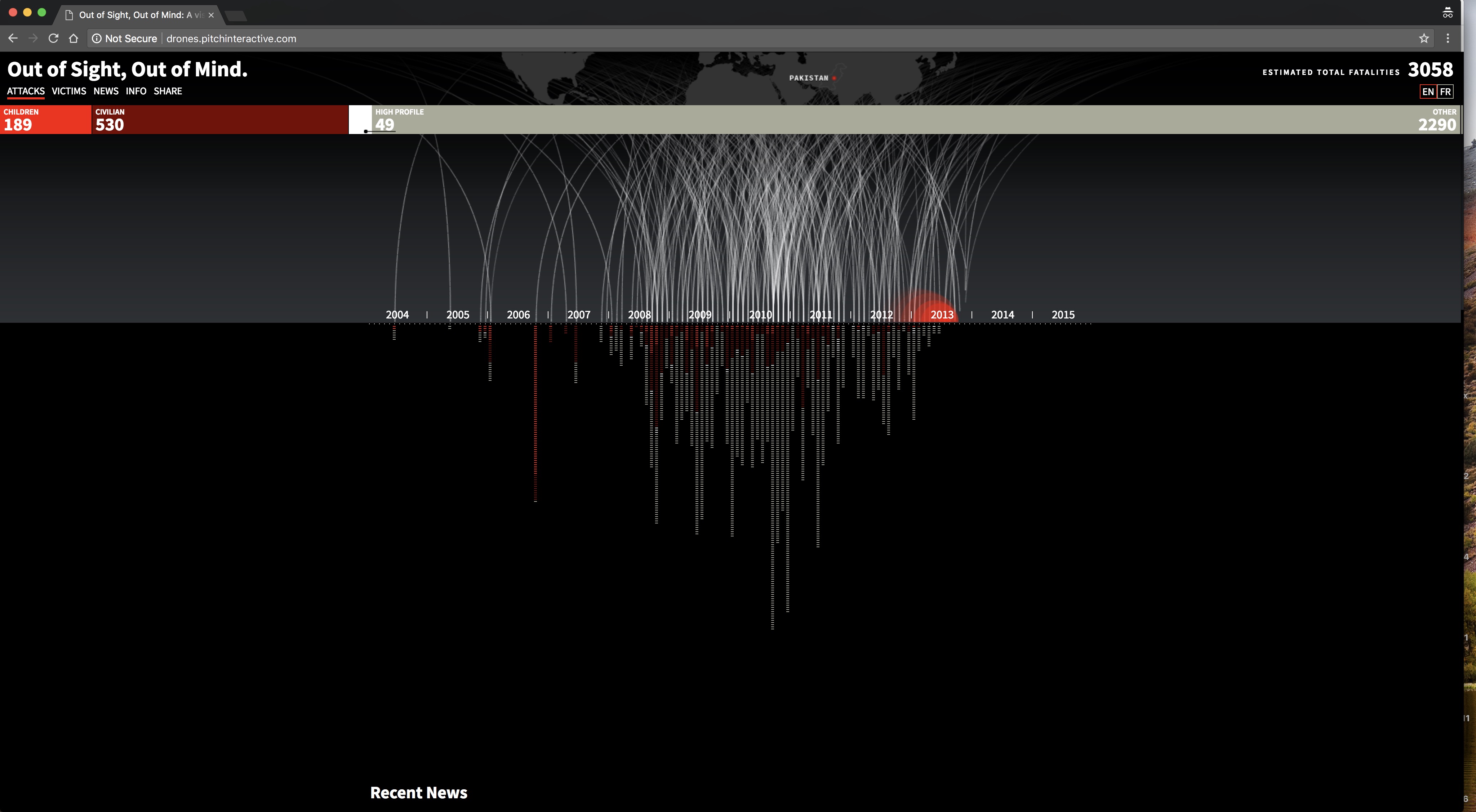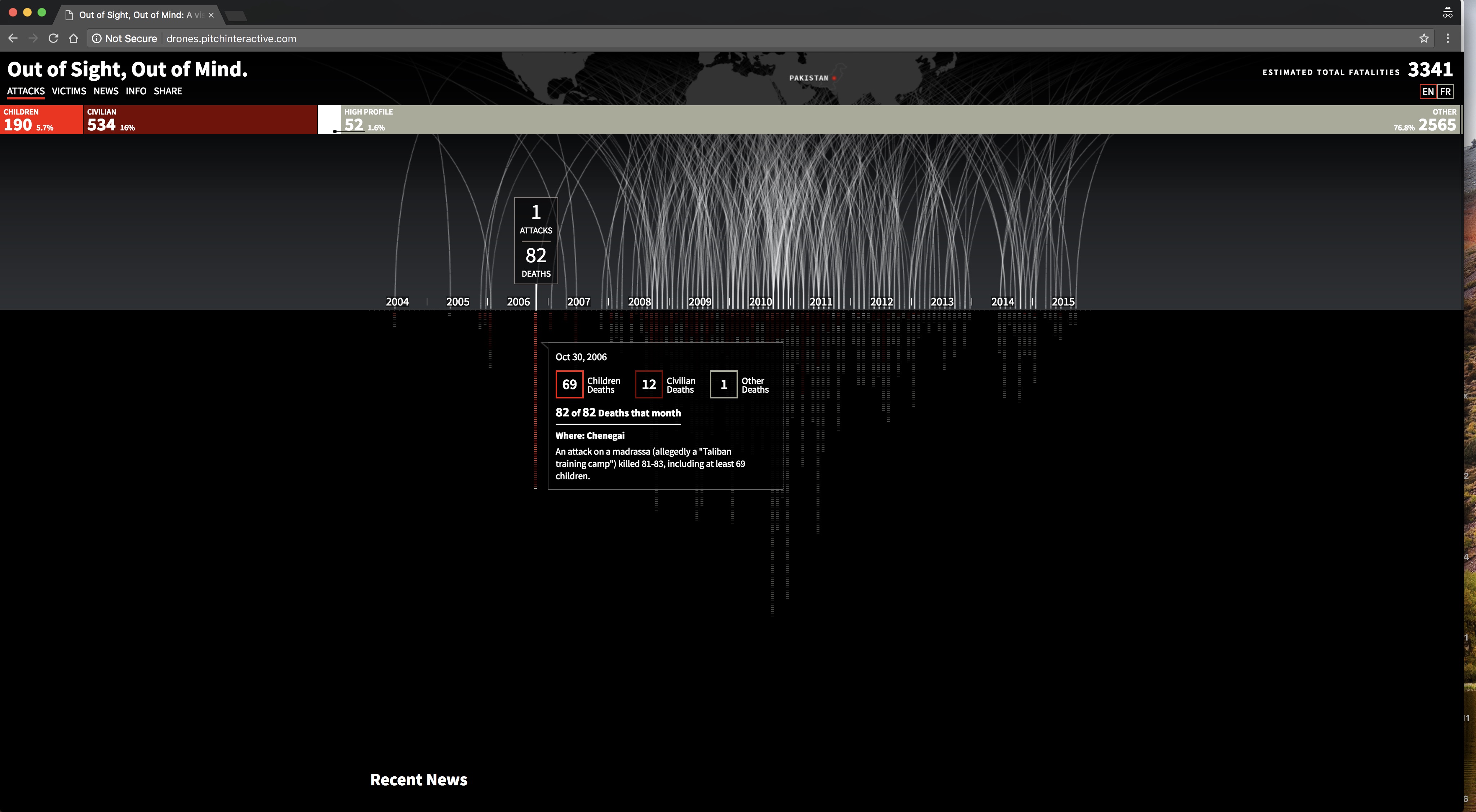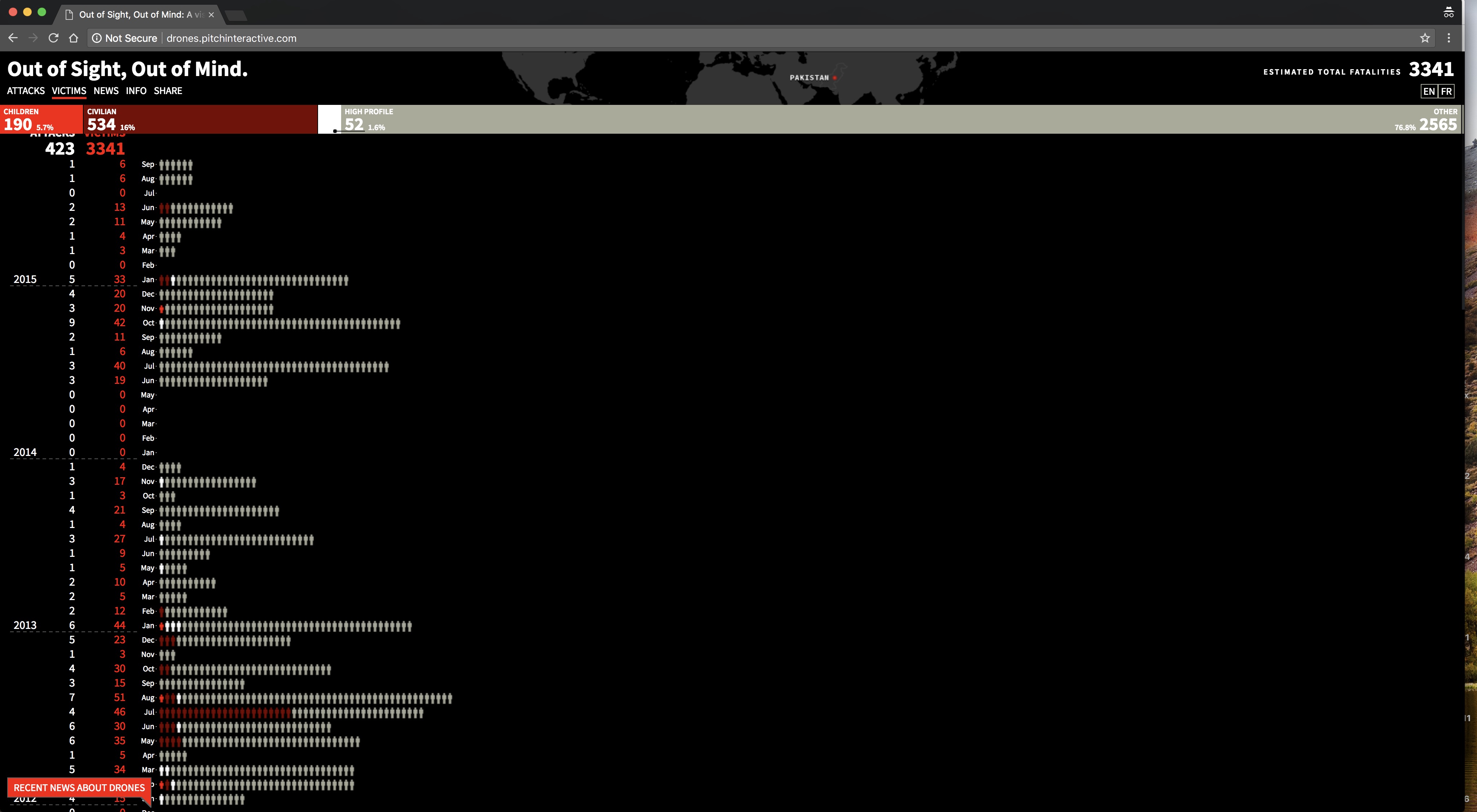 Data acquisition:
Existing sources
Out of sight, Out of mind
http://drones.pitchinteractive.com/
Created by:
Pitch Interactive
Start/end:
2013 - present
Type:
Report
Topic:
Transparency & accountability
Subtopic:
War, Violence and crime
A self-commissioned project by Pitch Interactive, a private design studio. The web-based narrative visualization documents every single drone strike carried out in Pakistan from 2004 to 2015. It sheds light on the topic of drones, informing on their usage, illustrating their attacks and victims. There is a strong emphasis on the victims, and users are offered the possibility to delve deeper into each icon, which represents a person or an event. This is a good example of a report that states a position not by means of explicitly writing it, but by using graphic elements and animations that convey the narrative position. As the authors wrote on the project's website, their purpose is "not to speak for or against, but to inform and to allow you to see for yourself whether you can support drone usage or not". The narrative has a strong emotional component that undoubtedly prompts the audience to make their own reflections.