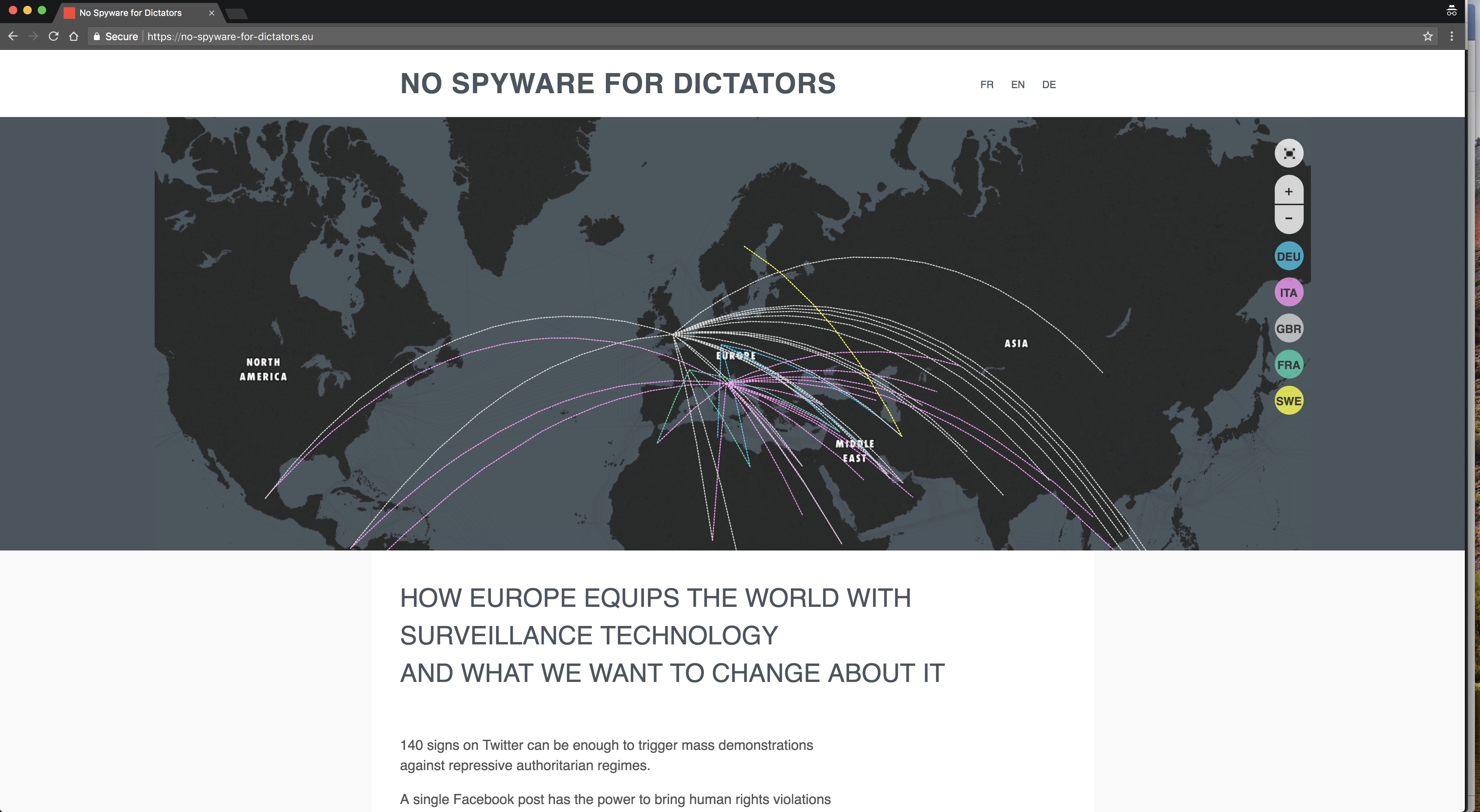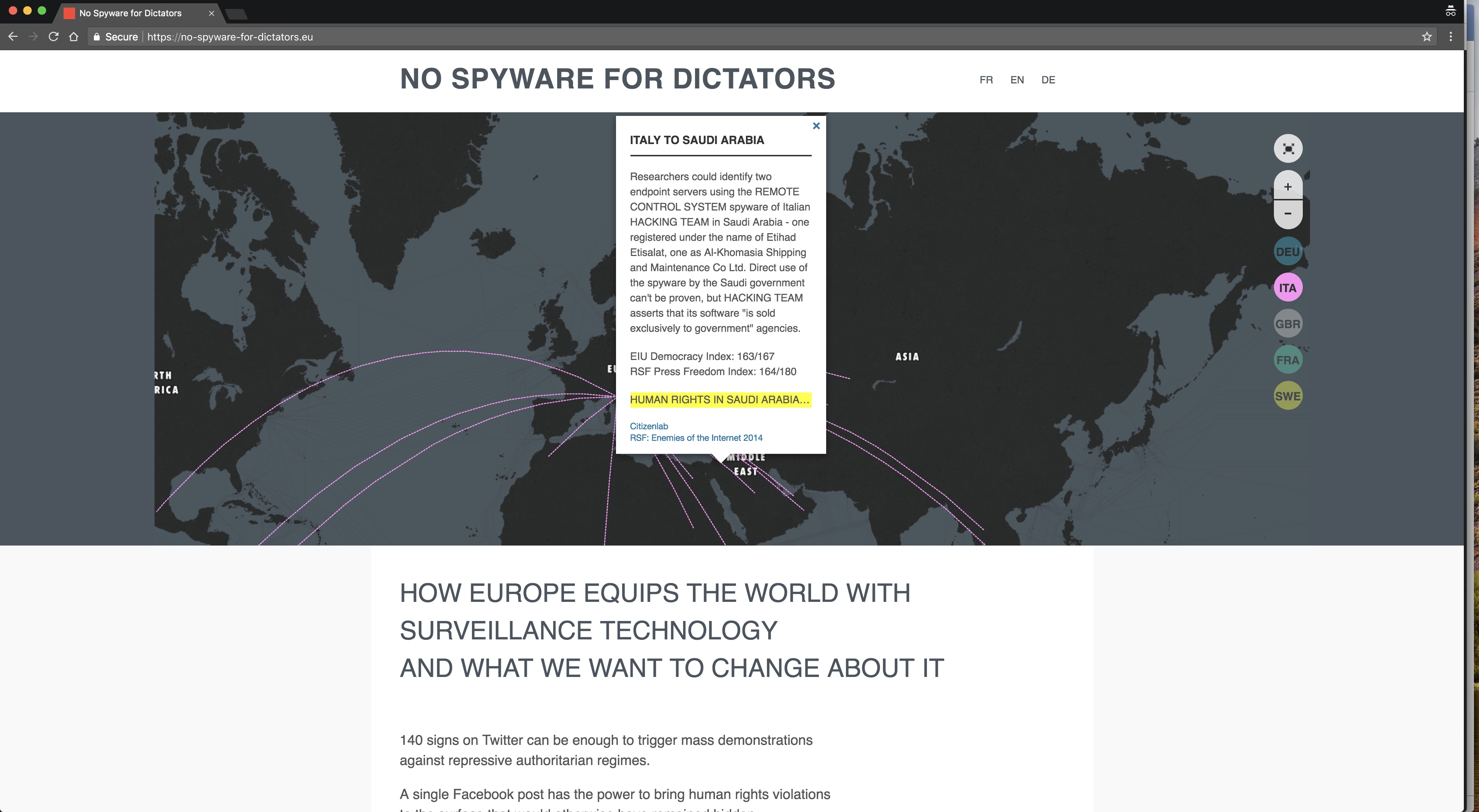 Data acquisition:
Existing sources
NO SPYWARE FOR DICTATORS
https://no-spyware-for-dictators.eu/
Created by:
Greens/EFA in the European Parliament
Start/end:
2014 - present
Type:
Report
Subtopic:
to Activists, media workers, human rights defenders
An interactive map that shows the spyware exporting/importing in countries and human rights violations. The map is part of the online campaign for raising awareness about spyware technology made in Europe that allowed governments around the world to monitor – and often imprison – activists and human rights defenders. The project use sources coming from Wikileaks SpyFiles, BuggedPlanet, Citizenlab, the Bloomberg series "Wired For Repression", Reporter's Without Borders "Enemies of the Internet", Amnesty International, Human Rights Watch, and Privacy International. The is lead by The Greens/EFA in the European Parliament, a political group in the European Parliament made up of Green, Pirate and Independent MEPs as well as MEPs from parties representing stateless nations and disadvantaged minorities.