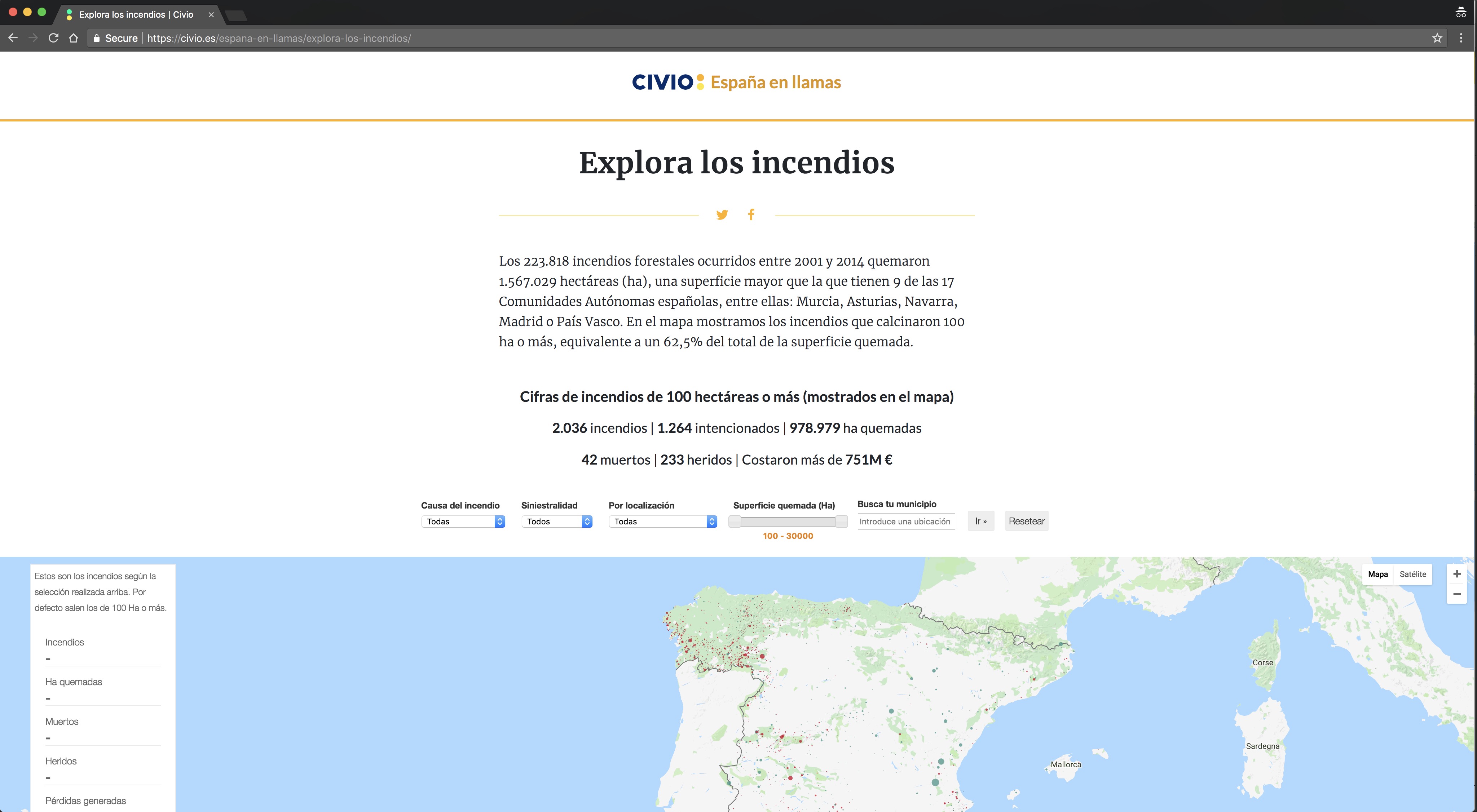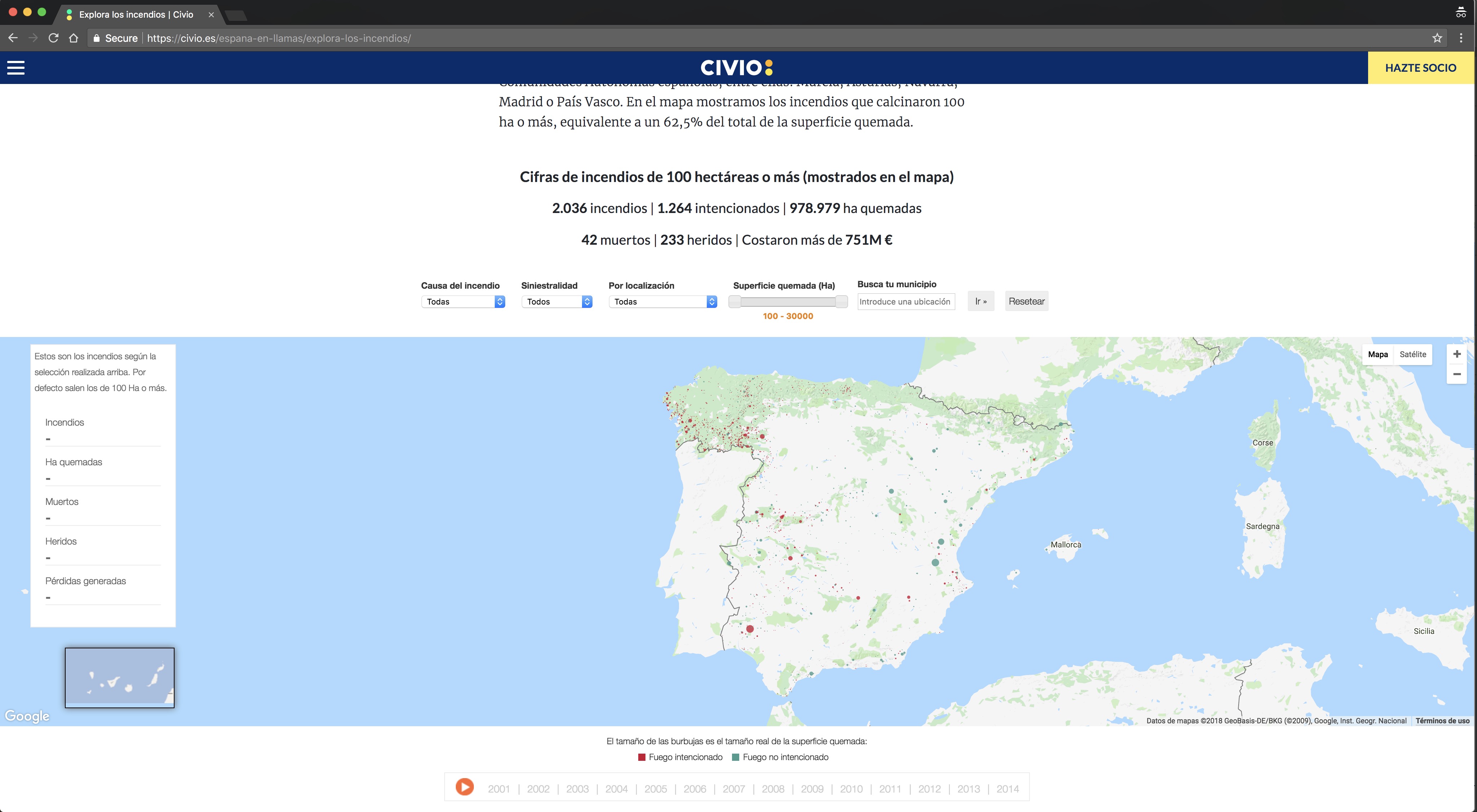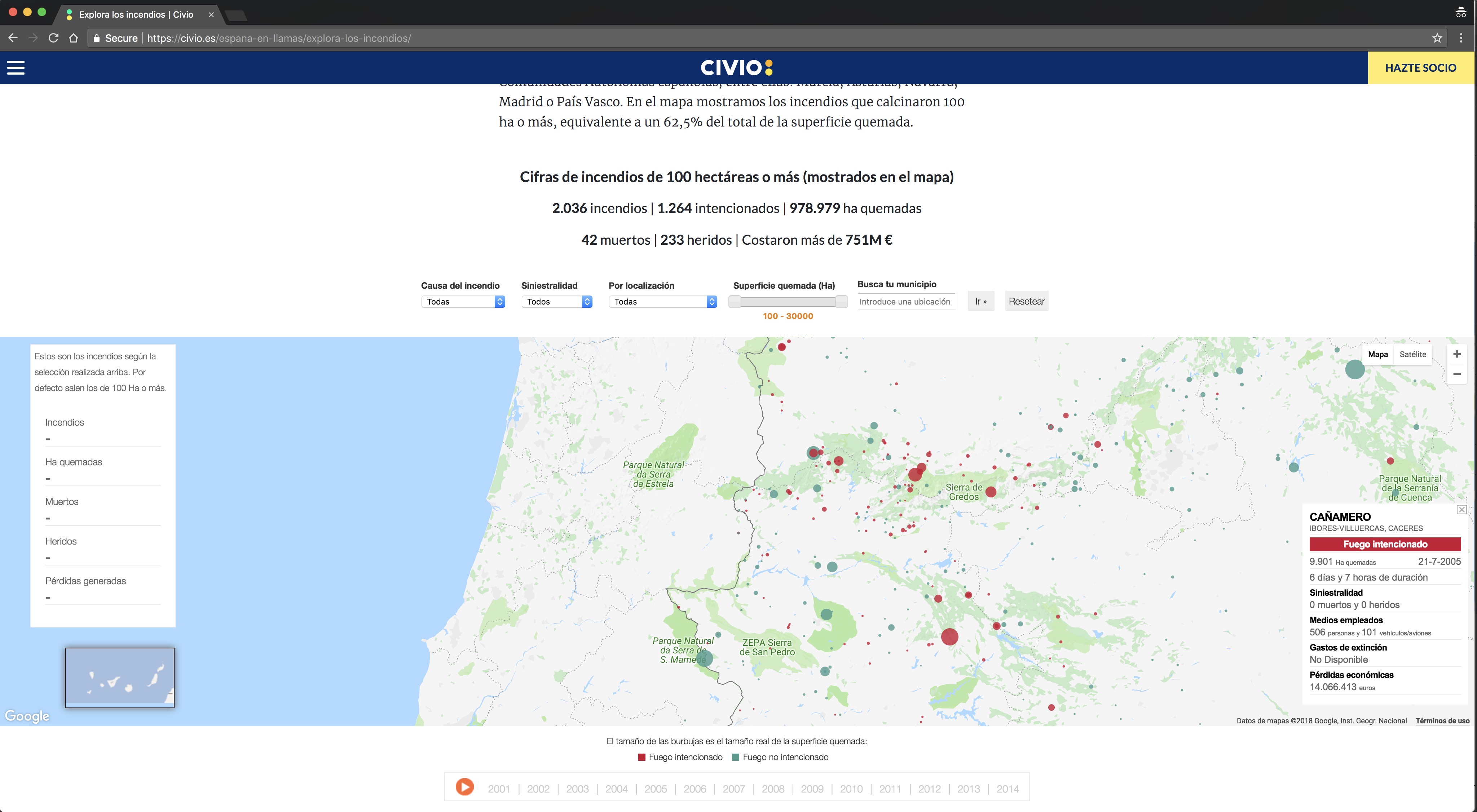 Data acquisition:
Existing sources
Mapa de incendios forestales - España en llamas
https://civio.es/espana-en-llamas/mapa-de-incendios-forestales/
Created by:
Civio
Type:
Investigative
A web application allows the user to visualize and navigate through unpublished data on all forest fires of 100 hectares or more that occurred in Spain between 2001 and 2012, putting into context the fires that are currently occurring. Between those years, 235,630 forest fires burnt 1,676,812 hectares, an area larger than that of 9 of the 17 Spanish Autonomous Communities, including Murcia, Asturias, Navarra, Madrid and the Basque Country. Most of them are arson attacks. The research puts in crisis the role of the state, the policies for the protection of protected natural areas, the way in which the authorities react, and the contracts that exist to subvert the fires. The project was first started by Juan Elosua in collaboration with "This is Visual" (http://thisisvisual.info/what.php), and actually hosted in the Civio platform. Fundación Ciudadana Civio, an independent, non-profit organization based in Spain, that monitors public authorities, informs all citizens and lobbies for real and effective transparency in institutions.