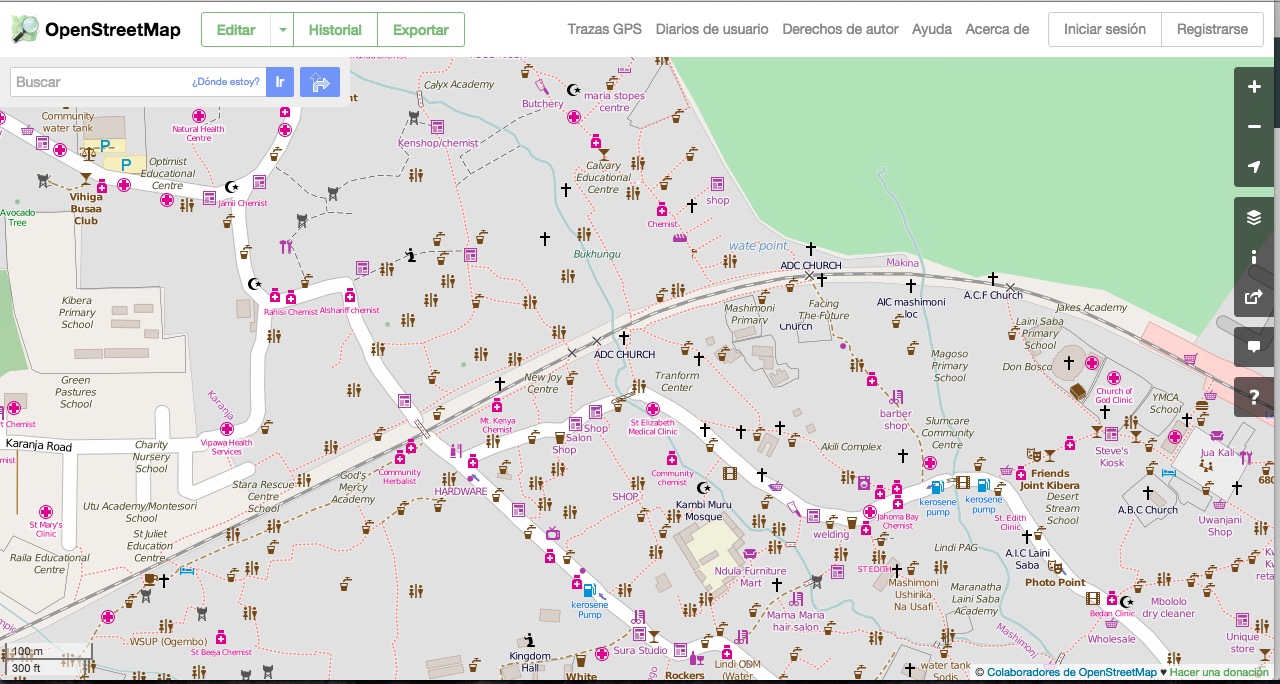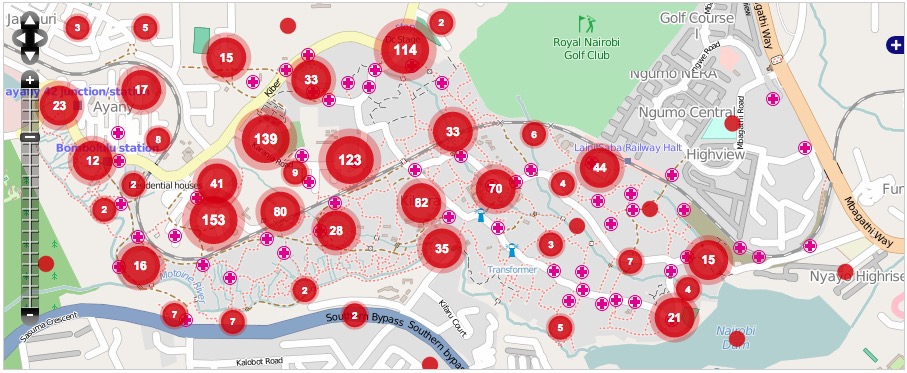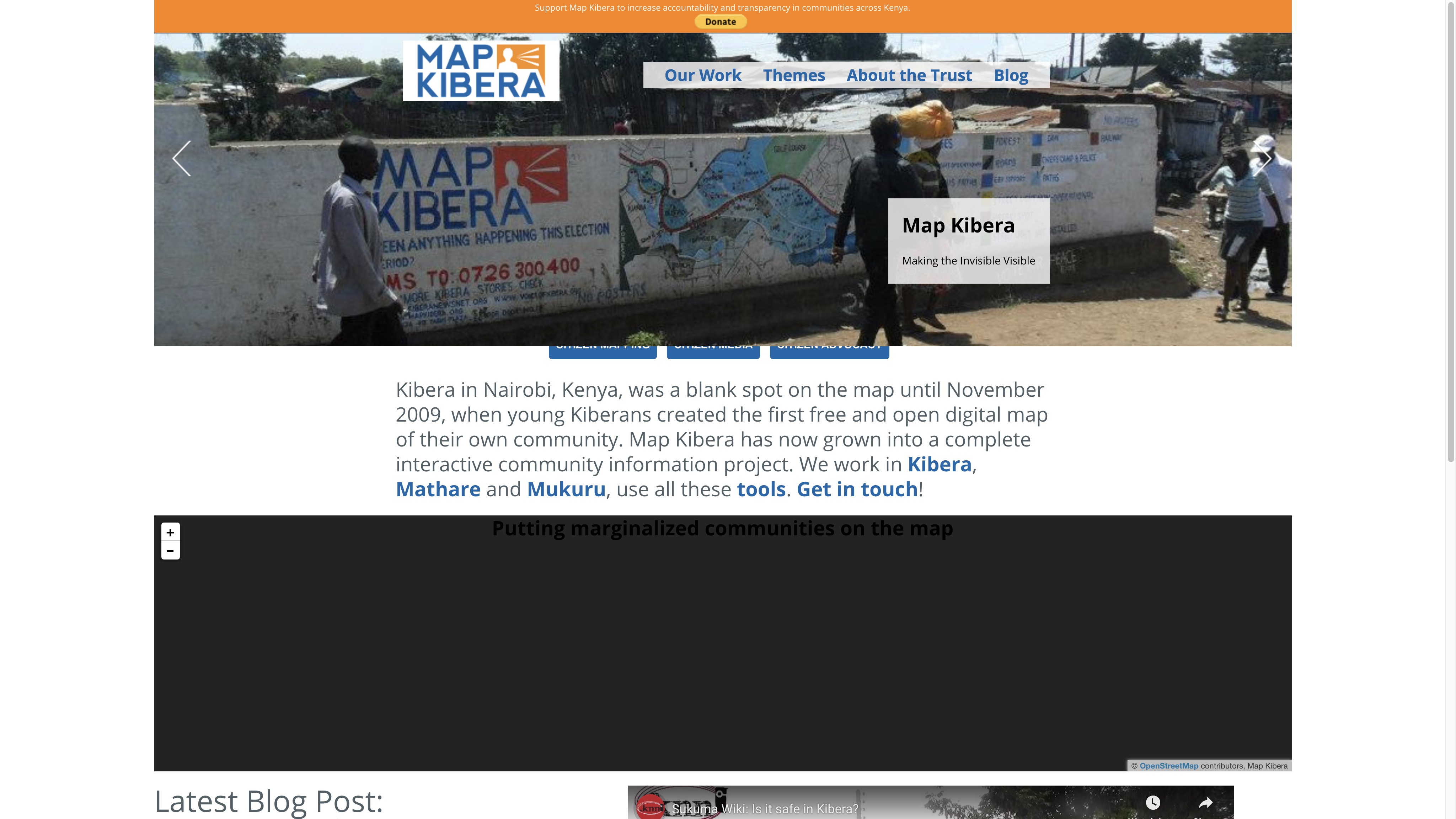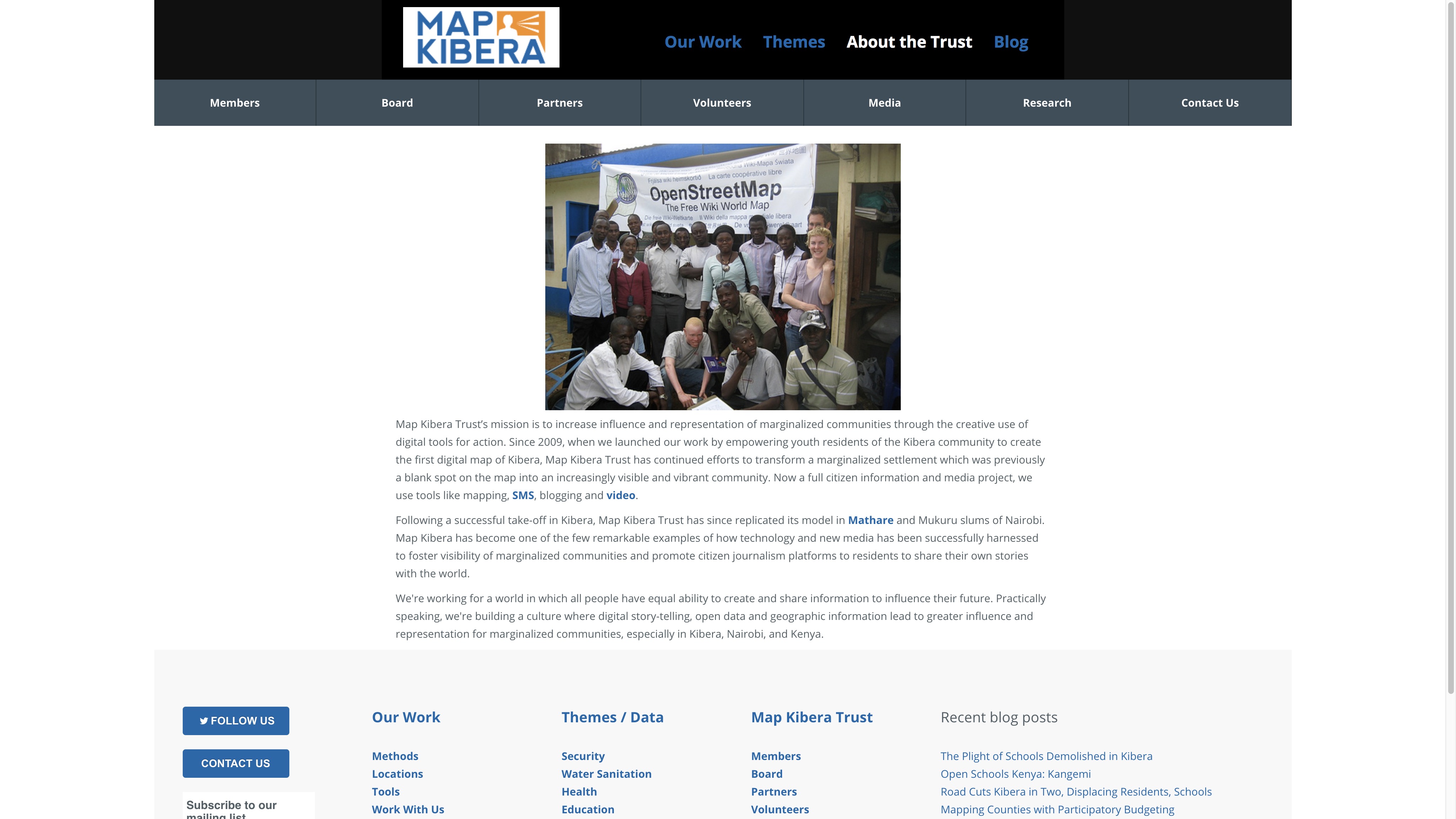 Data acquisition:
Crowdsourced
Own research
Map Kibera
http://mapkibera.org/
Created by:
Map Kibera Trust
Start/end:
november 2009 - present
Type:
Social movement cohesion
Subtopic:
Transparency and accountability
Kibera in Nairobi, Kenya, was a blank spot on the map until November 2009, when young Kiberans created the first free and open digital map of their own community. Map Kibera has now grown into a complete interactive community information project" (extracted from their website). The project spread to Kibera, Mathare and Mukuru. The project was extended to Voice of Kibera (http://voiceofkibera.org/): media resources (online video, blogging, and reporting on the Ushahidi "Voice" platforms), from which locals provide a local news service allowing the local perspective to be showcased online. It is a citizen mapping project that puts marginalised communities on the map and amplify the voice of the community. The project is frequently mapping and updating local amenities and resources so that data about each operational location is current. Sharing that information widely within the community.