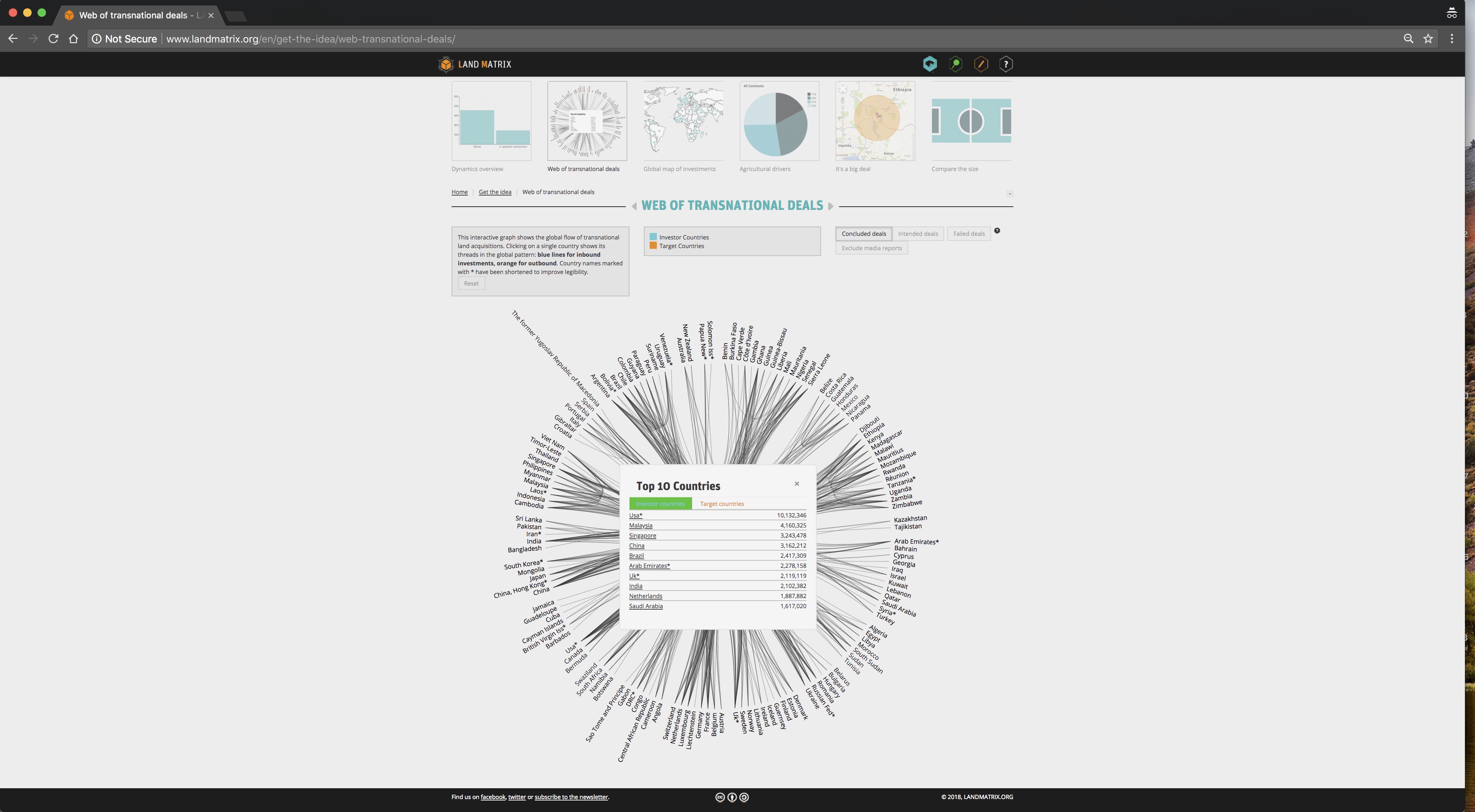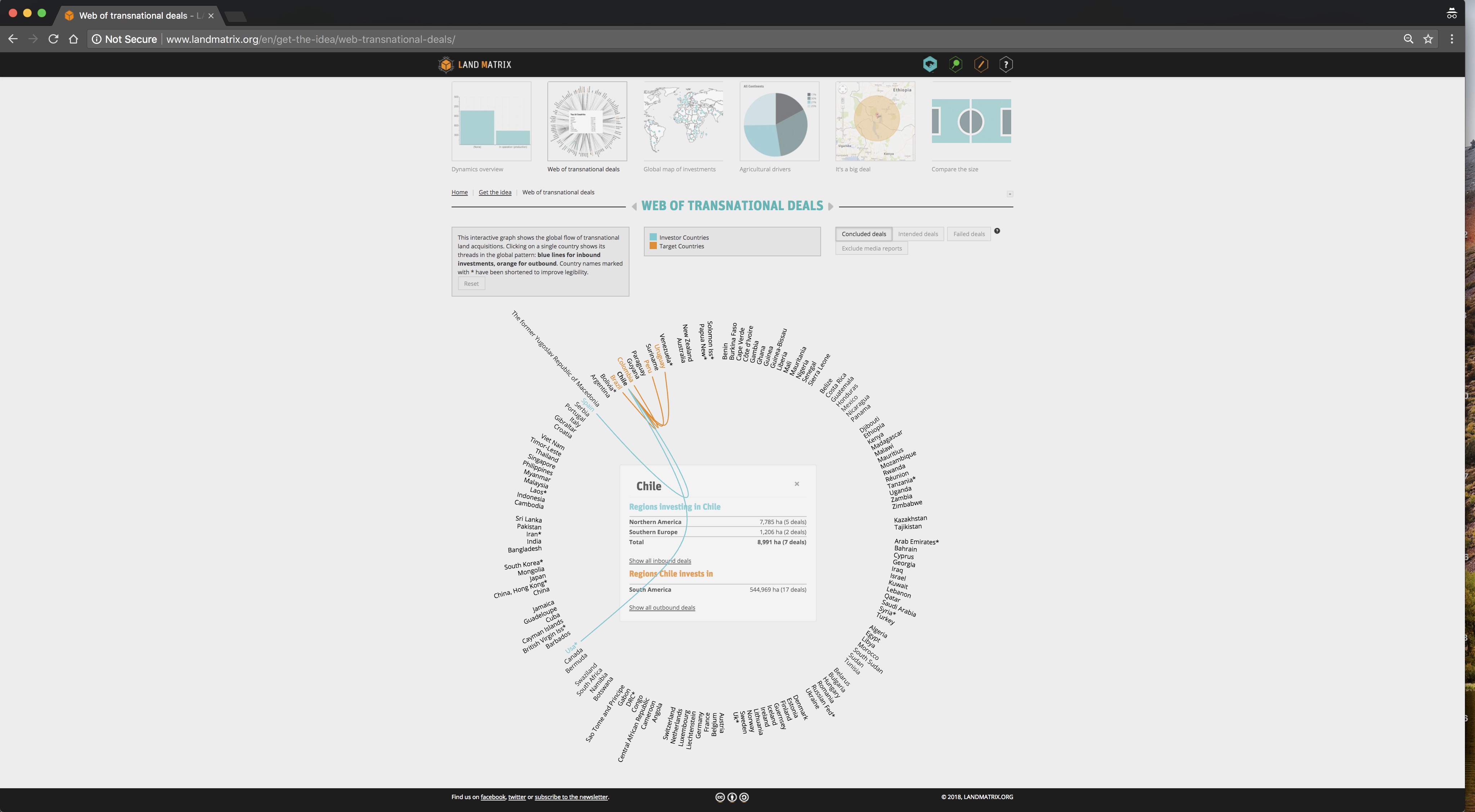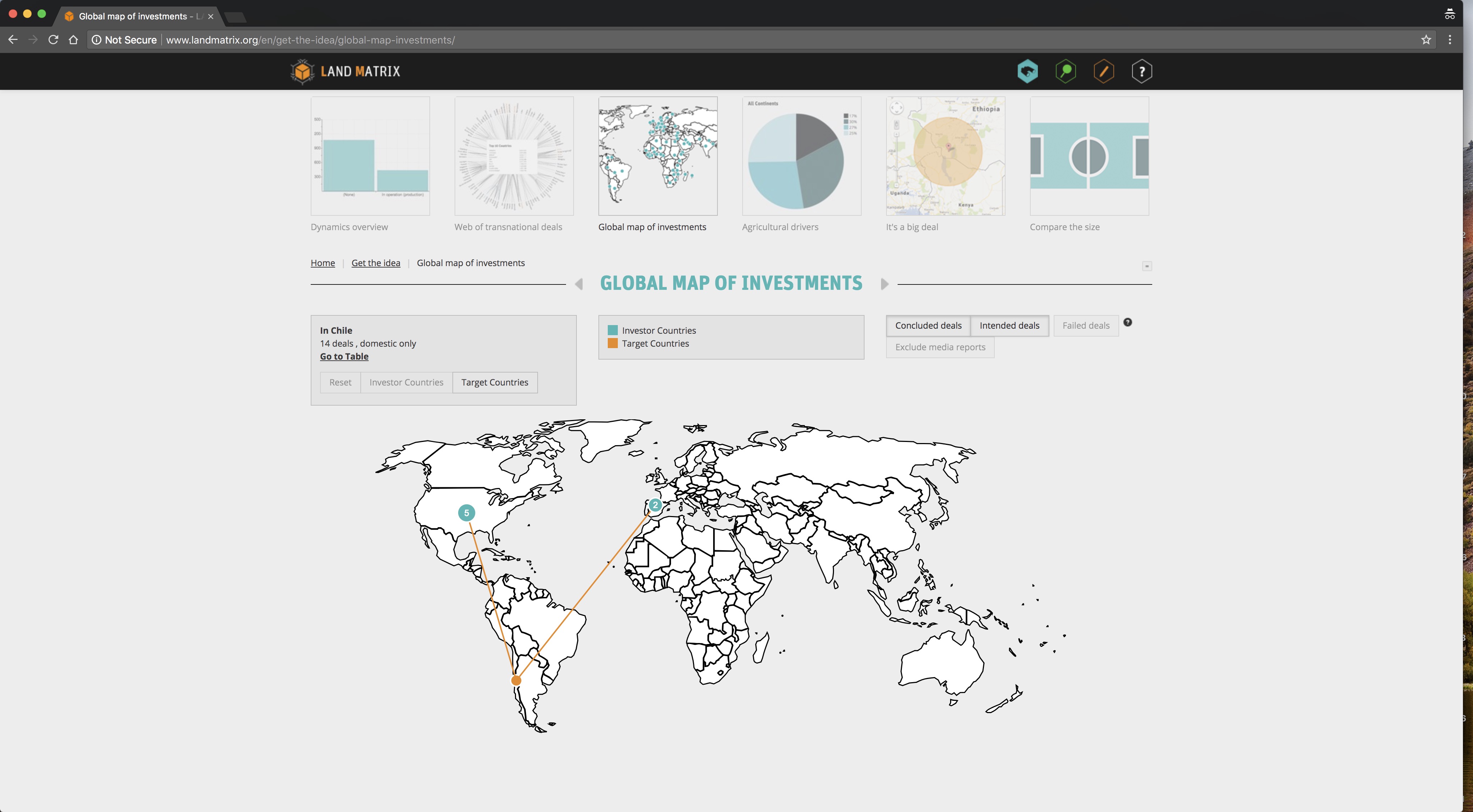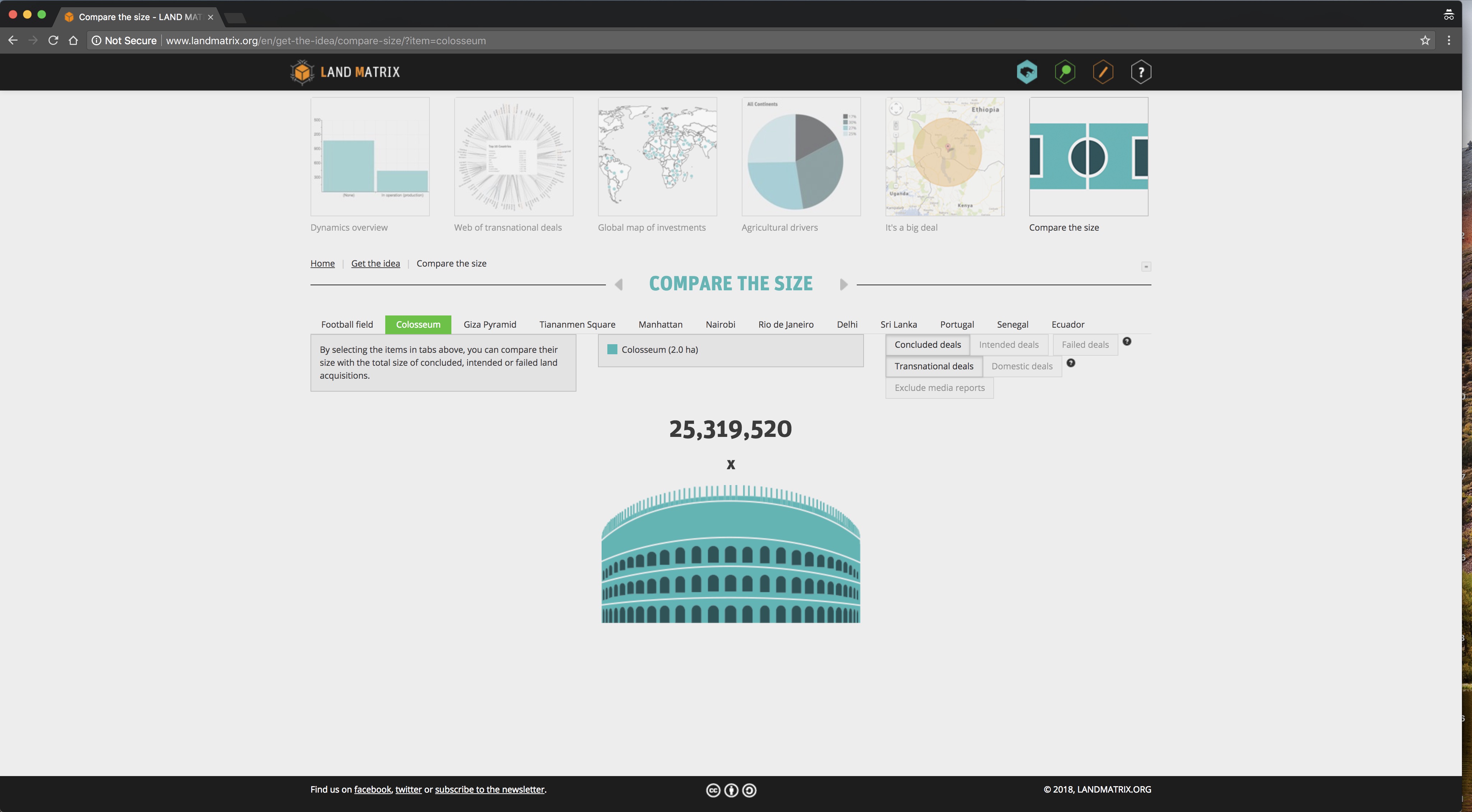 Data acquisition:
Existing sources
Appropriated data
Crowdsourced
Land Matrix
http://www.landmatrix.org/en/
Created by:
Tactical Technology Collective
Start/end:
2013 - present
Type:
Monitoring
Topic:
Transparency & accountability
Subtopic:
Land investment
The project is a web platform that collects and displays information on large-scale land acquisitions worldwide, promoting transparency and accountability in land and investment decisions. It is an independent initiative that invites people to contribute local information through this open tool that collects cases from all over the world. This is an unusual case since the platform offers different visualizations for different entries. Even if the land topic is directly connected with geographic representations, cartographic maps are not the only nor the most important element for exploring the data. Putting forward different and novel visualizations enhances the exploration and understanding of data, at a minimum providing a different output from the traditional data point positioned on a map. The project was done in partnership with the International Land Coalition, Centre de Coopération Internationale en Recherche Agronomique pour le Développement, Centre for Development and Environment, GIGA German Institute of Global and Area Studies / Leibniz-Institut für Globale und Regionale Studien, Deutsche Gesellschaft für Internationale Zusammenarbeit; Regional focus: AFA (Asian Farmers' organisation for Sustainable Rural Development), Jasil: a Mongolian nongovernmental organization, FUNDAPAZ (Fundación para el Desarrollo en Justicia y Paz), University of Pretoria: a major academic institution in Africa, Ecoaction (Centre of Environmental Initiatives). Also financially supported by Oxfam, SDC, Netherlands Ministry of Foreign Affairs, BMZ and European Commission.