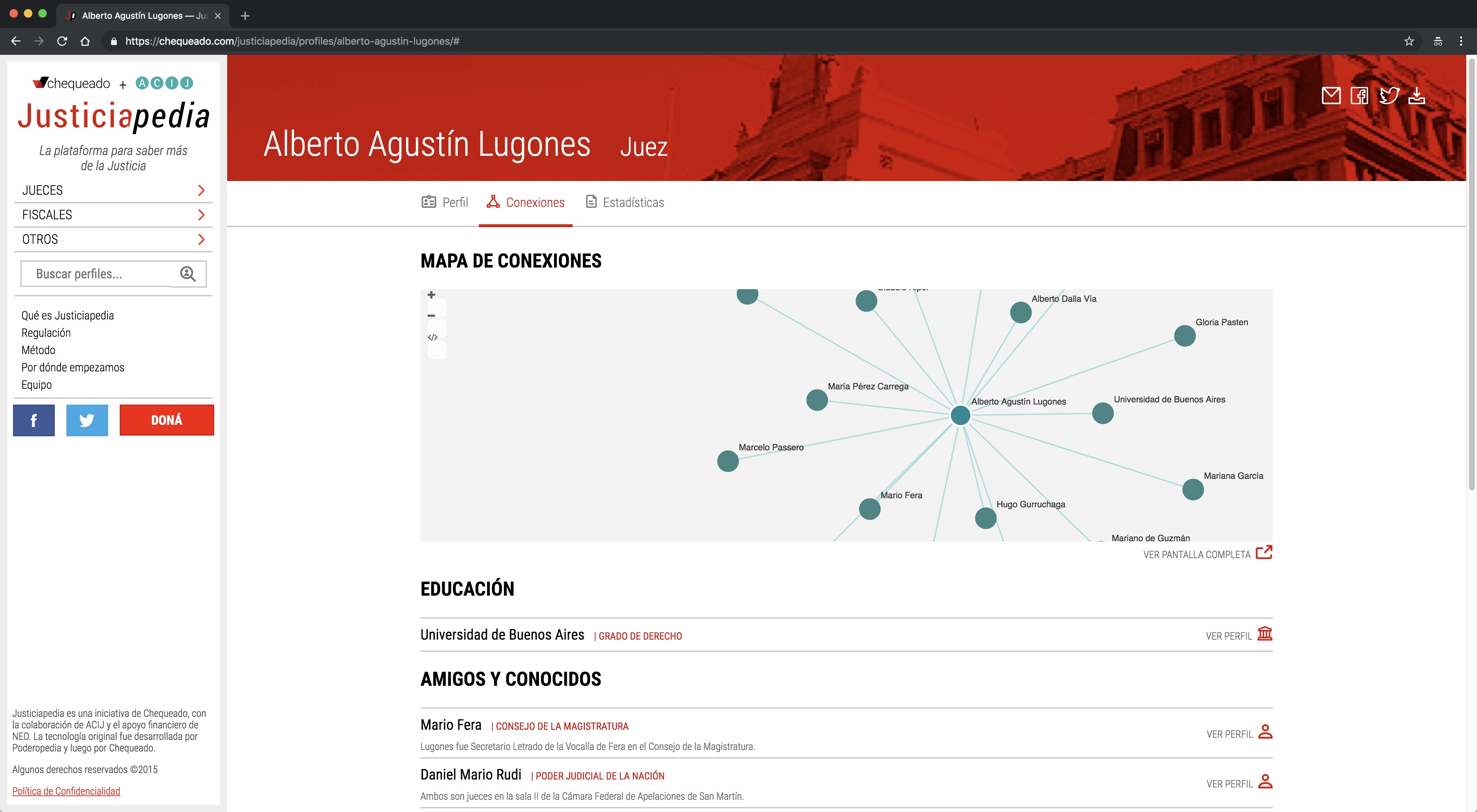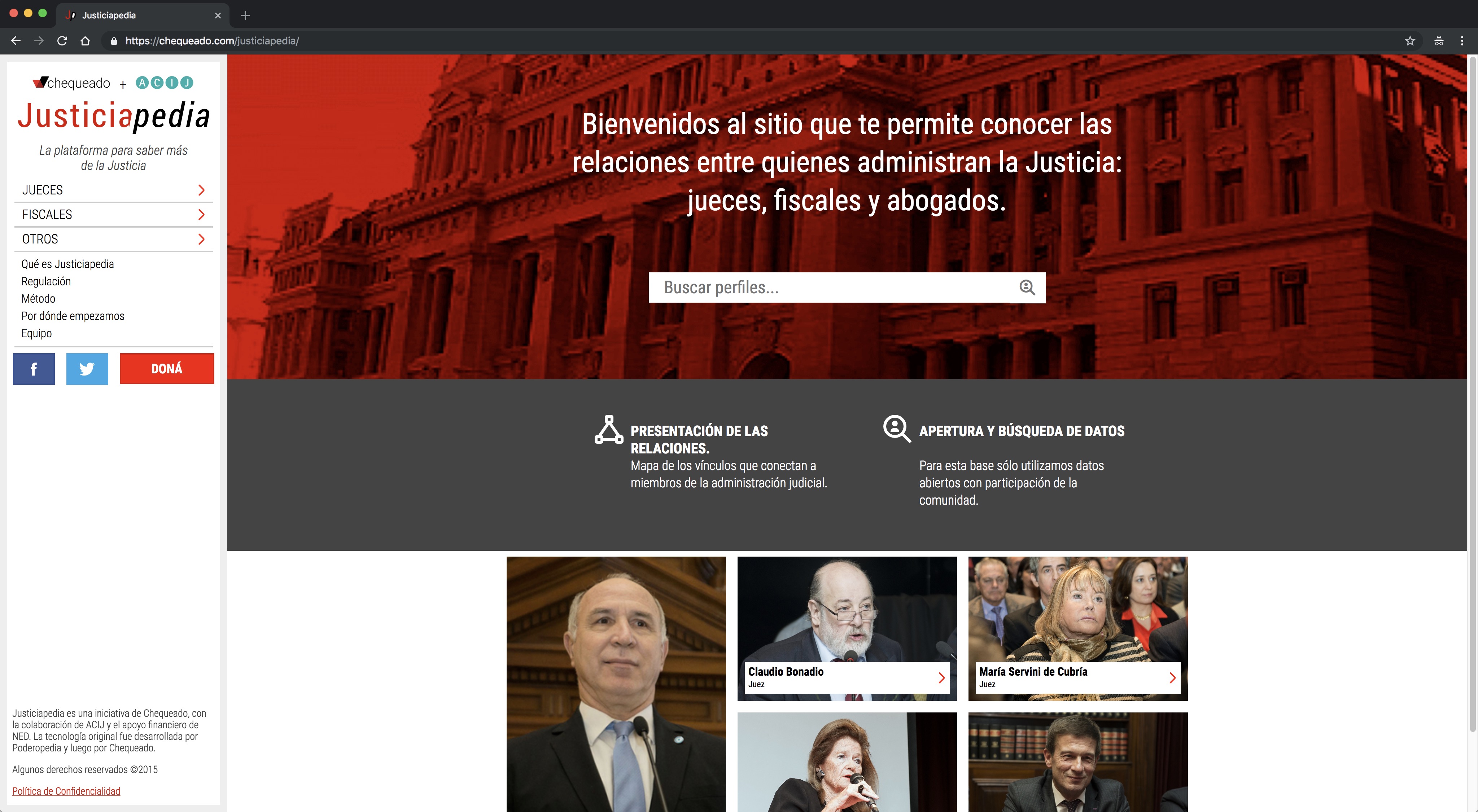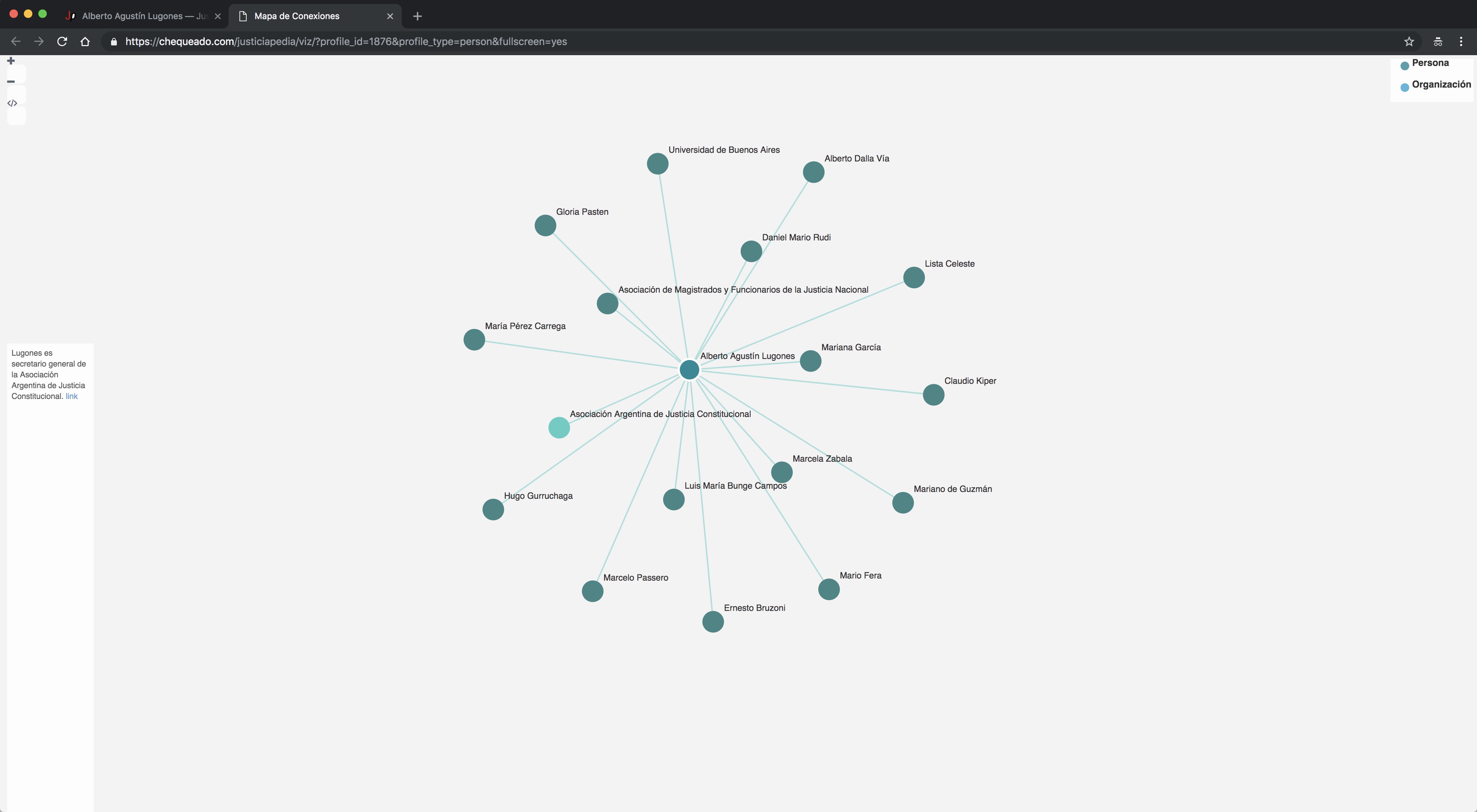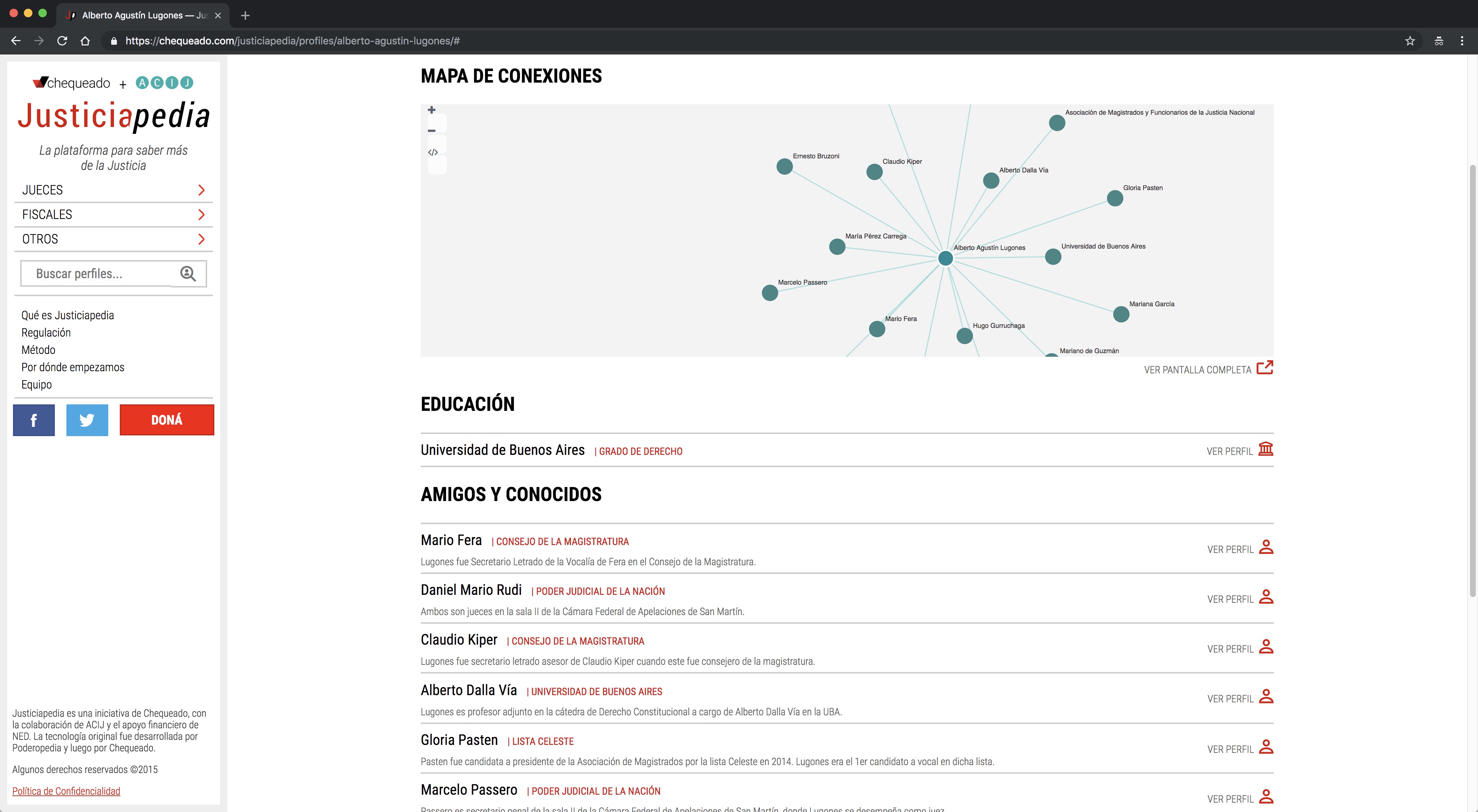 Data acquisition:
Existing sources
Justiciapedia
http://chequeado.com/justiciapedia/
Created by:
Chequeado
ACIJ (asociación civil por la igualdad y la justicia)
Start/end:
2015 - present
Type:
Monitoring
Topic:
Transparency & accountability
Subtopic:
Networks of power
Justiciapedia shows the connections between people working within the judicial system in Argentina. It uses open data, such as CVs and court documents, to show social networks maps and profiles of the lawyers, judges and prosectors. The maps and profiles are linked to the documents and data that supports them. The project is lead by the non-profit independent organizations Chequeado (a nonpartisan, nonprofit digital medium dedicated to verifying public discourse and promoting access to information and openness of data) and ACIJ (Asociación Civil por la Igualdad y la Justicia).