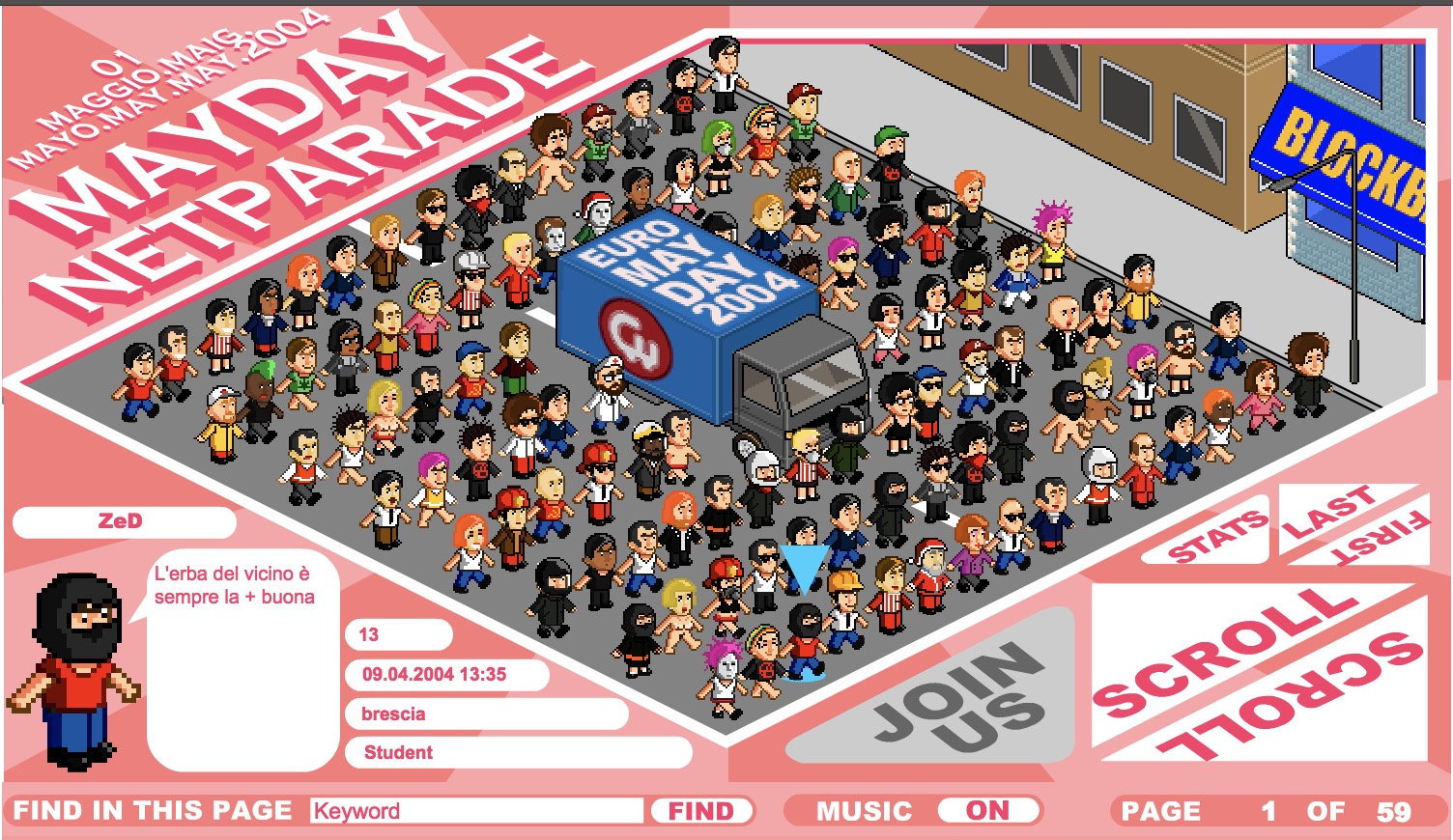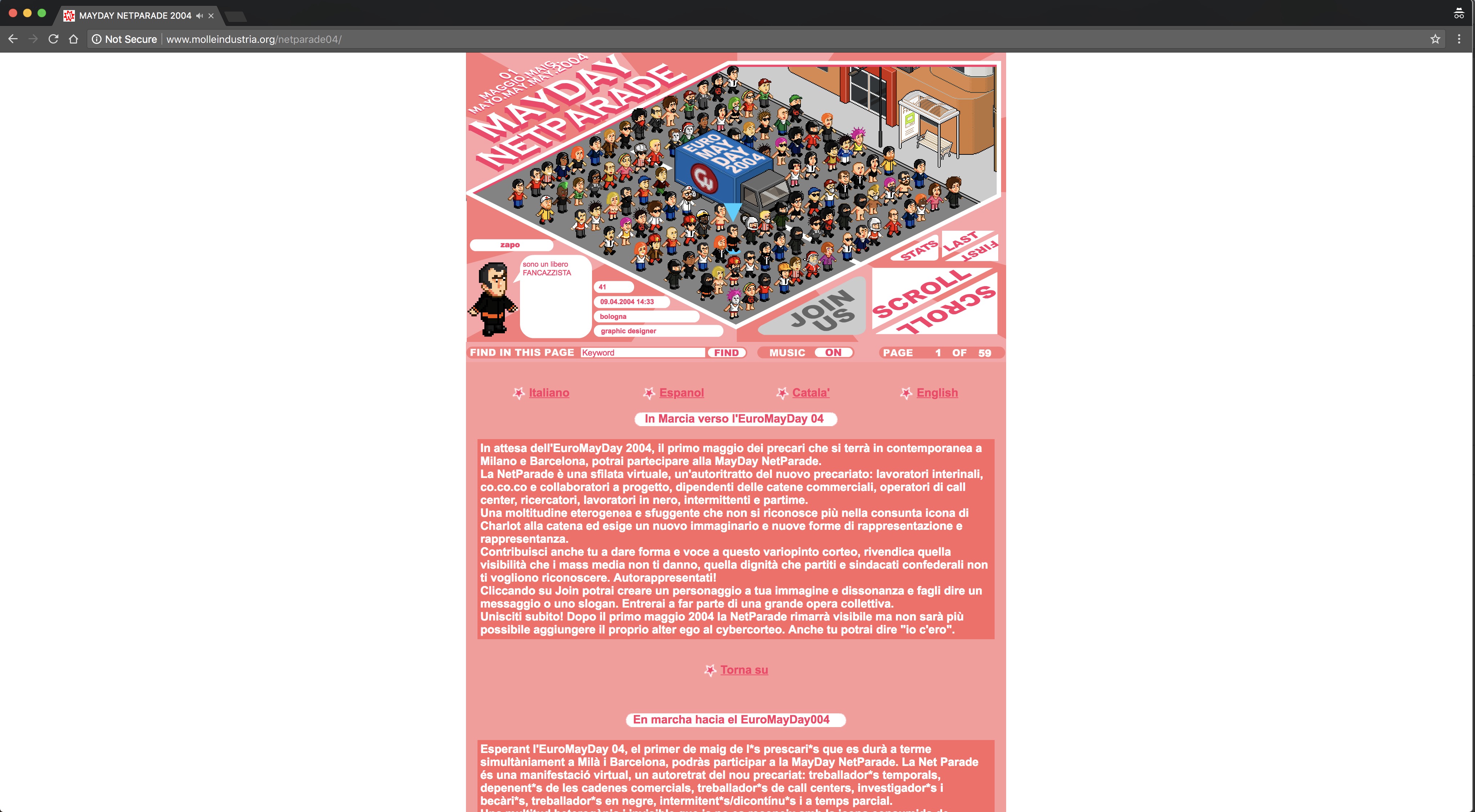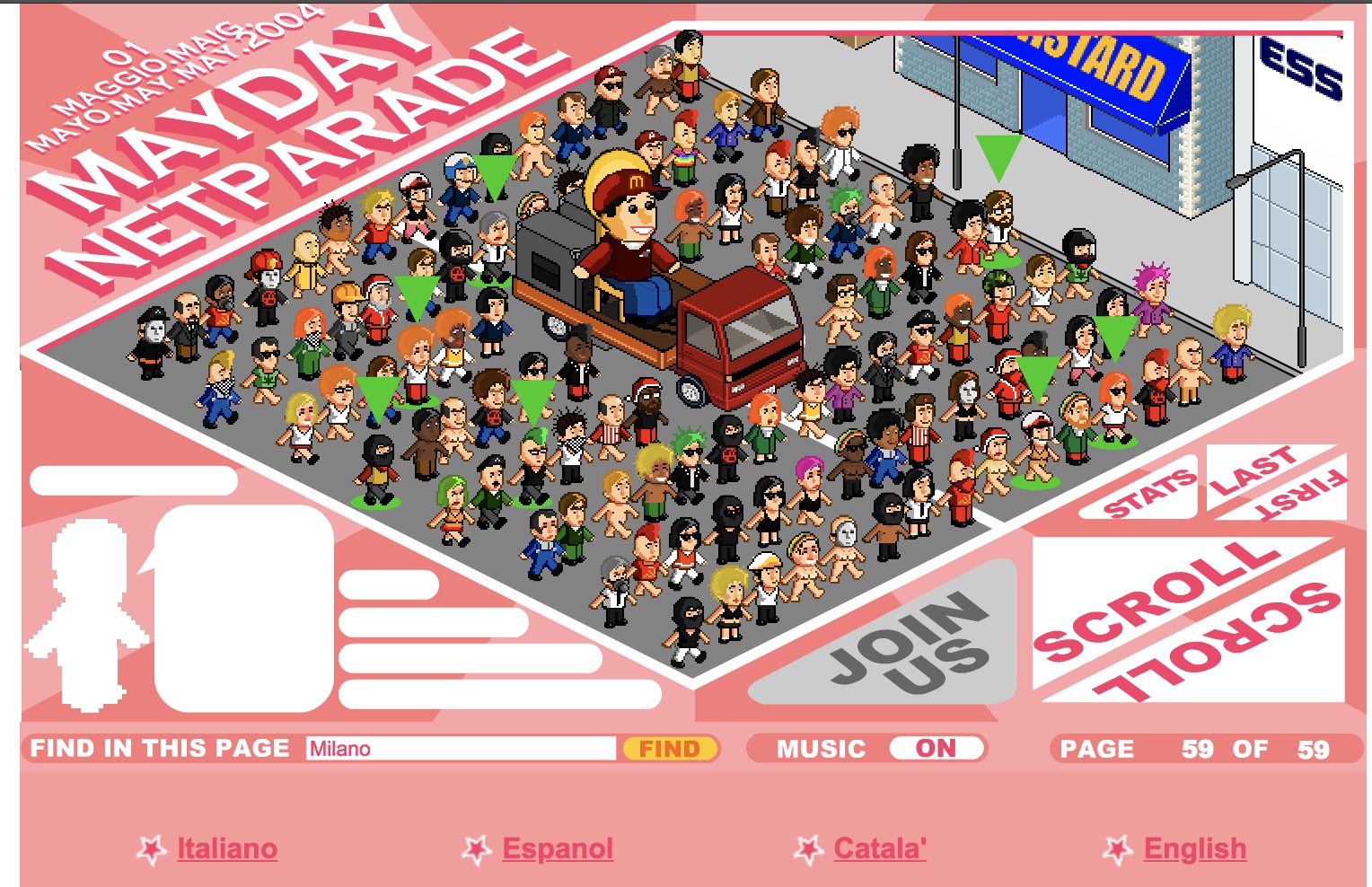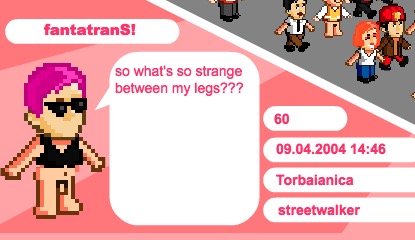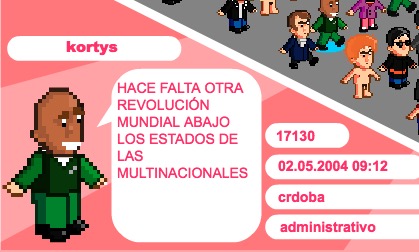 Data acquisition:
Crowdsourced
In Marcia verso l'EuroMayDay 04
http://www.molleindustria.org/netparade04/#espanol
Created by:
Molleindustria
Start/end:
2004 - present
Type:
Memory and documentation
Subtopic:
Global protests
The project may be considered as an archive that visualizes the supporters that advocated for EuroMayDay 2004. Molleindustria (a private design studio with a strong political commitment) created a net parade, a virtual event linked to the EuroMayDay 2004, with the aim of portraying "the mixed bunch, the heterogeneous multitude of precarious jobs and lives" through marching avatars customised with users descriptions. "The marching avatars are digital simulacra of today's exploited masses of neoliberalism: précaires, precari@s, precari, cognitarie, contingent knowledge and service workers".These descriptions build the dataset of the EuroMayDay 04 multitude, and thus depict a marginalized part of society.