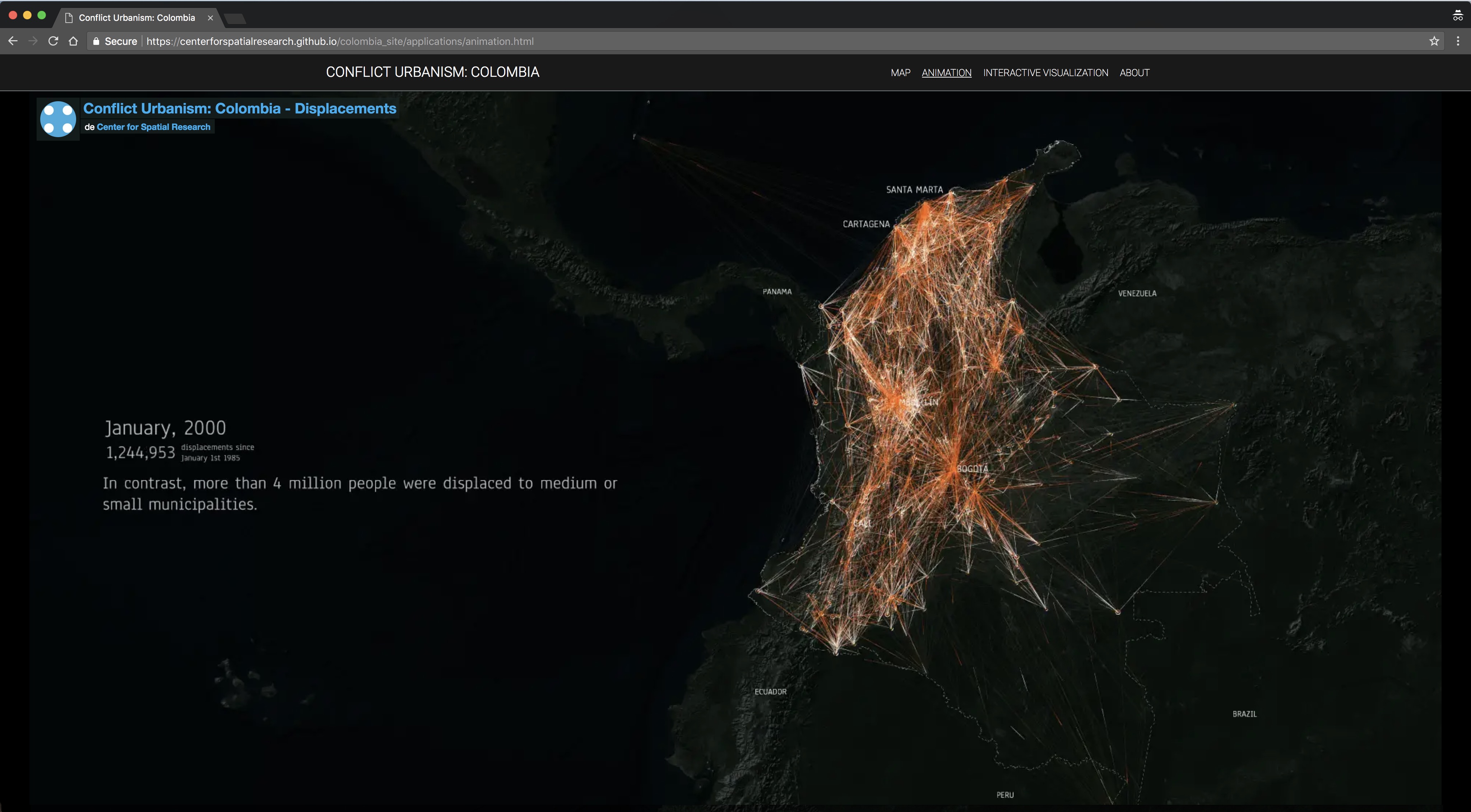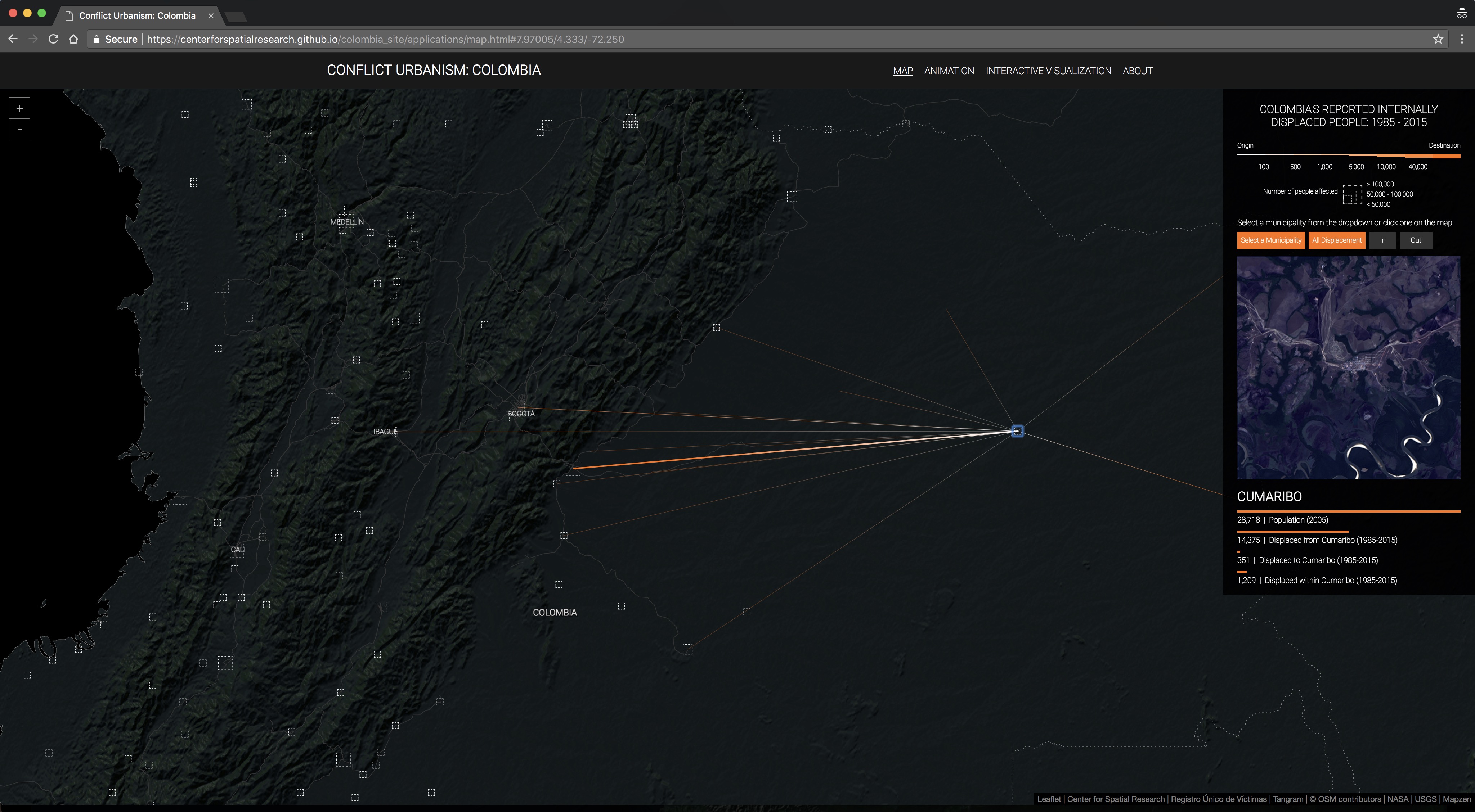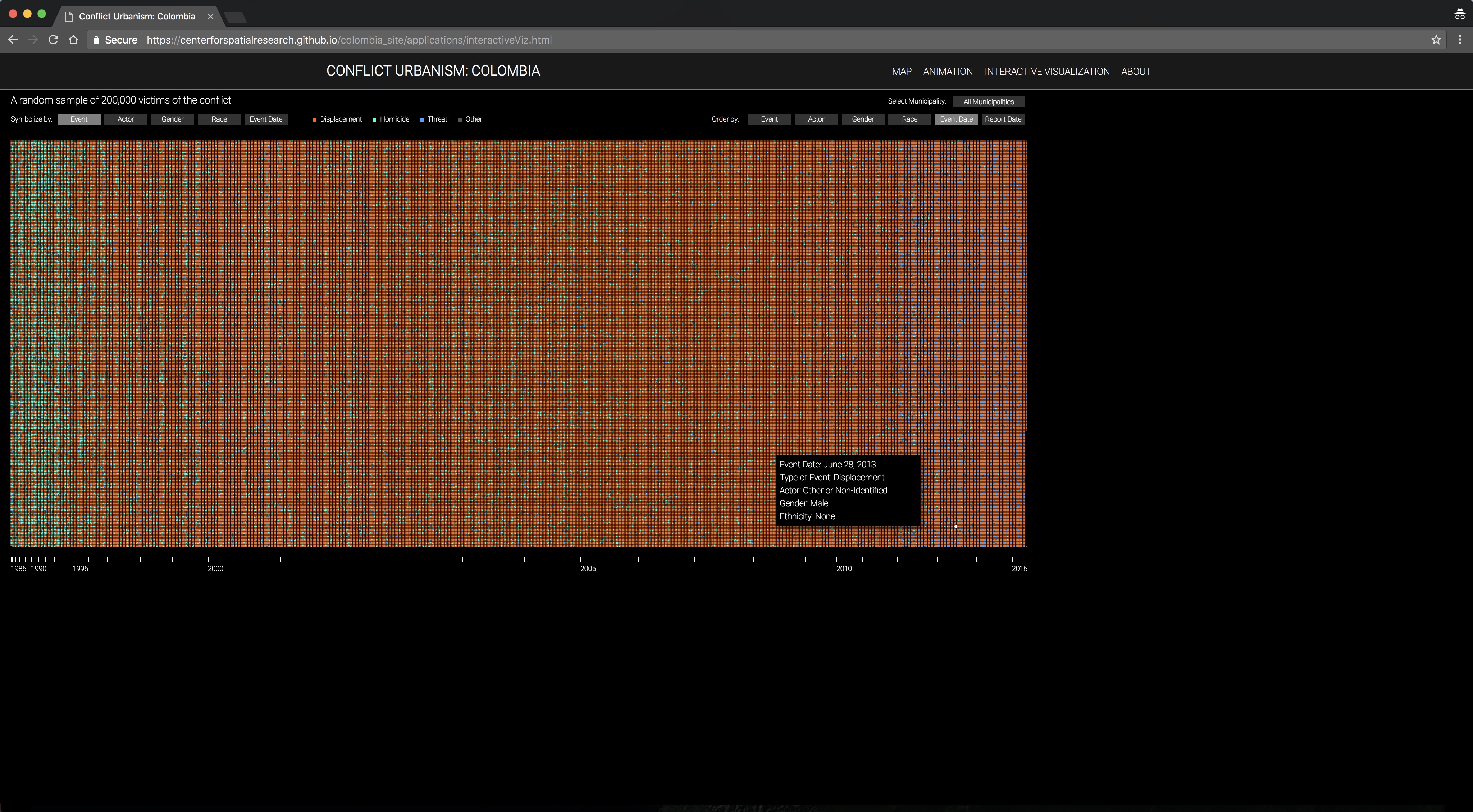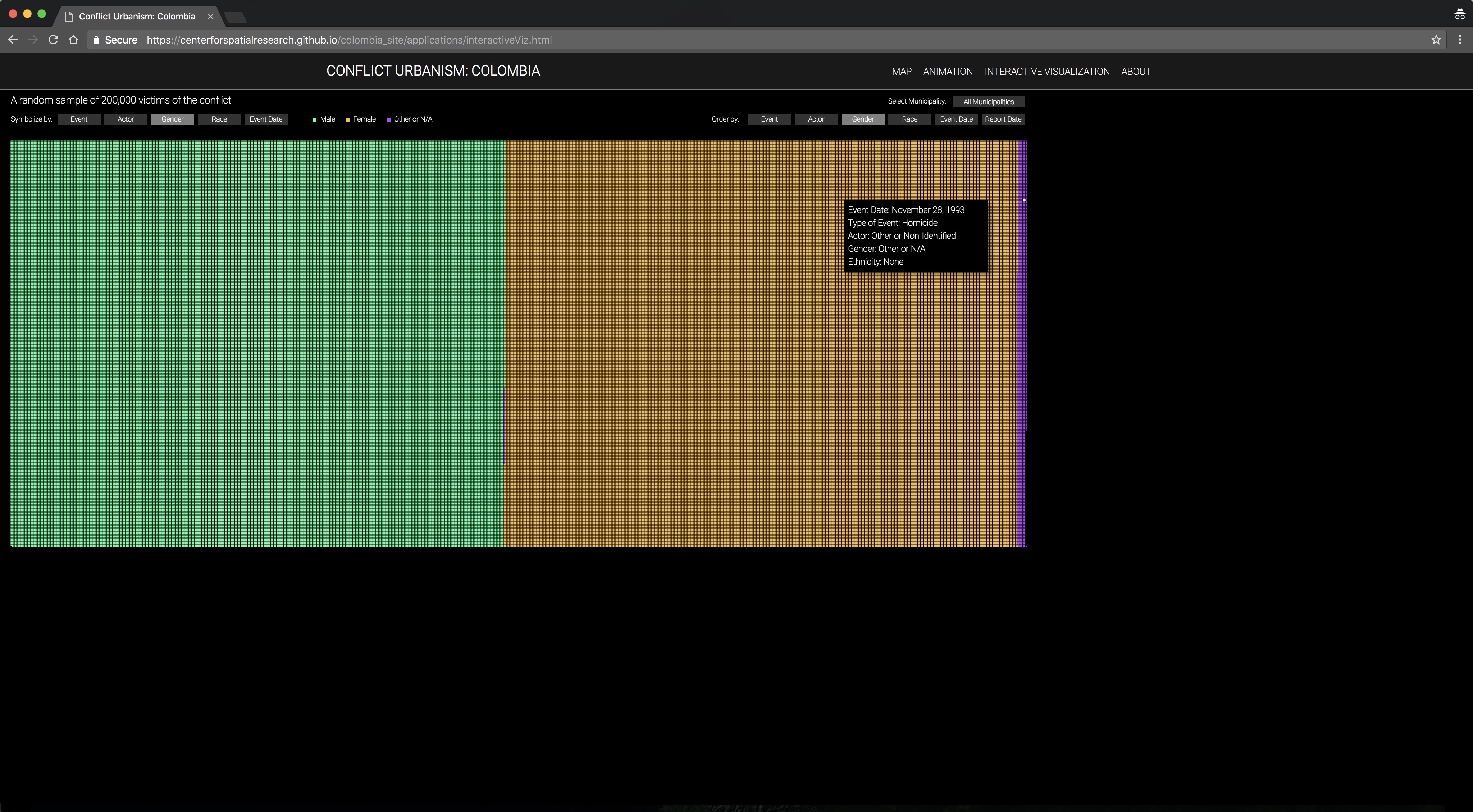 Data acquisition:
Governmental
Conflict Urbanism: Colombia
https://centerforspatialresearch.github.io/colombia_site/
Created by:
Center for Spatial Research
Masters in Peace Building
Start/end:
2016 - present
Type:
Investigative
Subtopic:
Local armed conflict
An investigation into the spatial characteristics of the decades long conflict between multiple state and non-state actors in Colombia. On the eve of an historic and controversial peace agreement in the country. By spatially analyzing and visualizing data about the victims of the conflict - which wasn't collected for this purpose - the project help building the historical memory of the country, and in doing so, contributing to the ongoing peace building process.