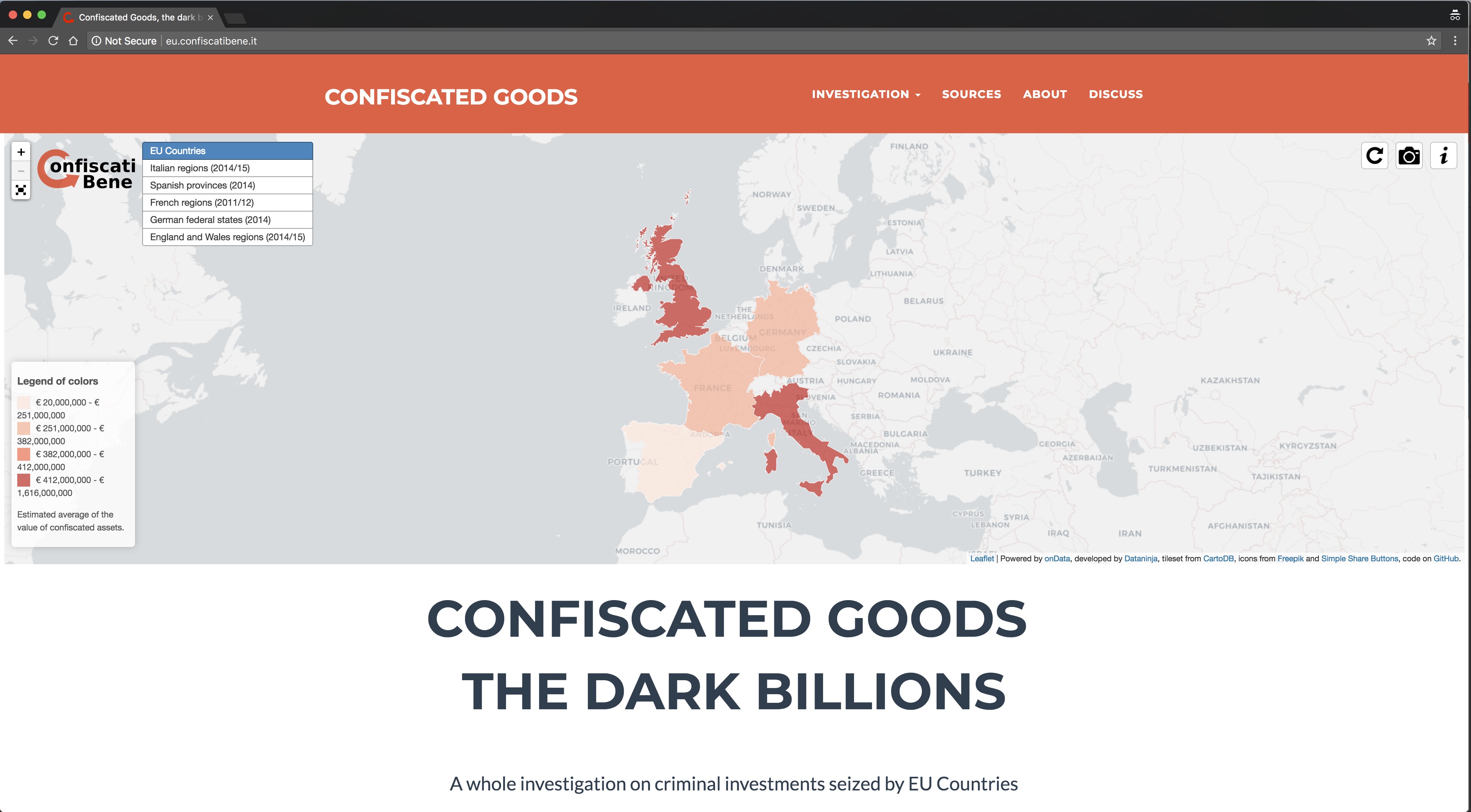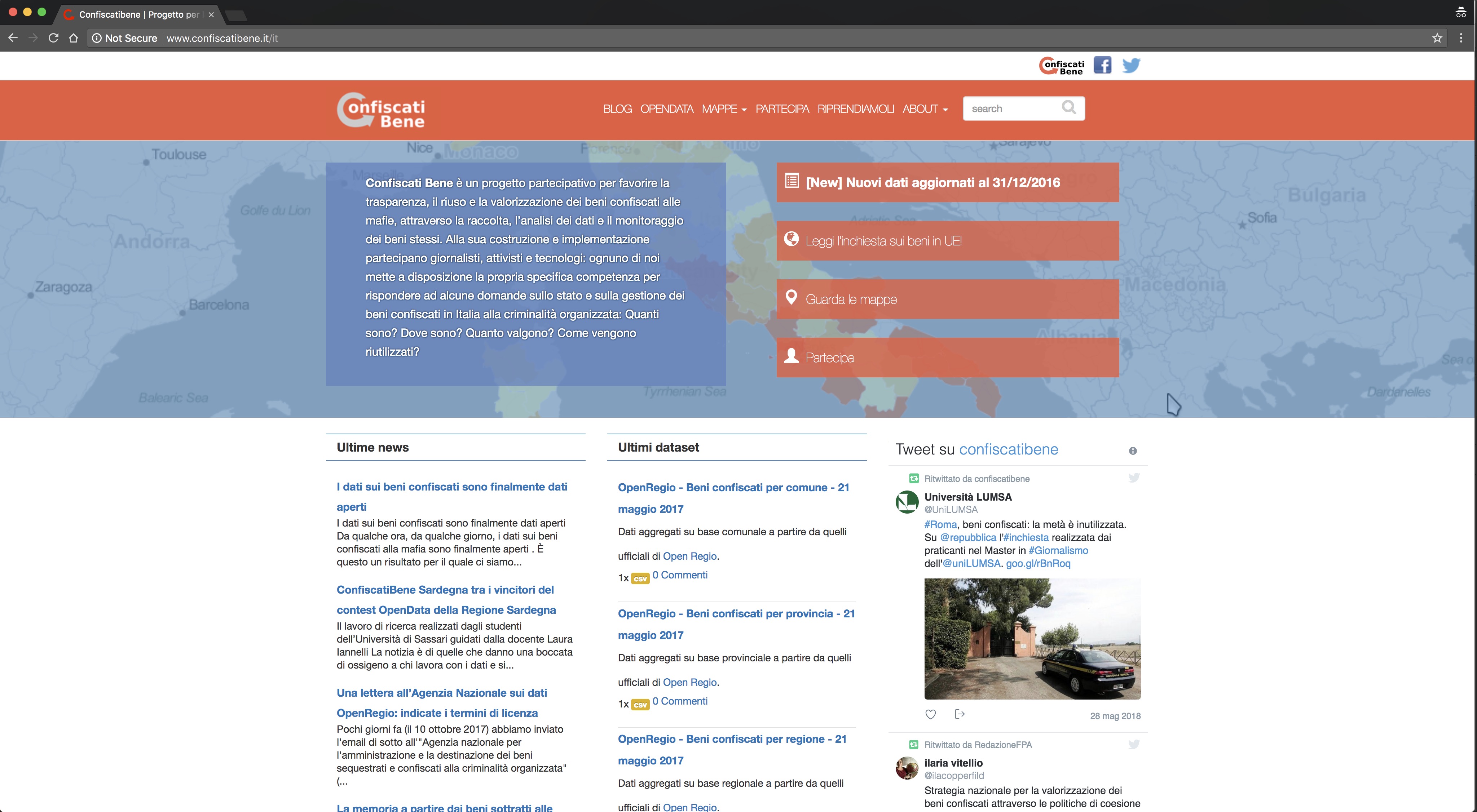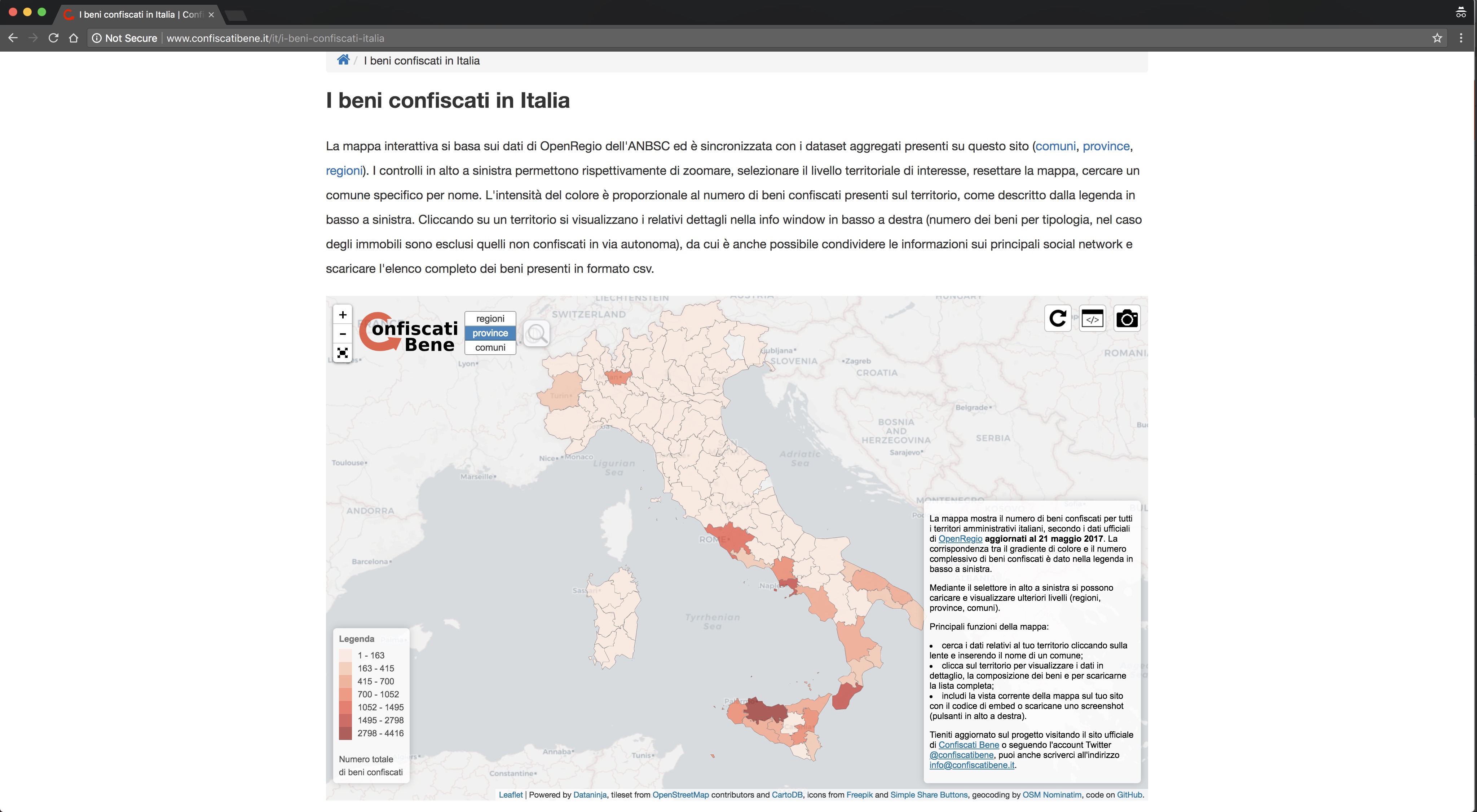 Data acquisition:
Existing sources
Crowdsourced
Confiscabene
http://www.confiscatibene.it/it
Created by:
OnData
Start/end:
2014 - present
Type:
Monitoring
Topic:
Transparency & accountability
It is a participatory project aiming at stimulating an effective re-use of buildings and other assets seized from the mafia. They seek to answer: How many confiscated assets are there? Where are they? What's their value? Are they effectively used by local communities? The project investigates their current condition and potential through the analysis of relevant data coming both from official sources and from bottom-up, citizen monitoring initiatives. ConfiscatiBene is carried out by a diverse group of journalists, activists and technologists, and actively involves existing national and local anti-mafia and citizen monitoring associations. They offer their own specific expertise to investigate current use, management practices, and potential for regional development. Confiscabene was developed during the 2014 hackathon of the Spaghetti Open Data community in Bologna.