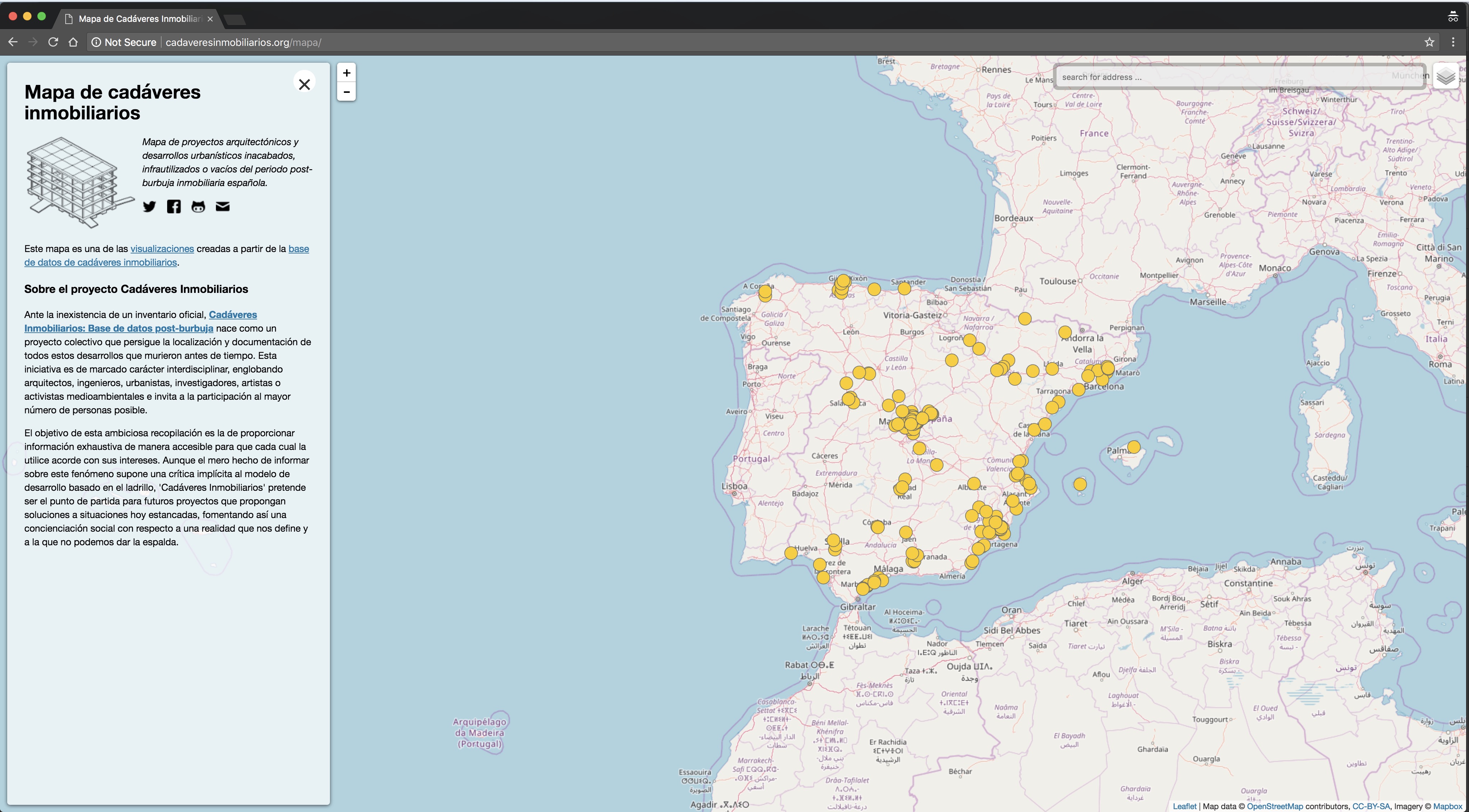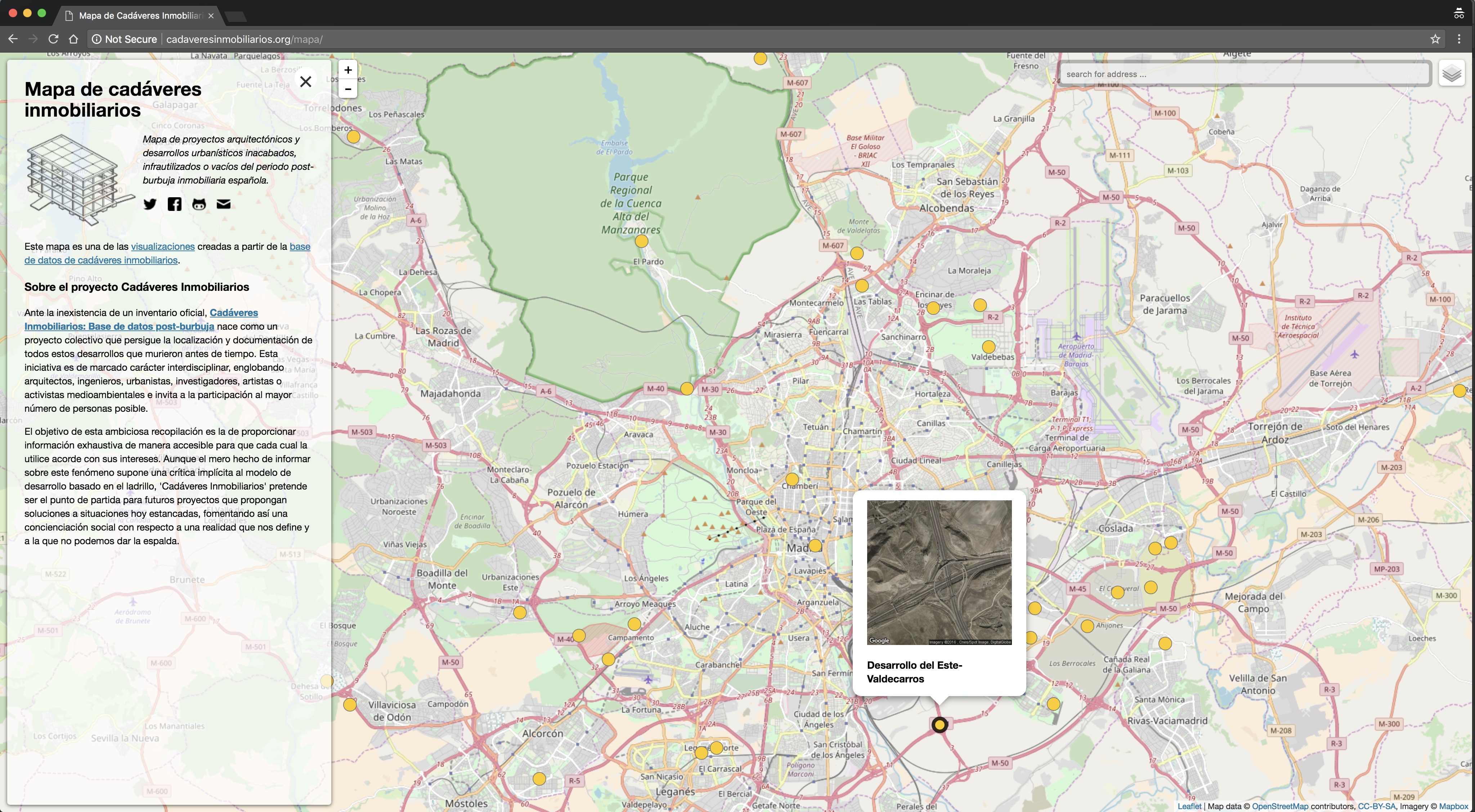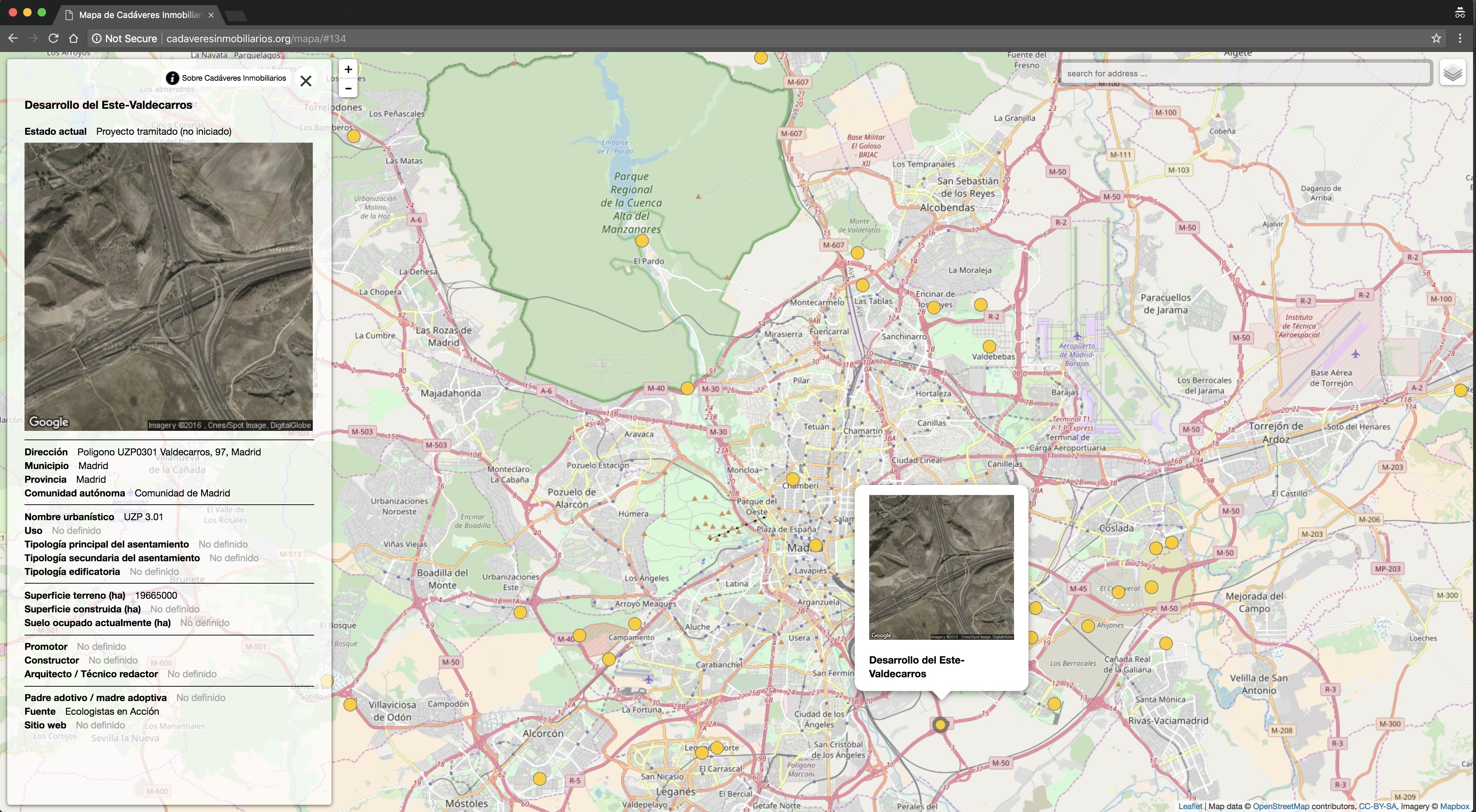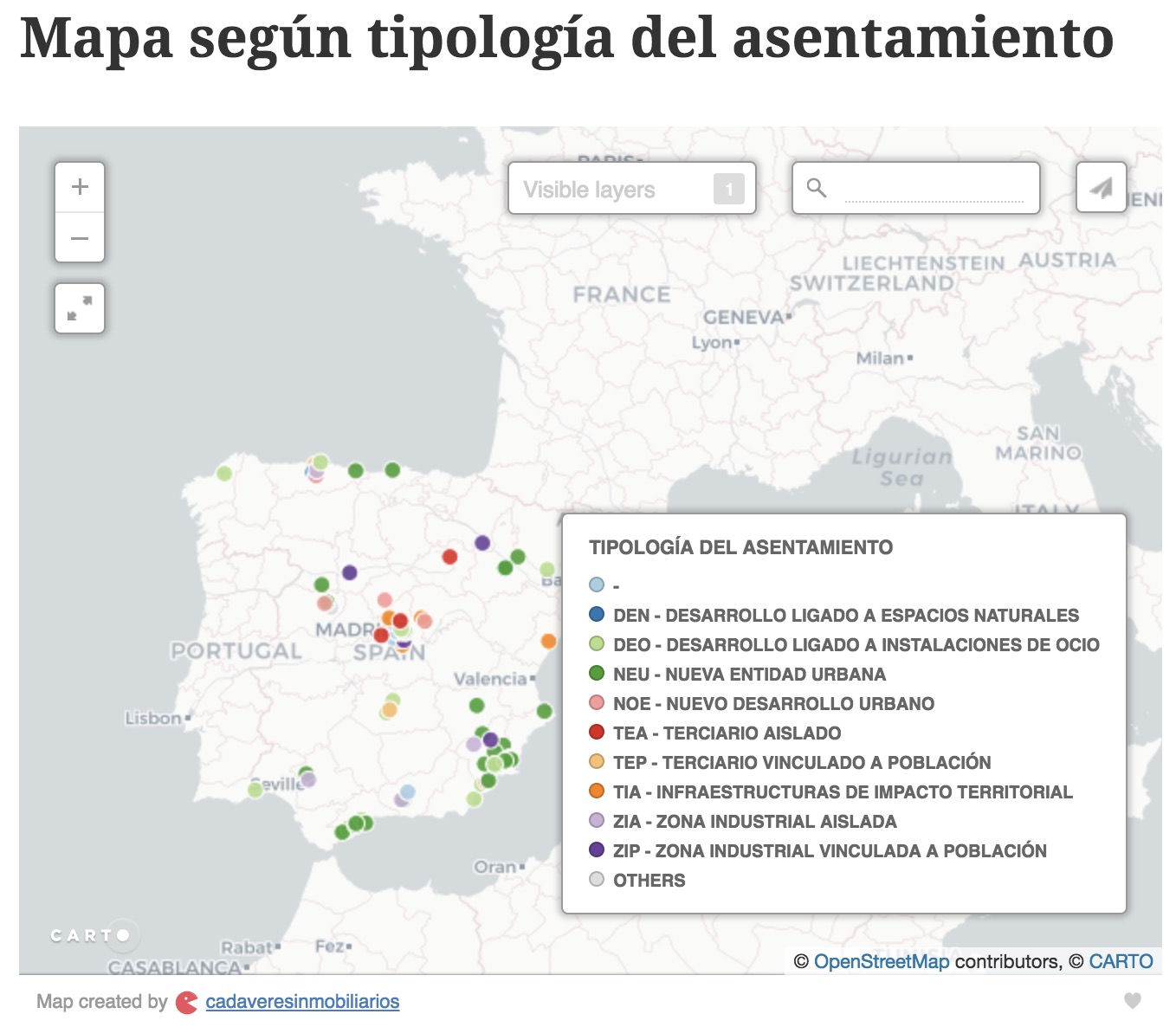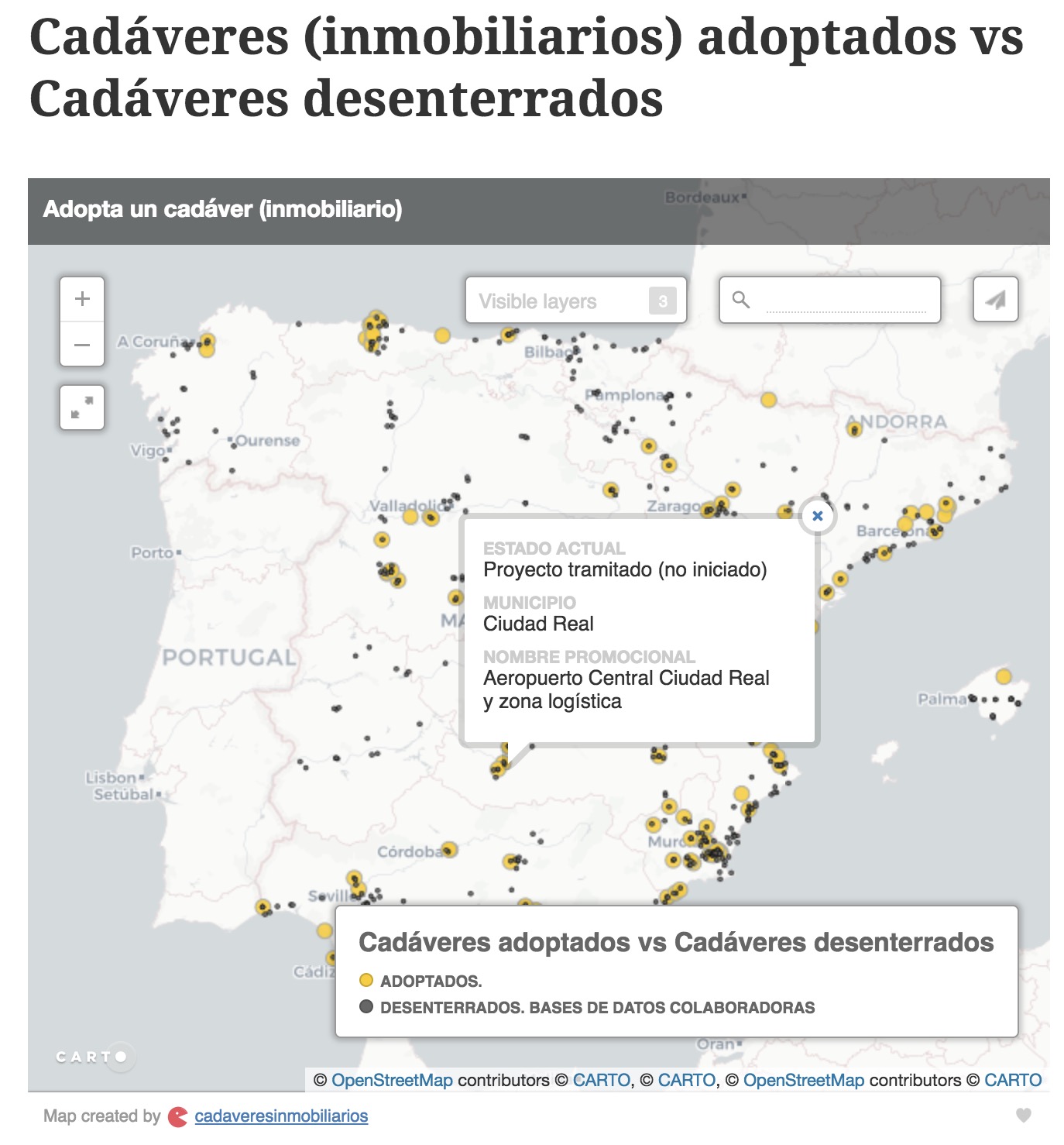 Data acquisition:
Crowdsourced
Cadáveres Inmobiliarios
http://cadaveresinmobiliarios.org/
Created by:
CadaveresInmobiliarios.org
Type:
Memory and documentation
Phantom macro-urbanizations, abandoned public buildings or half-done infrastructures are one of the most visible and notable consequences of the economic crisis in Spain. This phenomenon is widespread at national level and covers both the territorial and socio-political levels. In the absence of an official inventory, 'Cadáveres Inmobiliarios: Base de datos post-bubuja' is born as a collective project that pursues the location and documentation of all these developments that died before time.
The aim of the project is to provide exhaustive information in an accessible way so that everyone can use it according to their interests. Although the mere fact of informing about this phenomenon is an implicit criticism of the development model based on brick, 'Cadáveres Inmobiliarios' aims to be the starting point for future projects that propose solutions to today's stagnant situations, thus fostering social awareness of a reality that defines us and to which we cannot turn our backs.