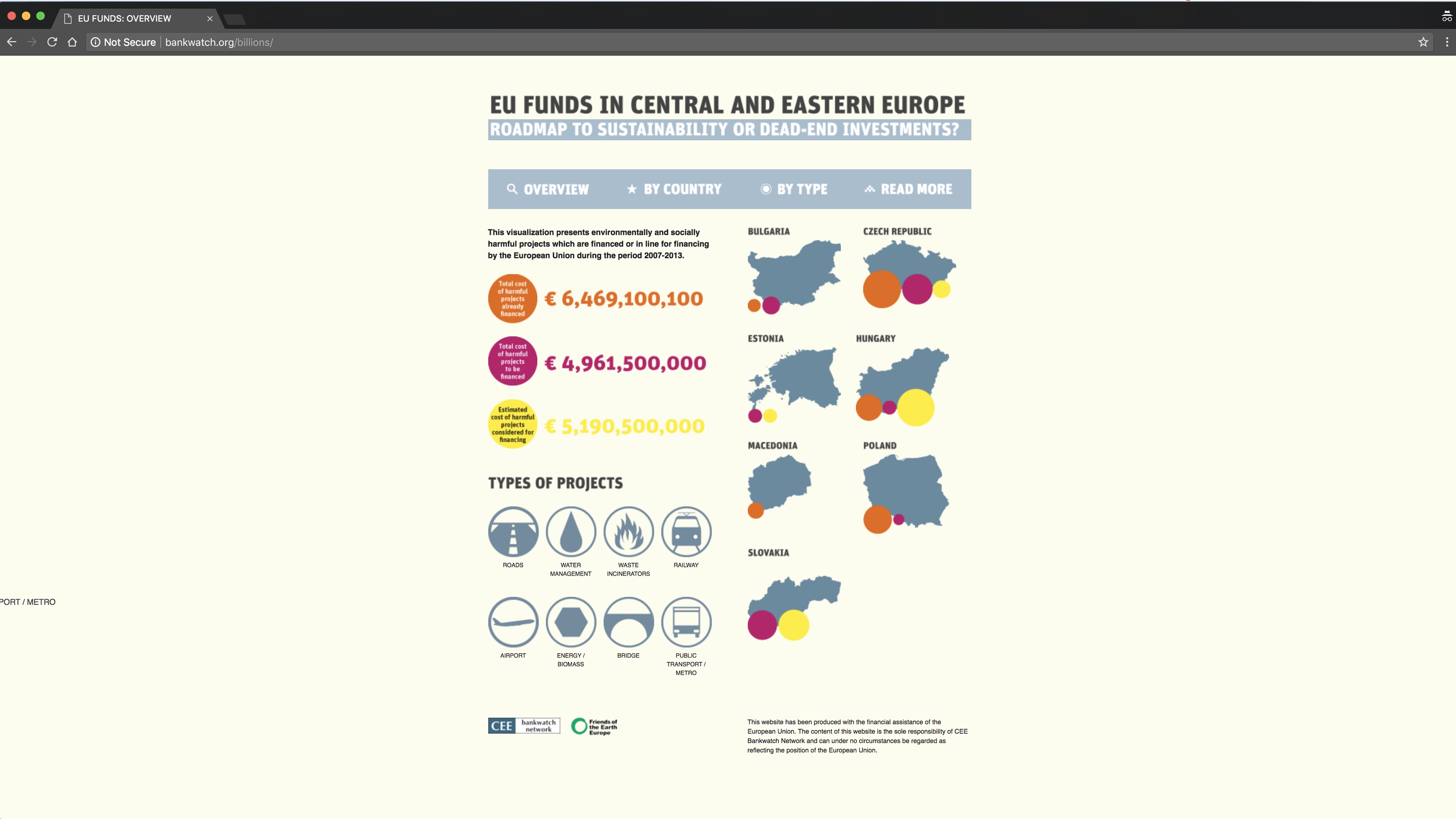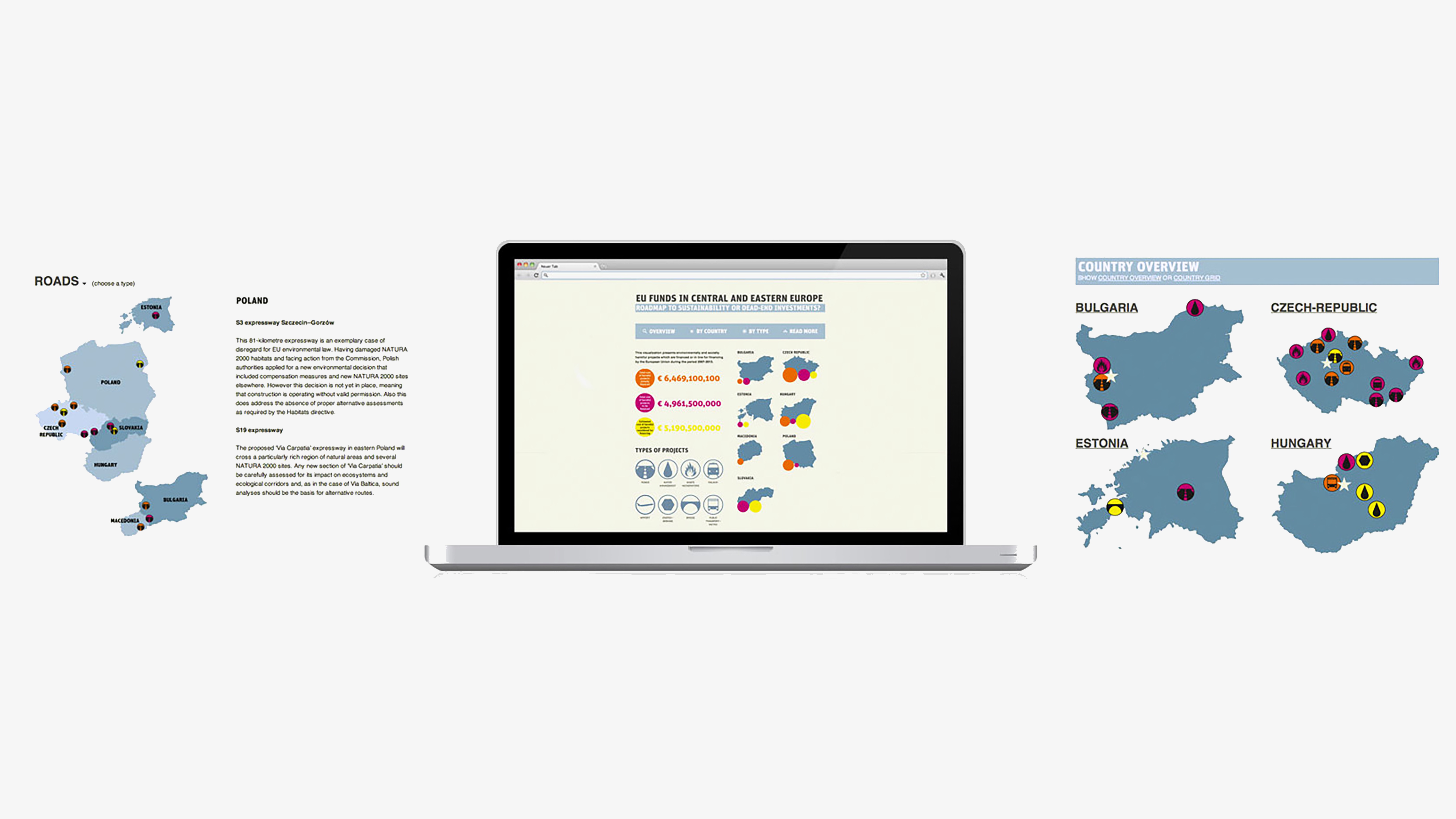 Data acquisition:
no info
Bankwatch: EU fund in central and eastern Europe
http://bankwatch.org/billions/
Created by:
CEE Bankwatch Network, Friends of the Earth Europe
Start/end:
2017 - no information
Status:
broken/ not updated
Type:
Report
Topic:
Transparency & accountability
Subtopic:
Tracing financial flows
A simple user interface that gave audiences a quick sense of the total amount of EU funds that can be invested in individual countries and projects. The microsite is broken/ not updated. It was produced for the non-governmental organizations CEE Bankwatch Network and Friends of the Earth Europe. It visualizes environmentally and socially harmful projects in Central and Eastern Europe, either planned or already funded by the European Union in the period 2007-2013. The design project was done by Sinnwerkstatt (https://sinnwerkstatt.com/).