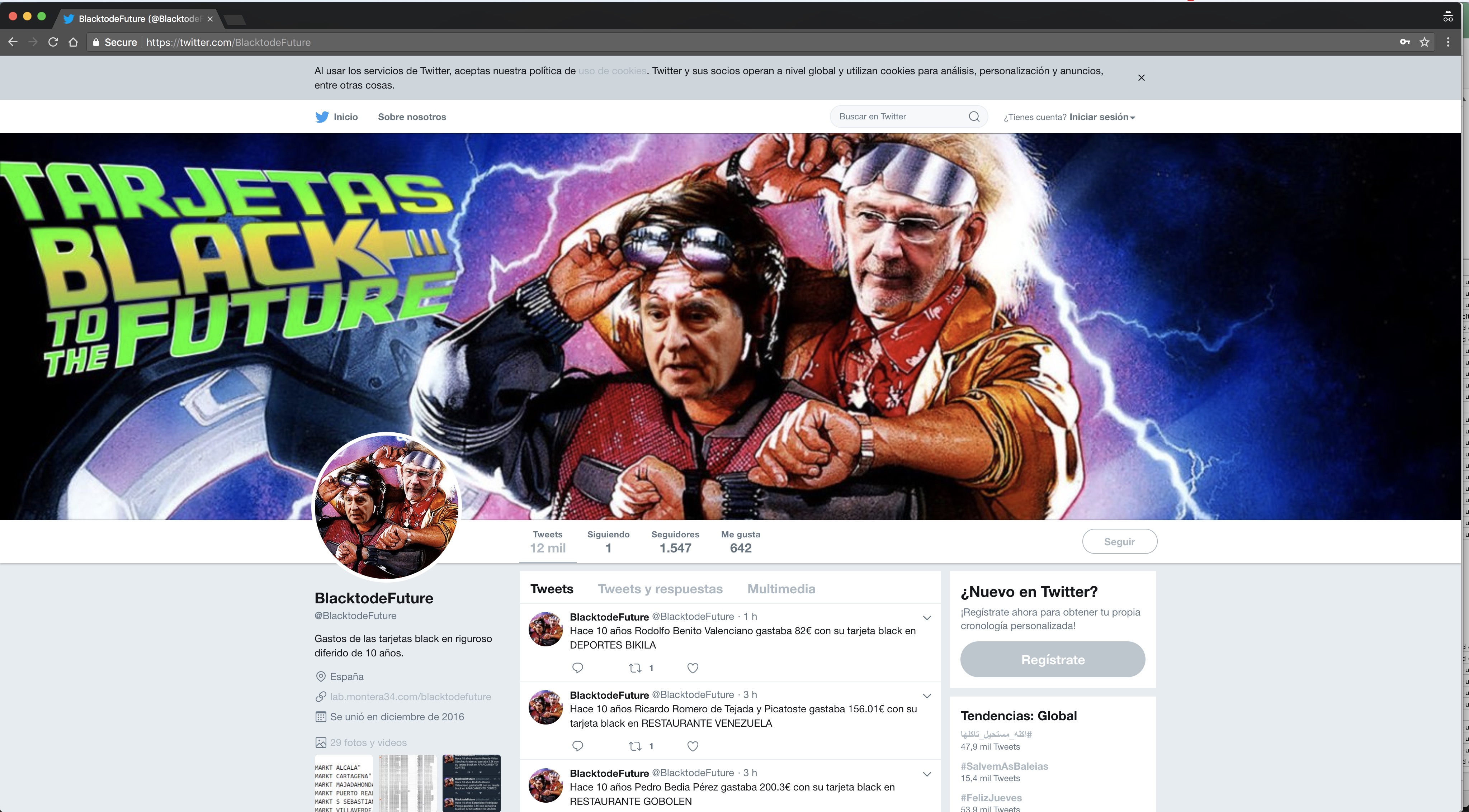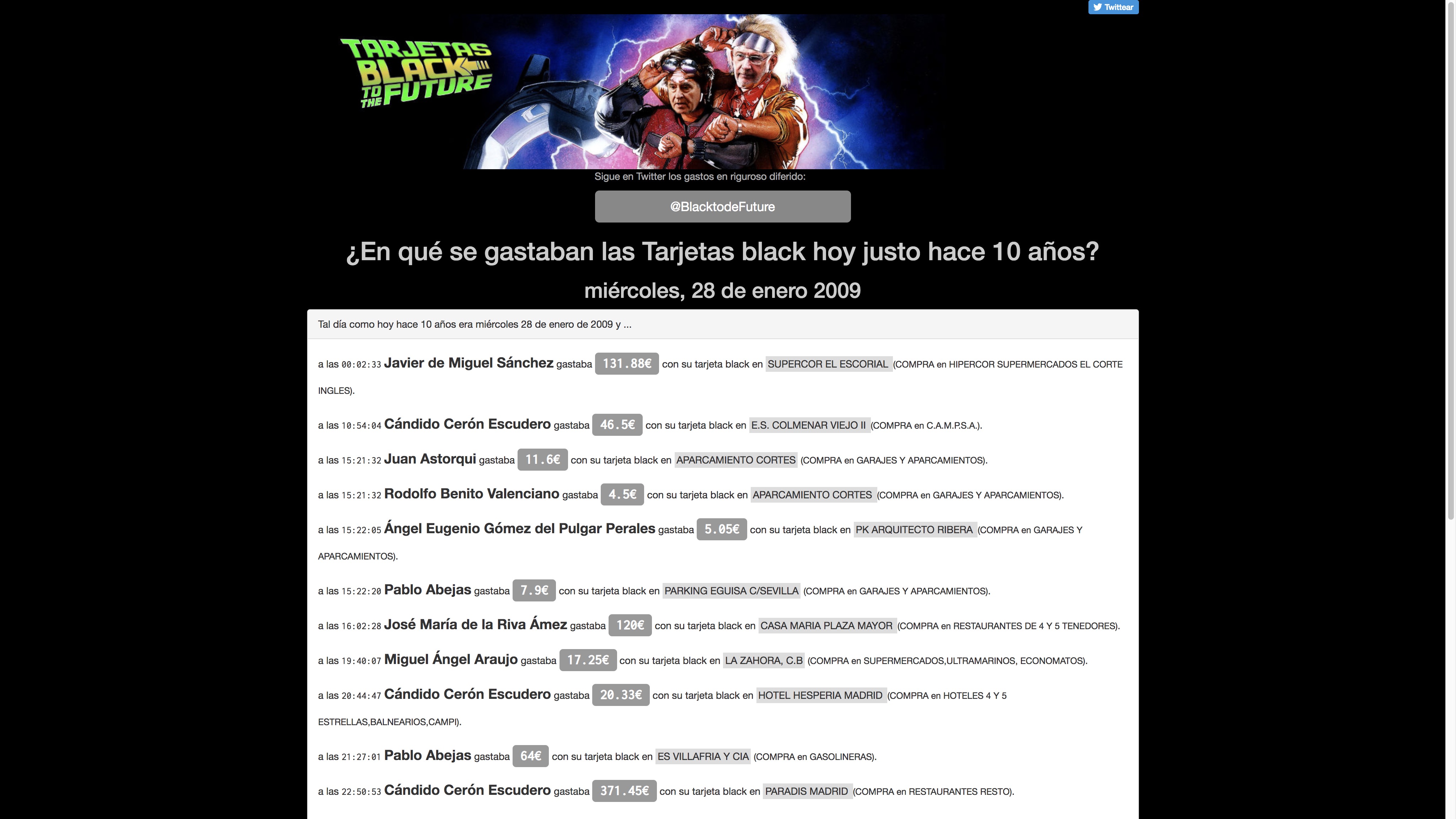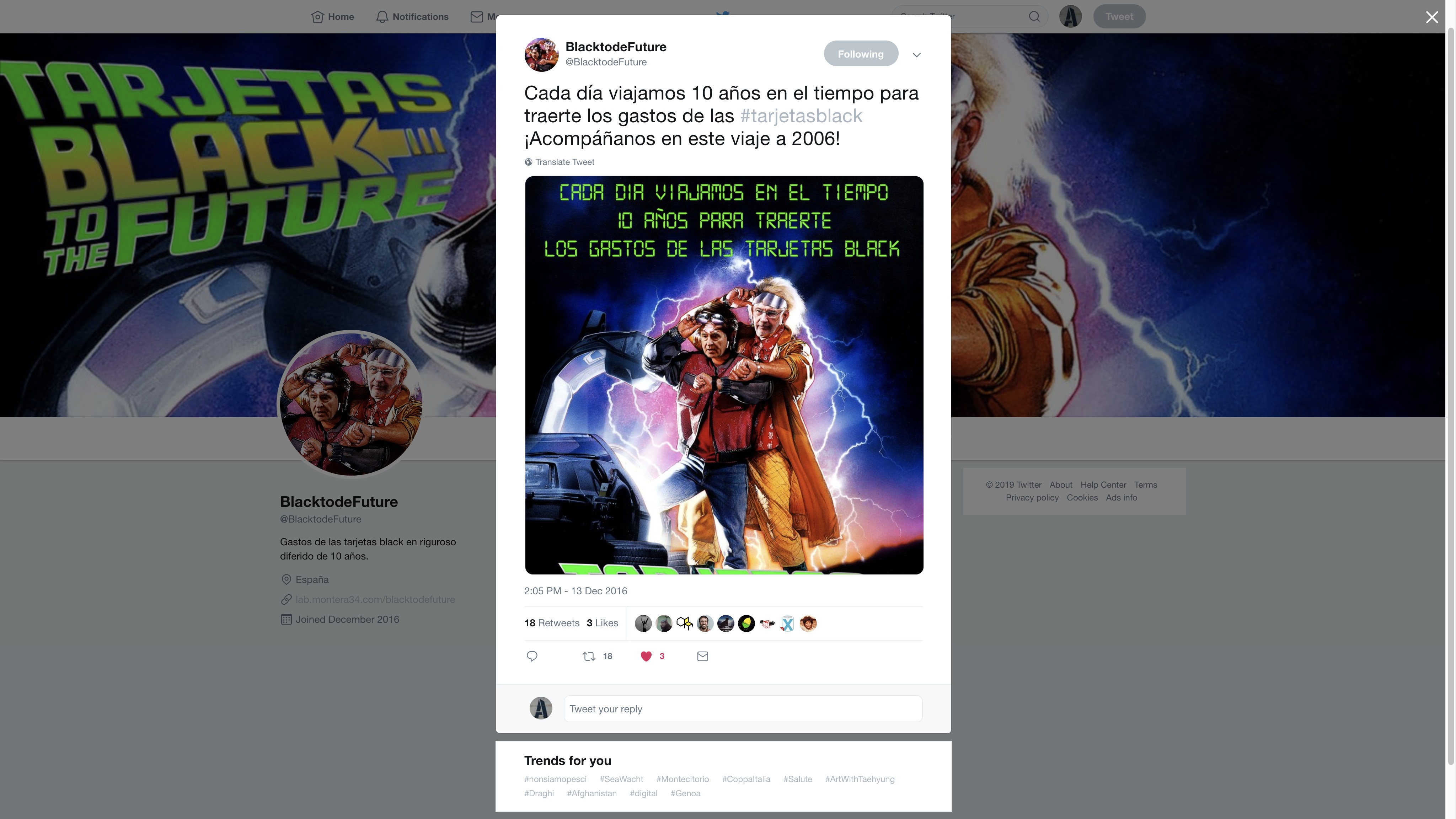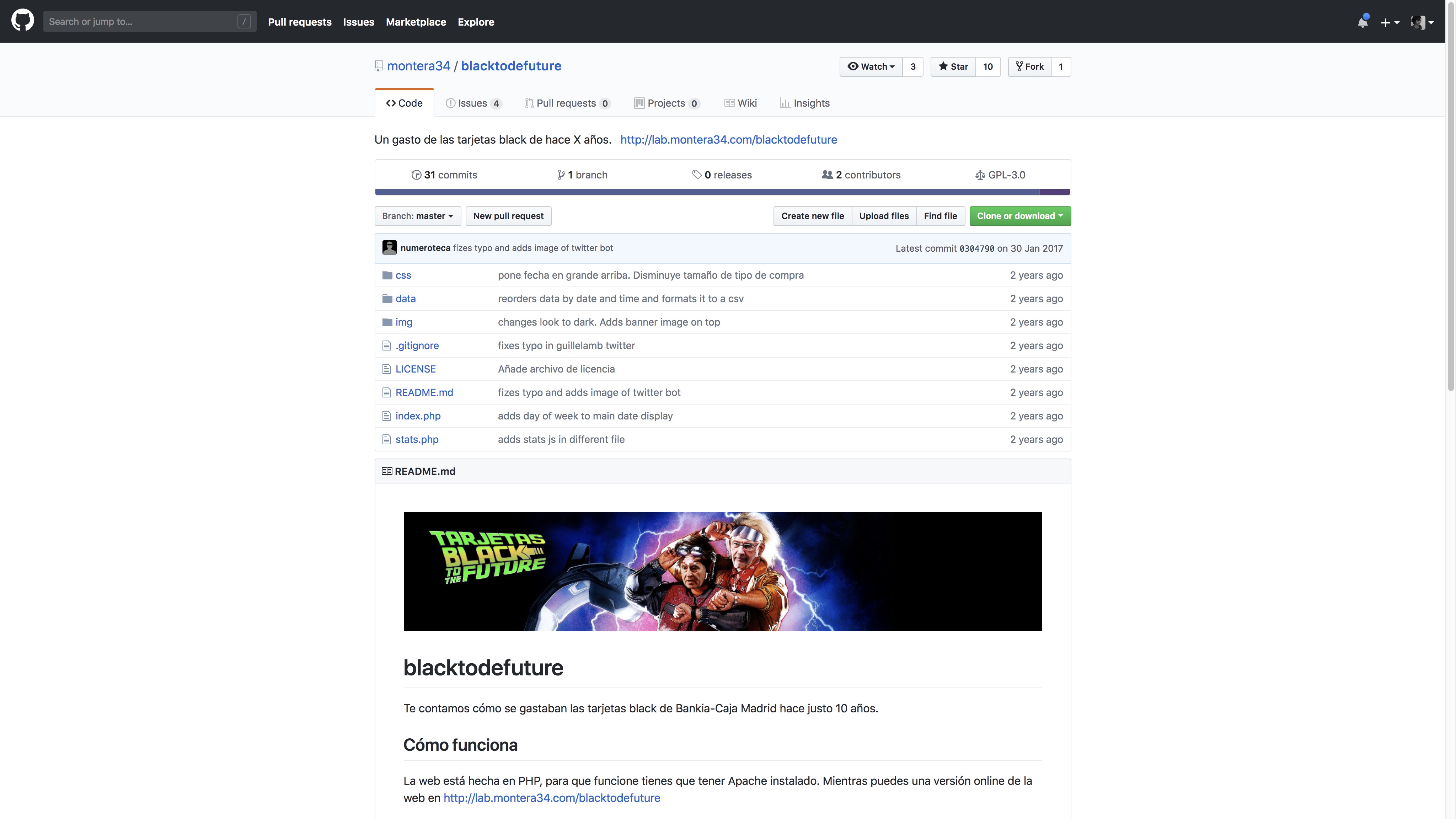 Data acquisition:
Whistle-blowers
Back to the Future
https://montera34.com/project/black-to-de-future/
Created by:
Montera34
Type:
Report
Topic:
Transparency & accountability
A simple website and twitter bot that tells micro stories of the executives of Caja Madrid-Bankia through the expenses made with Black cards 10 years ago. 15M-movement in Spain was an explosion of social injustices: financial crisis and real-state bubble among others. Citizens organized around the movement, claiming for justice and solution to their issues. One of this citizens organization called "15 M pa Rato" start inquiring about Bankia, one of the most controversial banks in Spain whose many middle and low class families were indebted. In 2014, an anonymous leak provide the emails exchange between the bank director and politicians and bankers during 2007. It comes to public light that 86 board members of having unduly expended 15,5 million EUR while people were losing their houses, jobs, education, etc. With these evidence, Spanish Justice started the process and put in jail almost all of them. Montera34 uses the leaks database to tell how, when and who used the Black cards.