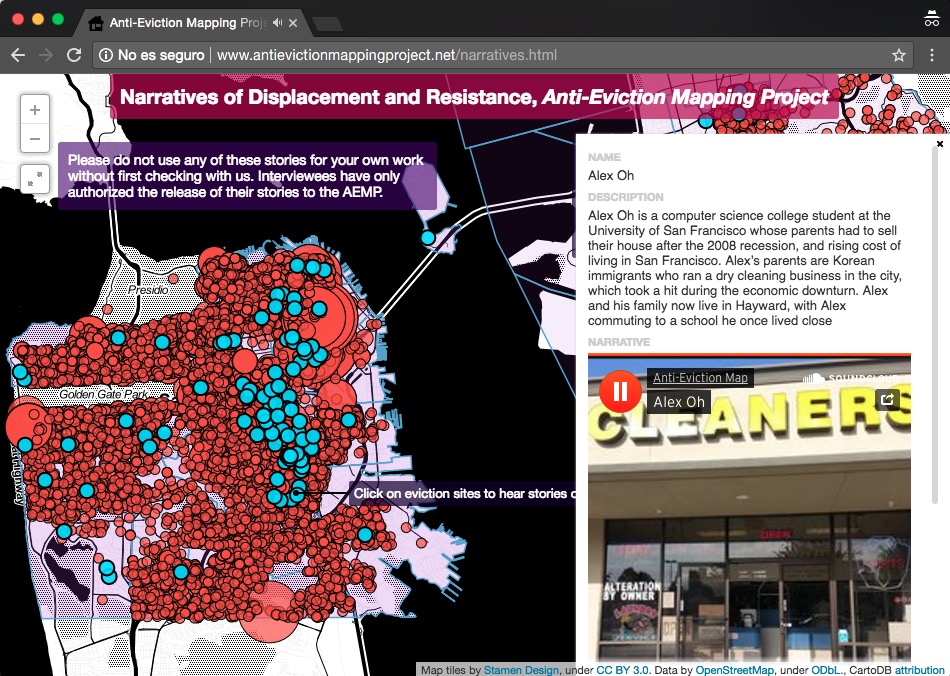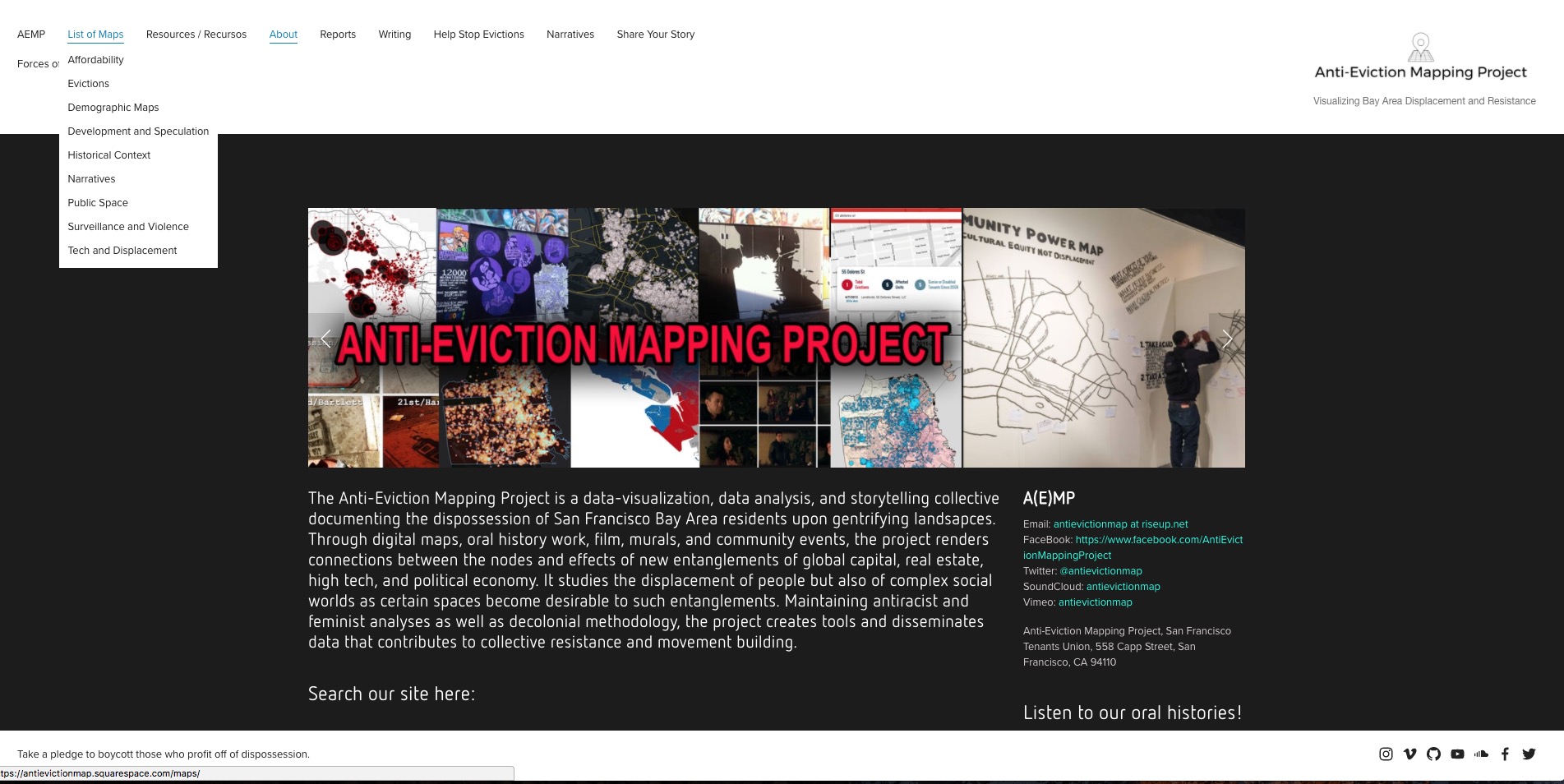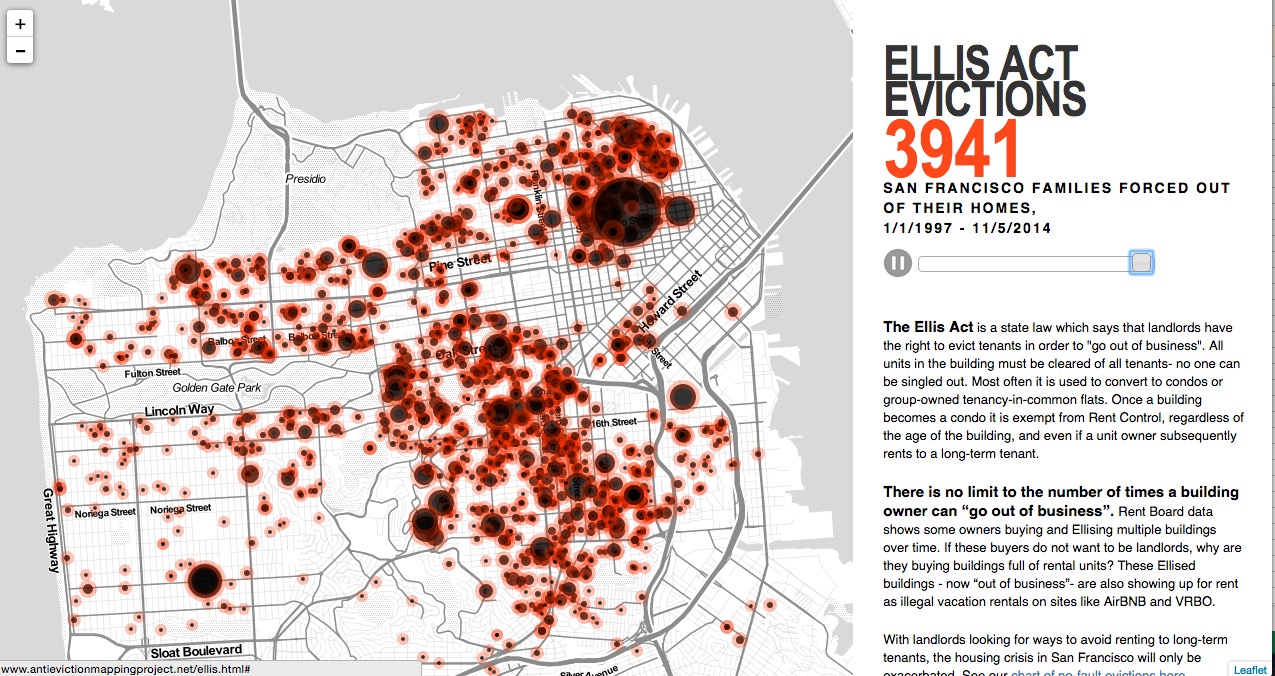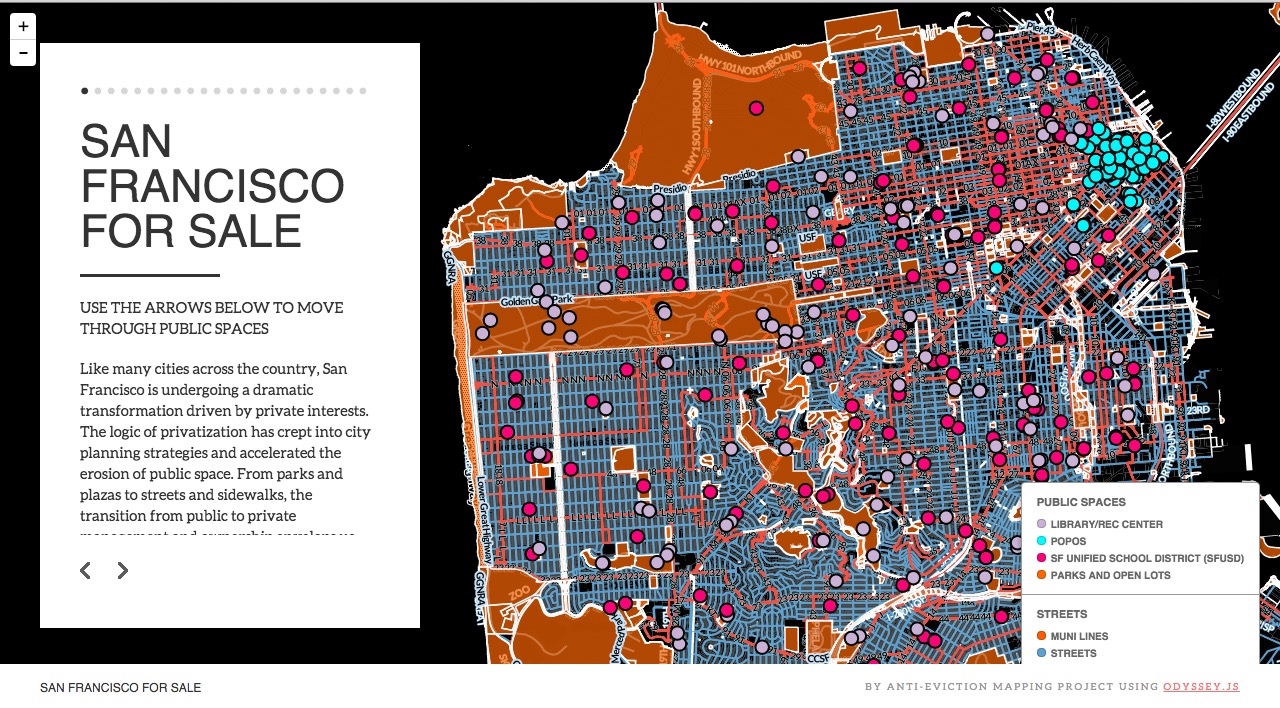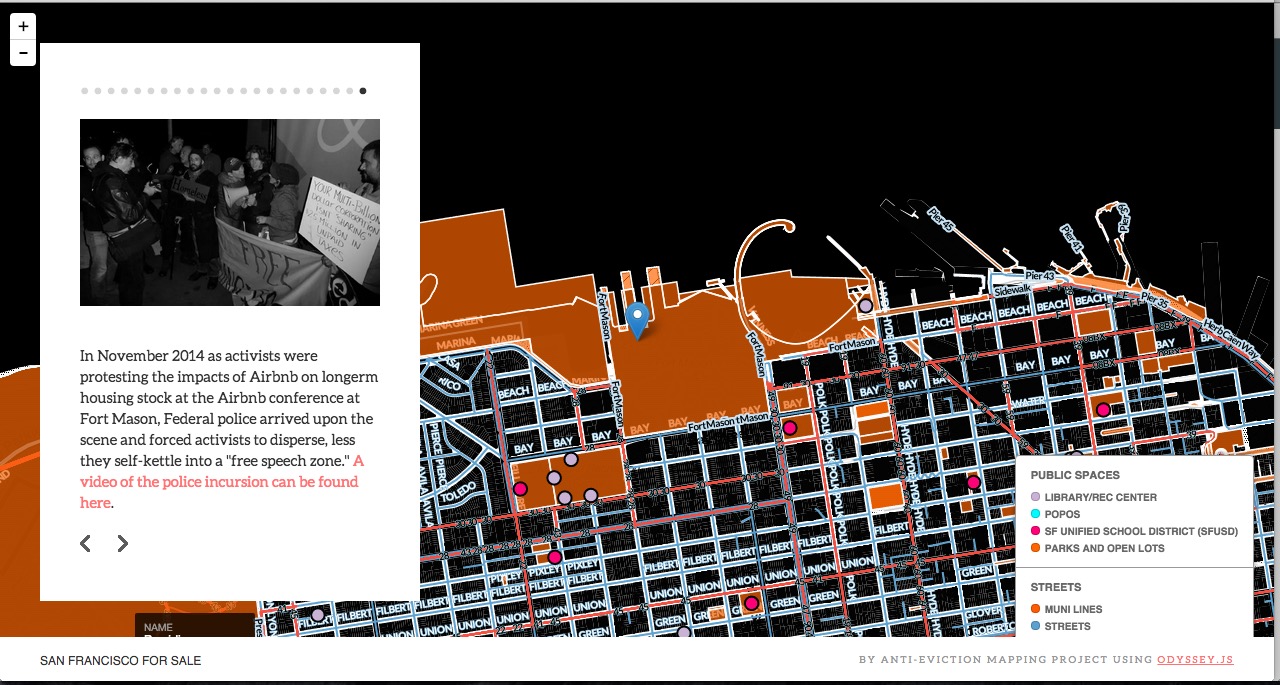 Data acquisition:
Existing sources
Crowdsourced
Appropriated data
Own research
Anti Eviction Mapping Project
https://antievictionmap.squarespace.com/index/
Created by:
Anti Eviction Mapping Project
Start/end:
27/04/2013 - present
Type:
Social movement cohesion
The AEMP is "a radical data-visualization, data analysis, and multimedia storytelling collective documenting the dispossession and resistance of San Francisco Bay Area residents facing gentrifying landscapes" (Anti Eviction Mapping Project, 2018, p. 289). As a collective, they strive to make the often obscured mechanisms of material, cultural, and affective displacement palpable (Maharawal and McElroy, 2017). The AEMP is an example of how information visualizations (through data visualization on maps and data stories) organise and mobilize collective action and crowdsourced practices, empowering citizens through new evidence. The visualisations and data allow users to create a space where they can dissent, reveal and contest, situating the collective as a relevant actor in the conflict of displacement and gentrification. The data reveals extensive displacement due to the Ellis Act, with most evictions occurring as a result of recent purchases, and uncovers a disturbing number of serial evictors. The collective started mapping evictions in the SF Bay Area in 2013 and has continued to do so until today, expanding the project to other areas (Alameda County, California, for instance). The mapping is done by crowdsourcing data collected through an online survey that volunteers compile. In addition, they use official governmental information about landlords and speculators. The more than 100 interactive maps are mainly created using Leaflet and D3 libraries, CartoDB and OpenStreetMap. Apart from building maps, they use the Crowdmap.com platform for comments. Through digital maps, oral history work, films, murals, and community events, the project uncovers the connections between the nodes and reveals the effects of new entanglements between global capital, real estate, high tech, and the political economy. It examines the displacement of people, but also of their complex social worlds, as certain spaces become desirable to such entanglements.