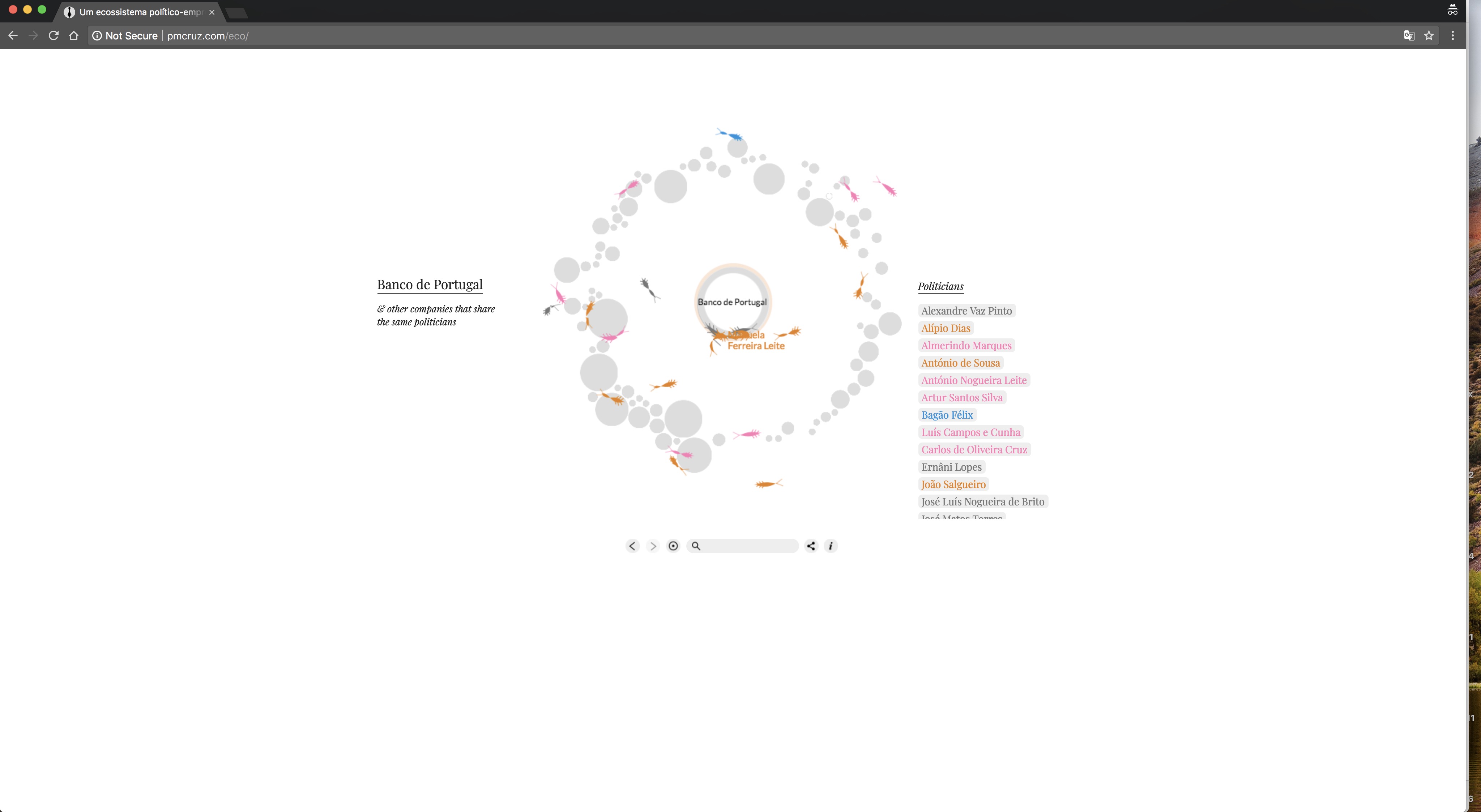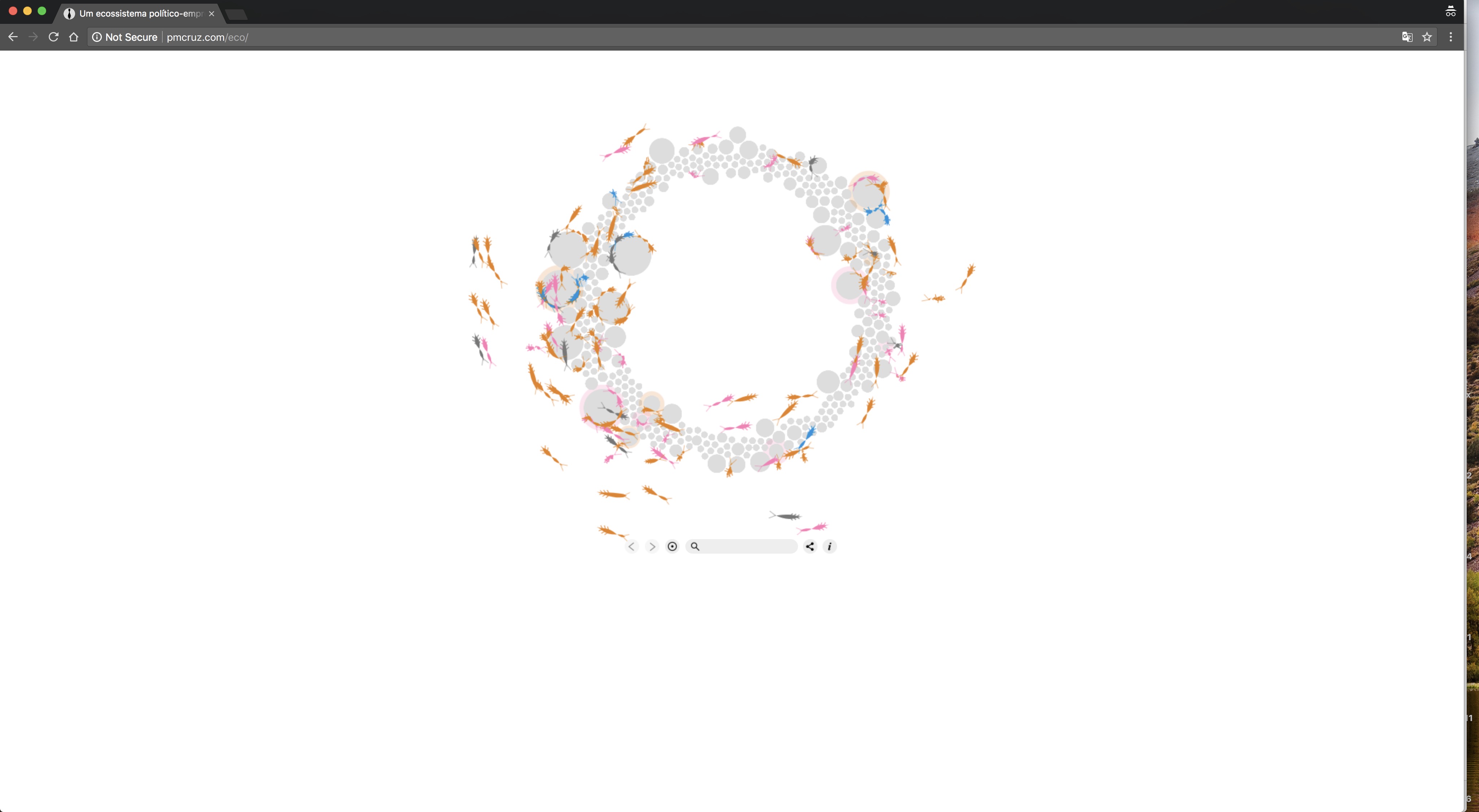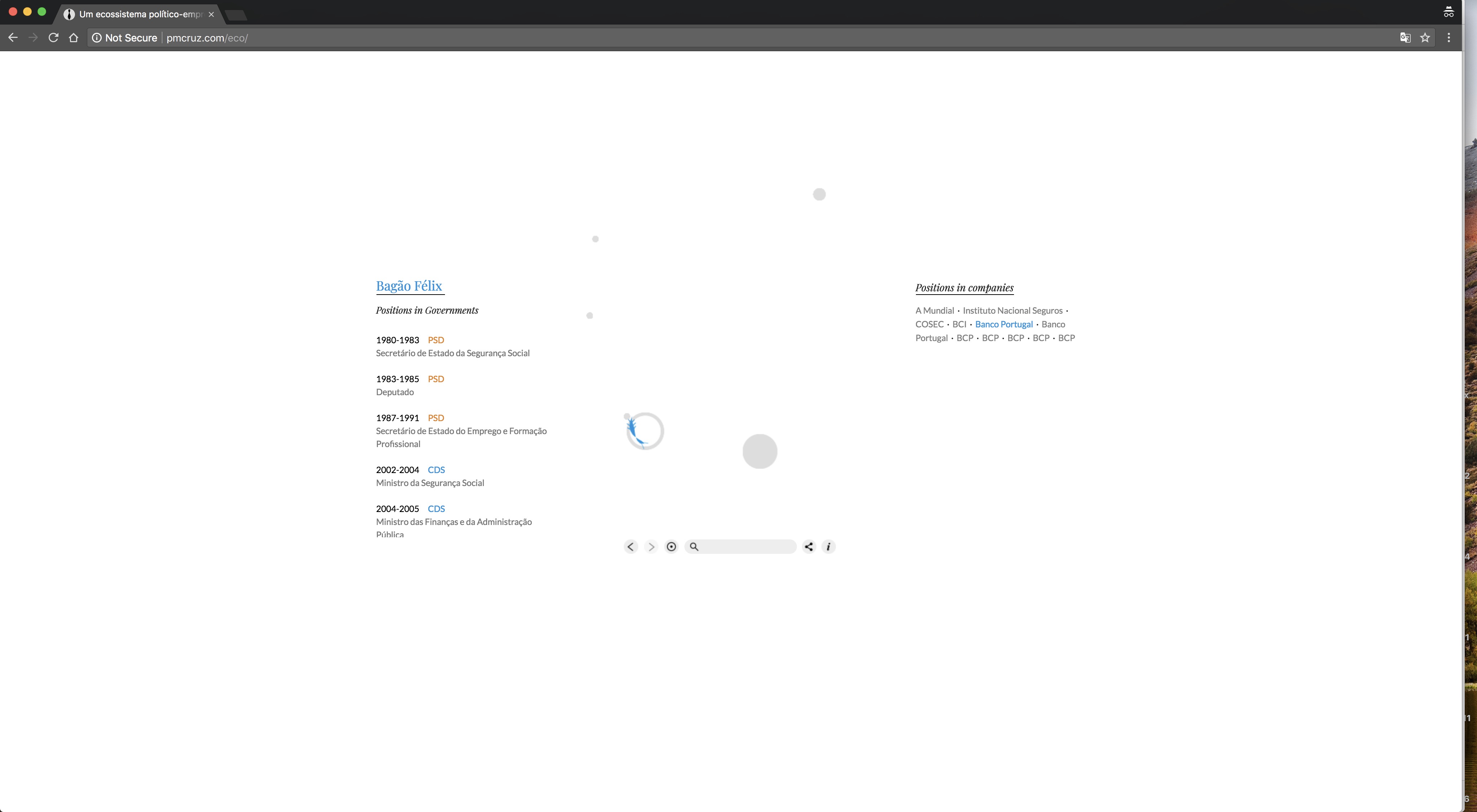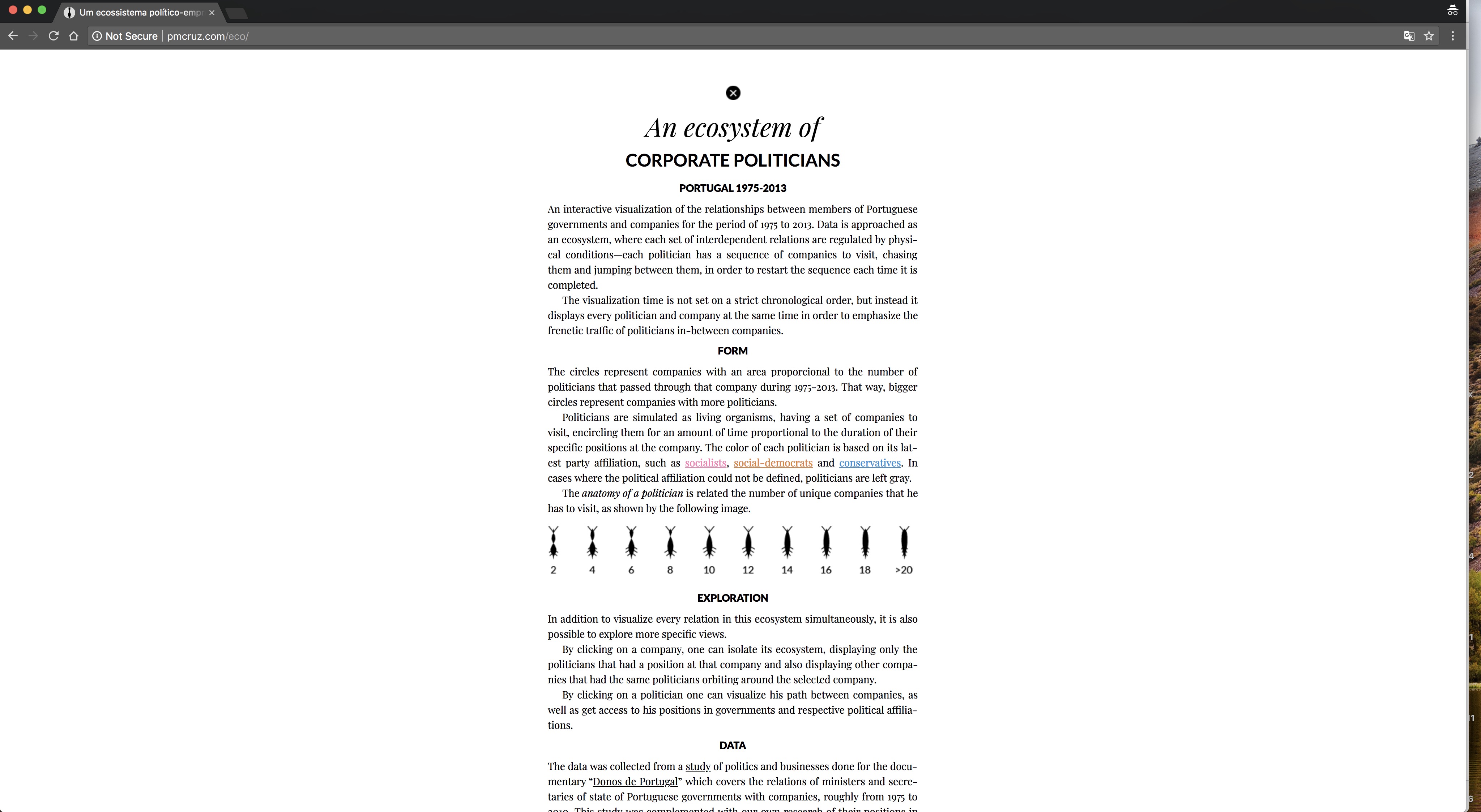 Data acquisition:
Existing sources
An ecosystem of CORPORATE POLITICIANS PORTUGAL 1975-2013
http://pmcruz.com/eco/
Created by:
Pedro Miguel Cruz
Start/end:
2014 - present
Type:
Monitoring
Topic:
Transparency & accountability
Subtopic:
Networks of power
An interactive visualization of the relationships between members of Portuguese governments and companies for the period of 1975 to 2013. The project uses the power metaphor of politicians as insects, which justifies the frenetic animation they have in the visualization and their construction of interactions to explore the data. The insects approach circles that represent the corporations in question. Users can't see the connection of all the politicians at a glance, because it is only possible to explore the interface by corporation or individual politician. The fast and nervous movement of the insects around the companies makes the audience much more aware of to the cross-over with corporations.